EXHIBITION - 'Simply Scrap' - The art of Martiens Bekker
Event Information
Location
178 Above Bar Street
Southampton
SO14 7DW
United Kingdom
Description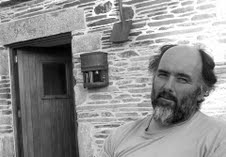 When asked about his art, Martiens told us:-
"I just do what I'm able to do. Everyone has it in him or her; they just need that moment of opportunity to find it. I was fortunate to have never really had to hide mine and more fortunate to have found someone who supports me all the way – my wife Amanda!"

When what he has 'created' is admired, enough that people want to make it their own, that's when he believes it becomes art. When they take something away with them, the art becomes part of their lives.

Martiens does not see scrap as its potential recycled value, but rather as a piece of a sculpture waiting to happen.
He says that the has been given several '2nd Chances' in his life and in doing what he does, and he hopes to give the scrap he finds a '2nd Chance' too, which will hopefully make
people think about how many chances our planet still has left….

It's as simple as that!
You can see an interview with Martiens here.
Other information:-
The exhibition is located in our first floor gallery and can be seen any time we are open, unless there is a group running in the space - please check before making a special trip!
Date and Time
Location
178 Above Bar Street
Southampton
SO14 7DW
United Kingdom