Exhibition Tour with Saad Hajo: To See or Not to See: That is the Question!
About this Event
To See or Not to See: That is the Question - Ignorance is Bliss
Exhibition Tour with Saad Hajo
Part of Celebrating Syria Festival 2019
Join Saad Hajo as he sheds light and gives context to his cartoons.
Exhibition tour 1 on Sunday 3 November 18:00
Exhibition tour 2 on Tuesday 5 November at 12:30
In the early days and months of the Syrian Revolution, Syrian protesters would shout the slogan "your silence is killing us!'' The world remained silent, however, and the protesters stopped chanting, then stopped protesting, and protests were replaced with armed rebellion.
In this exhibition, the first for him in the UK, Saad Hajo attempts to convey the message that it is very easy to see and find out about all the human rights abuses, war crimes and crimes against humanity that have been committed and continue to be committed in Syria. The evidence is all there, but the international community is not interested in looking at it. The world chooses not to see it.
This is an exhibition about revolution, dignity and freedom. It is a cry against violence and oppression, and against the world's silence and indifference towards the Syrian tragedy and the life and future of the Syrian people.
FREE EVENT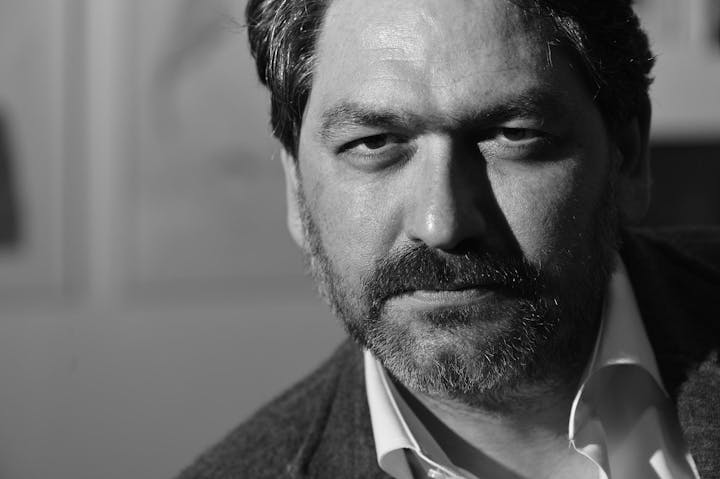 Saad Hajo
Born in Damascus in 1968, Saad Hajo is an independent Syrian and Swedish cartoonist who graduated from the School of Fine Arts in Damascus in 1989.
Hajo currently publishes in the newspaper Folkbladet in Norrköping, Sweden and in Courrier International in Paris.
In the past he worked daily for twenty years with the Beirut-based newspaper As-Safir, one of the most renowned Arabic newspapers, as well as with several other Arabic newspapers such as An-Nahar in Beirut, the weekly newspaper Al Ahram Al Arabi in Cairo, Al-Quds Al-Arabi in London, and Sada Al Sham in Syria.
Saad Hajo has held many exhibitions around the world, including 'Born Dictator' in Sweden in 2010. He has been a jury member for various caricature competitions and was the winner of the 2015 EWK-prize in Sweden.