Open Company Class with Harry Scott
About this event
Join Harry Scott for Open Company Class!
These class will be taught in person.
21st June - 19th July 2021
7:00pm - 8:15pm
Oxford House Creative Hub
£6 per class or £40 for a dance card (10 sessions with no expiry on the card)
Exim Dance Company will be complying with all Government COVID regulations to ensure the classes are delivered in person in the safest way.
Due to COVID regulations there is a limit on the amount spaces per session, so book to save your space.
Read more about Harry Scott:
Harry is a freelance movement artist, researcher & facilitator. He completed his training at Falmouth University, graduating with First Class Honours in 2016.
Professionally Harry has performed nationally and internationally in works by Prism Project, Alleyne Dance/FUSE, Exim Dance Company, Spindrift Dance Collective, Alats Dance Circus & Callous Affection Dance, as well as working on an array of dance films and music videos in collaboration with Make Amplify, Bakani Pick-Up, Grace Lightman & Dan Bao. He has presented his own choreographic work (both independent and collaborative) at the Sallis Benney Theatre (Brighton), Theatre Royal (Plymouth) and Barbican Theatre (Plymouth). Most recently he has been researching his first publicly funded independent work, entitled She of The Many Hymns.
As a teacher Harry regularly leads classes and workshops for training institutions, dance organisations and community groups, including Sussex Dance Network, University of Plymouth, The Barbican Theatre and Exim Dance Company.
This class will draw upon Harry's physical practice & creative methodology, with a strong focus on the use of momentum, gravity, weight and spirals as tools with which to find efficiency and lucidity, as we move through space and in and out of the floor. Together we will work through a combination of guided improvisations and set material as a means of awakening our senses, expanding our vocabulary and challenging ourselves both physically and creatively. With an emphasis on pace and high energy, the class will encourage us to explore our limits, take risks, surprise ourselves and find more joy in our movement.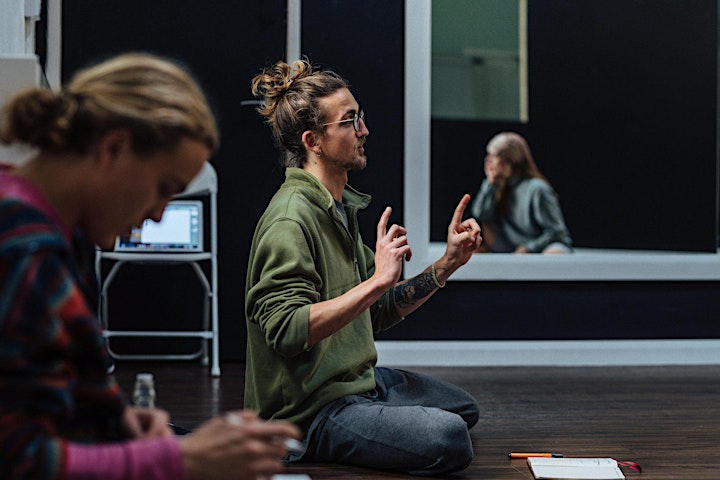 Organiser of Exim Dance Company - Open Company Class with Harry Scott
Exim Dance Company creates live performance work that draws on the curiosity and inquisitive
nature of the artists involved. With a thirst for adventure and a dedication to collaboration, Exim
work across art forms, allowing
our multi dimensional work to reach out to new audiences. Stripping
away pre
-
conceived ideas and being real about who we are and what we do, through our work we
aim to reveal the visceral nature of dance, what it is to move and be moved.
Formed in 2011
Exim have quickly established themselves as a vibrant, exciting and diverse
company creating professional Dance Theatre in the South West of England. With a strong focus
on inclusion the company provide a diverse range of professional development opportuni
ties for
local artists and students in partnership with Plymouth University and Plymouth Dance. Exim also
work across Devon delivering a wide range of community projects that focus on using dance as a
tool for social change as well as a way to nurture tale
nt and developing new audiences.
Exim's
work has been inclusive from its founding but now we would like to extend this past our
community work and perf
ormances and in to our audience;
developing work that is accessible
to our
audience members.