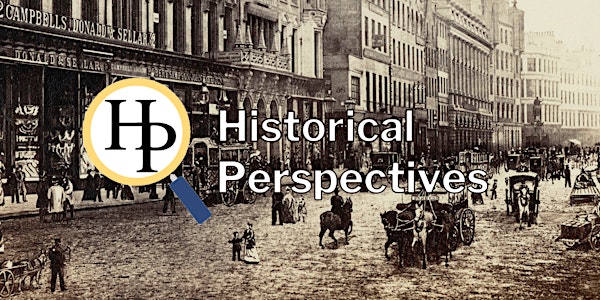 Existential Technologies and Ecological Crisis within Spengler's Philosophy
Historical Perspectives is a Scottish-based postgraduate ran network, fostering discussions on historical-based research by PGR students.
About this event
This session in our 2021/2022 seminar series features one speaker, Naif Al Bidh.
Naif will present his paper, "Existential Technologies and the Ecological Crisis within Oswald Spengler's Philosophy of History."
'The German philosopher of history Oswald Spengler argues that this flaw within Western historical thought is due to the failure of Western historians in determining the real method of historical analysis, establish a position of total detachment through a Nietzschean relativistic approach when studying cultures, the overspecialization of the discipline of history and false geographic presumptions. Instead of a Eurocentric conception of world-history, presented as a march towards progress, Spengler opts for a non-Eurocentric model that is inclusive of all cultures. The progressive linear model of history, now dubbed the "Ptolemaic model" by Spengler, is to be replaced by his unique "Copernican model", world-history is now presented as a drama of several mighty cultures that exhibit a similar process of growth, saturation, flowering and decay as in plants. Through this Goethean method, Spengler ambitiously argued in The Decline of the West of being capable in predetermining the future of the Western-European-American culture as well as other cultures.  Regarding Western culture, which he names "Faustian", Spengler argued that this specific culture has an aptitude for technics not seen within other cultures. In Man and Technics, he put forward the argument that this inherent trait, namely, the Faustian obsession with technology, will lead to the downfall of Western civilization. Moreover, this unprecedented growth of technology within Western civilization has only exacerbated the war between city and nature. By 1933, Spengler had already predicted the ecological crisis and the rise of technology as an existential threat to humanity.'
Naif Al Bidh has earned his MSc in International Relations at the University of Aberdeen and an MA in Intellectual History at the University of Sussex. He is currently completing his PhD in Philosophy of History at Keele University. His research interests range from secessionism, federalism, territorial integrity and self-determination under International law. These research interests shaped his curiosity for the issues of regionalism and Southern secessionism within Yemen. His current research revolves around questions on substantive and speculative philosophy of history with a primary focus on Oswald Spengler's philosophy of world history. His most recent publication is "Brave Pessimism": The Clash of Caesarism and Democracy within Spengler's Philosophy of History (2021), with the Philosophical Journal of Violence and Conflict.
To find out more about Historical Perspectives, find us on social media, or at our website https://histperspectives.wordpress.com