Sales Have Ended
Ticket sales have ended
Thank you! We are so looking forward to see you in our circle. Sat Nam
Sales Have Ended
Ticket sales have ended
Thank you! We are so looking forward to see you in our circle. Sat Nam
Summer Solstice Kundalini Yoga workshop with Sharing Circle and Meditation
About this event
Summer Solstice is the time when the light of the Sun reaches it's maximum, our planet's hemisphere is the closest to the Sun and the length of the day is at its fullest.
So the duration, bandwith and the proximity as it its best reach.
Will you be using this potent time wisely with actively taking part in your positive projection trajectory for the future or will you be manipulated into sulking, worrying, blaming and complaining?
In other words, you are either taking the reins in your hands or someone uses the reins on you.
We will be opening the space with confidential sharing circle to express our latest challenges, resentments and limits. This then will be transmuted and transformed with Kundalini yoga into positively charged energy for you to utilise as building blocks, foundation and a spring board to direct your actions and life's experiences.
This workshop is suitable for adults of all genders, physical abilities and ages.
If you need to know more or have additional questions, please get in touch.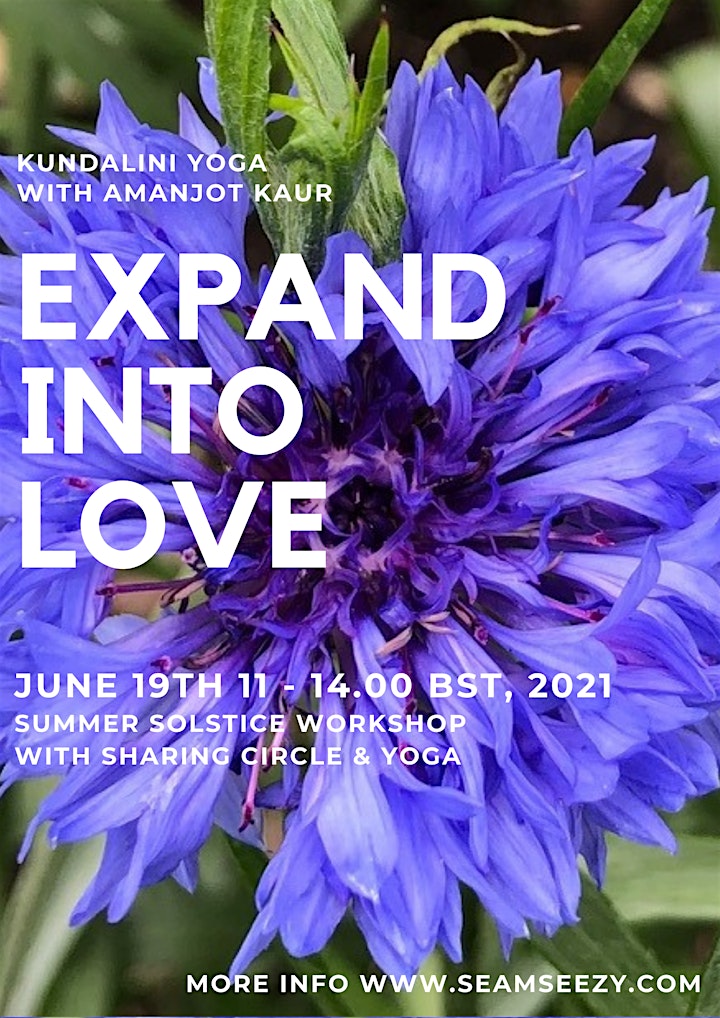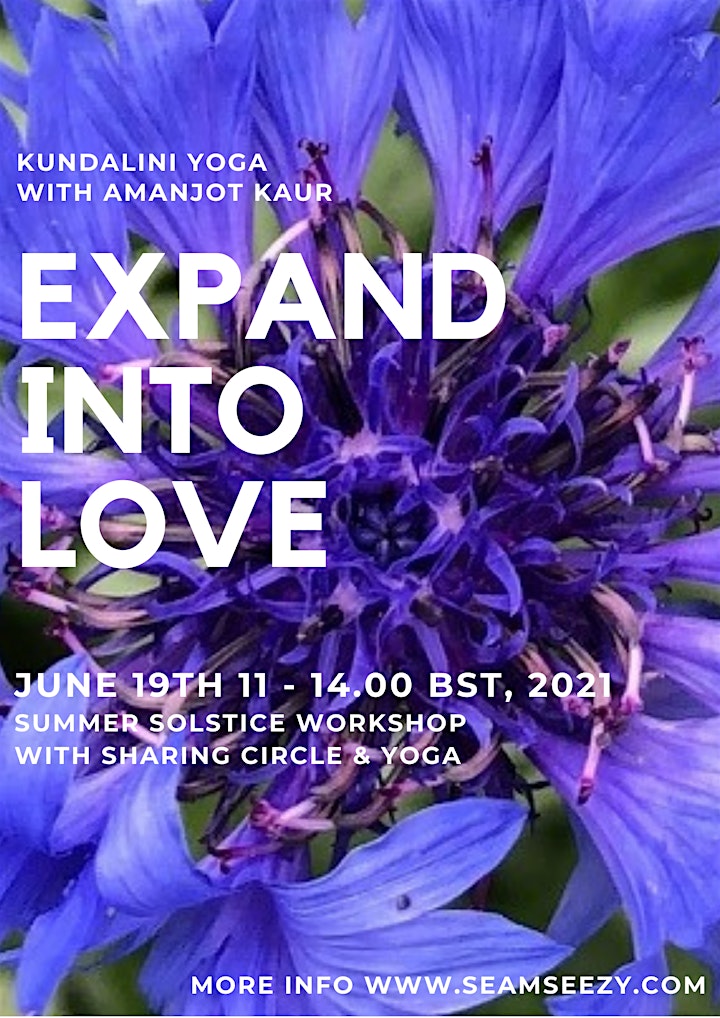 Organiser of Expand Into Love
Amanjot Kaur has been teaching Kundalini Yoga for a decade to all kinds of people with all kinds of problems, ailments and personal challenges.

She is married and a mother of three children.
Finding the pace and style of Kundalini Yoga extremely effective delivering recurring positive results is what caught Amanjot's attention in the first place and keeps her engaged and expanding within her own practice.

Amanjot's empathetic skills and creative energy has helped her succeed in teaching yoga at the different stages of peoples live's.

Involved with weekly

 

Pregnancy Yoga

, Yoga with Mummy, Children classes through to 

adults

. She is also a keen co-facilitator for monthly women's circles called "Red Tent" and one of the weekly Sadhana leaders.

She has started her internship with UK leading Kundalini Yoga Teacher Training academy called Sahej 

in 2018.
From 2017 she has been a part of organisation team at 

Great British Kundalini Yoga Festival

, coordinating children's camp and Red Tent.

She has taken on a role of toddler's camp coordinator at the 3HO 

European Yoga Festival

 in France in 2018.


 
She is also trained Feng-Shui practitioner, Reconnection healer and Fashion designer.
Her personal commitment is to uplift women and men of all walks of life to become aware of their own power and influence and then use these consciously in the right way with love, compassion and grace to uplift whose around them.

She has recently relocated to New Forest, Hampshire and is very excited about sharing the Teachings with the locals.

Come and try her class.