Location
Epona Retreat Centre
Epona Retreat Centre
Rathcormac
P61 E523 Cork
Ireland
Refund policy
Contact the organiser to request a refund.
Eventbrite's fee is nonrefundable.
Take a powerful journey through the colour spectrum and across the RAINBOW bridge to Ascension with the healing energy of Horses and Colour.
About this event

EXPAND THROUGH COLOUR
REJUVENATING RETREAT
24th, 25th & 26th June 2022
EPONA RETREAT CENTRE, CORK IRELAND
Hosted by: ChriSOULa Sirigou & Noreen Roche
Would you like to take a powerful journey through the colour spectrum and across the RAINBOW bridge to Ascension?
Join ChriSOULa Sirigou, creator and founder of the RAINBOW Letters to Mother Earth project and movement, specialising in the spiritual psychology of Colour and the 8 Spiritual Principles to Ascension, as featured in the Colour Mirrors system.
Colour is one of the most profound tools we have to work with on the Ascension journey.
During the Expand Through Colour Rejuvenating Retreat we explore various spiritual truths and how colour helps us engage with them in the most lighthearted and uplifting ways.
ChriSOULa's teachings over the years have extended far beyond colour to encompass a whole range of powerful spiritual insights and modalities including heart intelligence and the wisdom of numbers and numerology.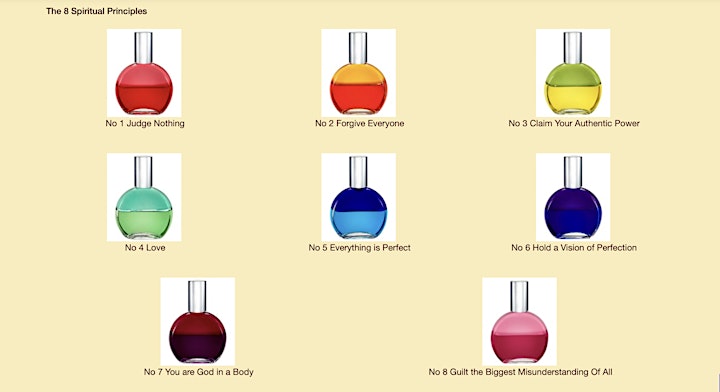 Each of the 8 Key Principles connects with each of the seven major Chakras and their corresponding colours and the eighth connects with the Soul Star or 8th Chakra and the colour magenta.
Each one leads on to the next and in fact, we could say any of them could be applied to any of the chakras, but there is a lovely sequence which happens when we look at them from C1 - C8.

When we relate spiritual principles to colour they become accessible and heartfelt rather than just intellectual concepts. With colour we get the opportunity to experience them in our bodies, in a way that is physical and 'real' and incredibly powerful for both our spiritual journey and our everyday lives.
Colour can bring clarity into every aspect of your life: relationships, jobs, careers, healing, health issues, energy blocks, gifts and potential, spiritual connection and personal growth.
Colour Mirrors uses potent and powerful coloured oils and essences to help you understand your life, your patterns of behaviour and your relationships. The Colour Mirrors bottles allow you to identify, analyse and transform obstacles as well as offering guidance on how to raise your self-awareness and consciousness so that you are empowered to change or develop any aspect of your life.
"Colour Mirrors is a system that will make your life more colourful, abundant and fun! We help you see yourself more clearly in the mirror of colour and once you have acknowledged your own power and beauty, everything else will fall into place so that you can live a life of abundant joy."

During the workshops what else to expect?
Meditations in Colour Chakras
Chakra Balancing and connection with Elementals,
Angels, Archangels and the energy of Dragons
3rd and 5th Dimensional Readings
Colour and Numerology Soul Readings
Connecting with Mother Earth and the Horse Chakras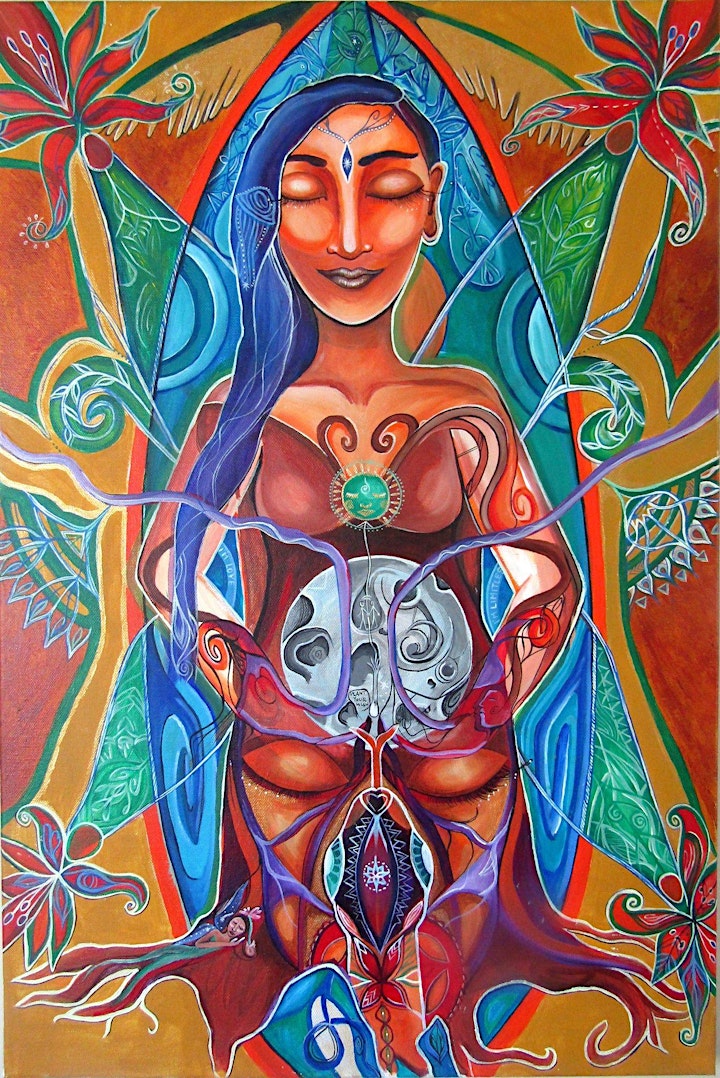 When our energies are closed down, we are holding back our pain we also hold back our inner power and capacity to love fully.
Working with colour helps you open up more fully.
Colour releases blocked energy and restores harmony.
Working with the colours is holistic and will influence your entire being.
You will find your efforts rewards with greater spiritual awareness personal development and improved physical health.
You will feel more in tune with yourself, more able to cope with the pressures of life.
Relaxation will come more easily as you learn to be more and do less.

ACCOMMODATION
Kilshannig House is situated very close to Epona Retreat Centre and will be offering accommodation at discounted prices to all our participants at the EXPAND THROUGH COLOUR REJUVENATING RETREAT. Please contact the venue directly to make your booking and payment. Please ensure that you mention "Epona Retreat Centre".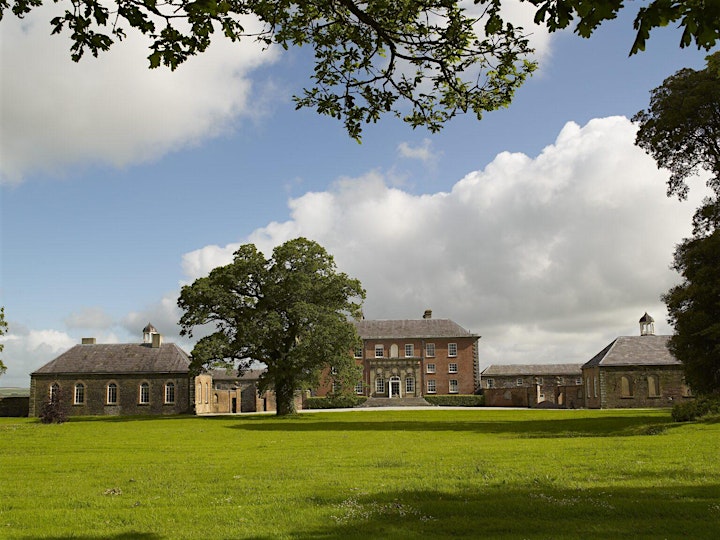 Kilshannig House built by the architect David Ducat (Daviso de Arcort) in 1766 . It was once the Irish winter residence of the immediate ancestors of Princess Diana, the Spencer family. The house is considered one of Ireland great Palladian houses (as featured in the 15th June 2016 issue of The Country Life magazine). The Courtyard at Kilshannig forms part of the main house and was originally additional accommodation for the house. It has been tastefully restored to a very high standard.
The Courtyard Kilshannig has 12 Double rooms & 2 Family rooms, all with en-suite bathrooms. The Courtyard will be providing bed and breakfast accommodation single occupancy or sharing for two or three nights or even longer stays if you wish to take advantage of your visit and explore the charming city of Cork and the surrounding areas of Irish countryside and culture.
BOOKING
Book your place with a deposit of 150€ by Friday 14th May to secure the Early Bird offer at 350€ (standard fees €399)
Final payment of 200€ to be complete one week prior to the start of the retreat before/by Friday 17th June 2022.
If you miss the Earty Bird offer, from 15th May 2022 Standard Retreat Fees are at 399€ and full payment needs to be received by or before 17th June 2022.
Payment can also be made by BACS in pounds £ for our UK participants to avoid admin fees by Eventbrite.
Please email ChriSOULa info@chrisoulasirigou.com
PROGRAMME "Expand through Colour Rejuvenating Retreat" Friday 24th June to Sunday 26th June 2022:
Friday 24th June
Registration opens at 16.00
Hot drinks and scones available while connecting with retreat participants, your hosts and the energy of Epona
16.30 Welcome to Epona Retreat Centre by Noreen Roche
17.00 - 18.00 Introduction to Chakras, the psychology of Colour and Colour Mirrors by ChriSOULa incl. a nourishing, relaxing guided Meditation in Colour
Saturday 25th and Sunday 26th June
Morning Workshops start at 10am - doors open at 9.30am
Tea/Coffee break
Lunch break
Afternoon Workshops
Expand through Colour Rejuvenating Retreat closes at 5pm on Sunday 26th.
Come and connect with the healing power of Noreen's horses and experience ChriSOULa's energy and passion at EPONA RETREAT CENTRE.
Sending you lots of love & light
ChriSOULa and Noreen