About this Event
It's time to experience more happiness and outsmart your stress!
For most of us, the demands of daily living include stress, overwhelm, and way too much to do. It's a balancing act to manage our energy and time while staying connected to our hearts, purpose, and loved ones and getting everything done we need to in a day, week, or month!
This workshop is for you if you desire to be happier and more fulfilled beyond what you ever imagined, and connected more deeply with your purpose.
There is another way. Practical neuroscience has solutions to improve focus, productivity, and even happiness. Internationally acclaimed Intuitive Mind Strategist Sophia Ariela Cavalli will show you new ways to expand your happiness and stress less.
In this workshop you will learn proven happiness hacks and tools that you can apply immediately in your personal and professional life.
• Neuroscience tips for optimal brain performance
• Happiness and life hacks for everyday balance
• Cutting-edge tools to reduce stress and anxiety
• A unique tool for making great decisions more quickly (less stress!)
• How to repattern your brain to expand your purpose with greater ease
Get ready to expand your happiness and you outsmart your stress! Happiness is contagious, and our goal is to create more compassion, less struggle, and a greater sense of purpose and meaning in our lives and in the world around us.
Join Sophia Ariela Cavalli, internationally acclaimed Intuitive Mind Strategist, public speaker, trainer and President and Founder of Intuitive Mind Strategies for this life expanding event!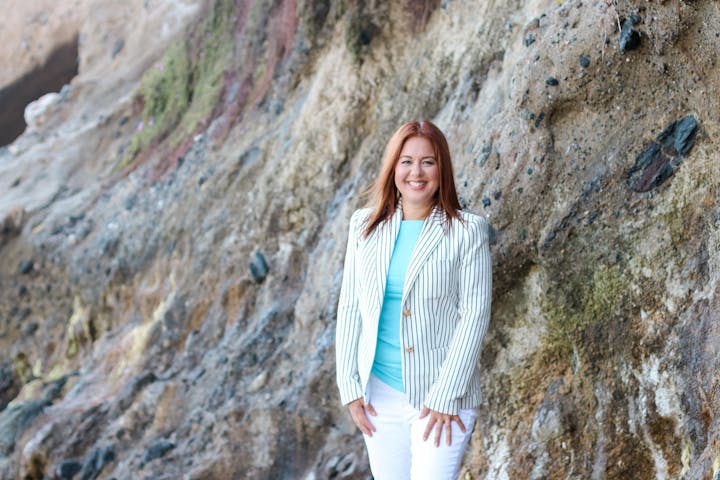 Learn more about Sophia Ariela Cavalli HERE.
(NOTE: The cost of this workshop is in US dollars as we do not have a UK bank account. We apologize in advance for our inability to charge you in pounds sterling and the inconvience!)
Praise from Past Workshop Participants
"Sophia's approach and techniques to win at work and in your personal life are enlightening. I would recommend her workshop to anyone!" - Ileana Holguin
"It was excellent! I am grateful for the learned experiences." - Jeanette Garcia
"Amazing steps to help with stress! The workshop provided me with tools to use every day in both business and my personal life." – Laura Russo
Within in the space of three months, I have taken two of Sophia's workshops. I was blown away both times by the knowledge and energy that she brings to her material. Both fantastic experiences." - Claudette Moody
"It was not what I expected - turned out to be so much more! How to reprogram my brain for success and relieve stress." – Irma Plumber
"Game-changer! Simply Outstanding! Creating wisdom from within. Sophia provides scientifically proven techniques that breakthrough mental roadblocks to move each of us forward to reframe our personal status quo. Recommended for anyone who has ever aspired to their own best next level!" - Jenny Moshea
"Transformative and interactive! Great techniques!" - Lesley Edmund
"The workshop content is compelling and immediately applicable to my personal and business life." - Whitney Hill
"Inspired me to become the master of my success. Motivated to achieve my goals." - Lakisha Lowe
"Great techniques for stress." - Allie Ahu
"I got a boost of confidence for my future goals. I can do it!" - Amy Amaya
"Great relaxation and motivation skills." - Elicia Mitchell
Agenda
Registration: 9:30 am to 10:00 am
Program: 10:00 am to 12:00 pm
Break: 12:00 to 13:00 pm
Program: 13:00 to 15:30 pm
FAQs
Are there ID or minimum age requirements to enter the event? No ID required. This event is not recommended for children under the age of 16.
Who can I contact with questions about the event? Please email info@IntuitiveMindStrategies.com and your questions will be answered, or you can reach Sophia Ariela Cavalli directly at sophia@IntuitiveMindStrategies.com.
What is the refund policy? There are no refunds for this event, but tickets are transferable for future events in London or Europe.
To learn more visit: IntuitiveMindStrategies.com