Description





Expand Your Reach: through Social Media
For the first and only time in Peterborough, BBH have assembled 3 of the UK's most sought after professionals, each delivering staggering results for themselves and their clients Worldwide using what are some of the most scalable and exciting social media channels available to you today…
LinkedIn

YouTube

Instagram
When you attend, you'll discover 3 powerful and proven social media strategies to accelerate the growth of your business almost instantly in 2020 and beyond…
These strategies are responsible for over £63m in revenue and generating over 1.1m video views on YouTube in just 5-weeks and delivering a reach of millions of people on Instagram delivering dramatic results, the likes of which you would not imagine!
Live and Interactive
Bring your laptop and a pen and paper… you'll want to take notes!
When you attend this exclusive event, you'll learn real-life strategies, tools and techniques you can immediately begin to implement to grow your business!
Are you ready?
---
Meet The Experts

Sam Rathling - LinkedIn Expert
Sam is the most sought after LinkedIn Expert in Europe and is on a mission to generate over £1billion in sales for her clients.
As the CEO & Founder of the fastest growing LinkedIn Marketing Agency in the UK, she inspires Business Owners, Sales Professionals and Entrepreneurs to generate massive results.
In the last 12 months alone, Sam and her team have helped businesses to generate in excess of £63m in new business from the LinkedIn platform.
An Amazon Best-Selling Author with her book 'Linked Inbound' she is considered an expert on inbound lead generation, Sam shares 8 LinkedIn Lead Generation strategies that actually work!
---



David Walsh – YouTube Expert
David is a YouTube Certified Expert with over 6 years of experience creating videos that drive targeted traffic into businesses. He's grown his own YouTube Channel to over 165,000 Subscribers.
David helps his clients dramatically increase their Views and Subscribers while creating strategies to turn those views and subscribers into paying customers. He recently developed the strategy for one of his client's videos going viral, getting over 1.1 Million Views in less than 5 weeks, and increasing the Channels Subscribers by to 57,763 Subscribers from 13,667 Subscribers in that time. The channel now has 120,000 Subscribers in just over 1 year working with David.
David works with SME's to build their business using video on YouTube and other Social Platforms.
---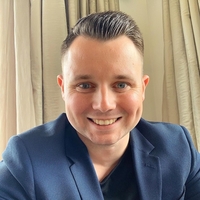 Chris Taylor - Instagram Expert
At the beginning of 2018, Chris decided that after 5 years working in the Corporate world that it was time for a change. It was in June 2018 that Chris realised that he had a true passion for social media and believed he understood the incredible benefits to both individuals and businesses if they learnt the best strategies to implement with a specific focus on telling their STORY. He decided to throw everything he had into learning everything about social... with a specific focus on INSTAGRAM and Content Creation. Chris now helps businesses and individuals generate amazing profits through Instagram by teaching them a proven method for generating a consistent flow of new customers every single month.

Over the last 10 months, Chris has grown his own following organically to over 30,000, and now although this seems like a big number in a short period of time, the follower count isn't the most important thing. Chris believes that having a big following is pointless if you cannot build the relationships to turn those followers into loyal customers.

Since starting his Instagram Consultancy at the beginning of 2019, Chris' strategies have helped his clients increase their following by over 180,000 targeted fans, and generate over £320,000 in sales without a single penny being spent on advertising. Organic growth & engagement is Chris' speciality!

He is now on a mission to show any business or individual that they can make huge amounts of profit with the right strategy using Instagram.
Book your seat now and expand your reach and boost your business in 2020. Seating is limited.
Agenda
09:30 - Arrival & refreshments
10:00 - 11:30 - Speaker, Sam Rathling
11:30 - 11:45 - Break
11:45 - 13:15 - Speaker, David Walsh
13:15 - 14:15 - Lunch
14:15 - 15:45 - Speaker, Chris Taylor
15:45 - 16:30 - Panel Q&A & Networking