Showcasing Excellence - Professorial Inaugural Lecture
About this event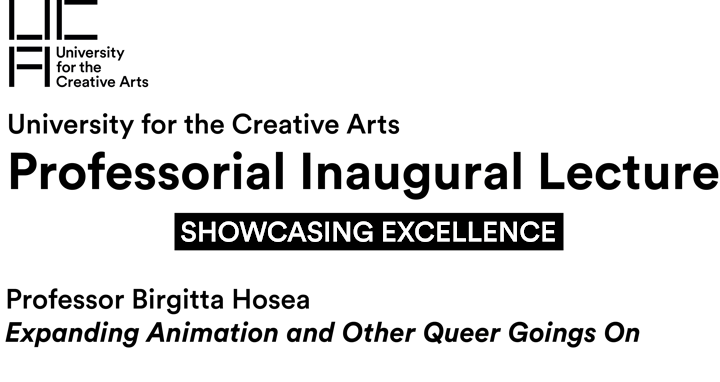 Our UCA Inaugural Lectures provide an opportunity to recognise and celebrate the achievements of our professors who are undertaking research and scholarship of international significance. They enable our professors to showcase their research to a university-wide and public audience.
The lectures also provide a networking opportunity for staff from across our university and the wider academic world. This offers valuable scope to establish new collaborations, and to generate awareness of the value and breadth of our research.
Lectures are typically one hour long. You will need to reserve your place using the booking links .
On Tuesday 27th April at 18.00, Professor Birgitta Hosea will present her practice and the ideas that animate it. This will include her work with time-based media and experimental drawing to create durational images, live performances and installations that expand animation out of the screen and into the present moment. Rather than using animation to create short films, her personal work is concerned with deconstructing conventional ideas about animation and digital technology in a post-medium context. Combining moving image, interactive technology, drawing and live performance together, her practice explores animism: the vital spark of movement that brings the still and lifeless into motion. She is also interested in how the movements we make - our gestures and actions - lead us to construct our identity: in particular, how we perform our gender identity.
Bio
Birgitta Hosea is an artist, curator and practice-based researcher. Currently Professor of Moving Image and Director of the Animation Research Centre at the University for the Creative Arts, Farnham, she was previously Head of Animation at the Royal College of Art and prior to that at Central Saint Martins, where she completed a practice-based PhD in animation as a form of performance. Her most recent exhibitions include National Gallery X; Venice & Karachi Biennales; Oaxaca & Chengdu Museums of Contemporary Art; Hanmi Gallery, Seoul. Her work is included in the Tate Britain and Centre d'Arte Contemporain, Paris, archives. She has been awarded an Adobe Impact Award, a MAMA Award for Holographic Arts and an honorary fellowship of the Royal Society of the Arts. Having written a number of publications on drawing, performance and experimental animation, her most recent is Performance Drawing: New Practices Since 1945 (Bloomsbury, 2020) co-written with Maryclare Foá, Jane Grisewood and Carali McCall.
With experience in education from PhD supervision through to corporate software training, Birgitta has taught in many leading institutions around the world including Azerbaijan, Austria, China, Romania, Sweden and the USA, including initiating and project managing public engagement projects with the National Gallery, ENO, London Transport Museum, RSC and the Wellcome Digital Collection. Other curation experience includes Performing Identity: Inside the Outsider, an exhibition of animated installation at PNCA, Portland, Oregon and events for Ars Electronica, Linz and Adobe, London.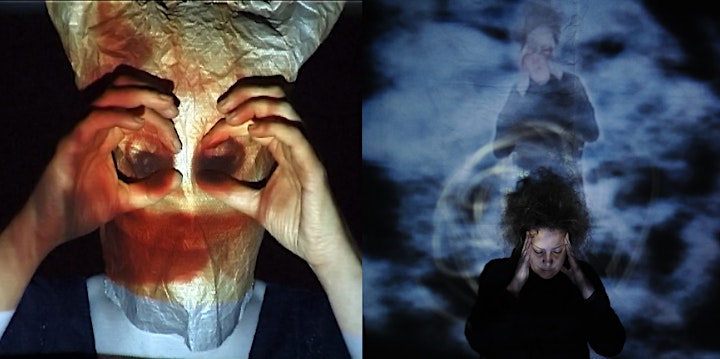 Follow us on:
Twitter: @UCAROffice
About UCA:
As a specialist arts institution, we are 100% creative. Our students develop their skills and thinking in environments that replicate the studios found within the creative industries, alongside peers on courses spanning arts, business and technology.
Oscar-winning filmmakers and animators, world-renowned fashion designers, television presenters and Turner-Prize nominees are just some of UCA's high-profile graduates. They have enriched the world with their creative talents. Taught and guided by our experienced, industry-connected academic staff, our students reap the benefits of studying at the highest-ranked creative specialist in the UK.
Organiser of Expanding Animation and Other Queer Goings On