People with learning disabilities & patterns of dying
About this event
Expecting the unexpected
Not all deaths are expected or can be planned for. Some are sudden, follow a short illness, or, though the person was ill, they were not expected to die. Their deaths come as a shock to the people around them. We will hear several real life stories.
Professor Jane Bernal (University of South Wales) has done research into the last months of life of people with learning disabilities who lived, and died, in residential care or supported living setting. She found that many deaths followed a pattern that made it hard for staff to see what was coming. Only about a third of the deaths were anticipated.
What can services do to be better prepared for something that only happens once in someone's life?
This webinar will be an opportunity to explore experiences and share ideas. It does not cover the important area of traumatic, avoidable deaths; that will be the subject of a separate webinar which we will hold on 12th January 2021. It is suitable for anyone involved in supporting people with learning disabilities throughout their lives, and for health and social care professionals.
If you wish to help support our activities, here is how you can donate to us: DONATE
The PCPLD Network is online:
Website: www.pcpld.org
Podcast: https://soundcloud.com/user-602838854
YouTube channel: https://www.youtube.com/channel/UCOQLenTftiiC_cFo0aaE-lA?view_as=subscriber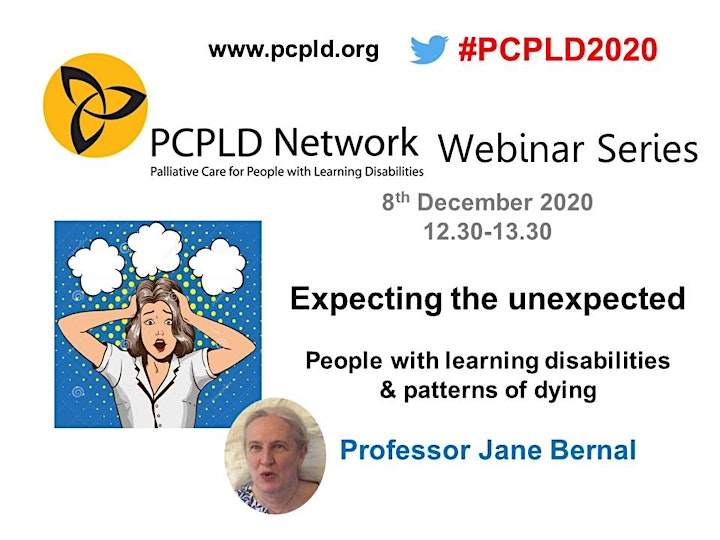 Organiser of 'Expecting the unexpected' webinar