Experience Archaeology! Roman road excavation near Aldborough, N. Yorkshire
About this Event
Originally Saturday 21st September 2019 - Sunday 6th October 2019, NOW EXTENDED AGAIN AT LEAST TO MONDAY 21ST OCTOBER!!!
OK, we might not have Roman legionaries, but here's your opportunity to investigate something they built and marched along. In the later part of the first century AD, when the Romans had been occupying northern Britain for just a few decades, the Roman army built a major Roman road from their Fortress in York, leading north into Scotland, a road we know today as Dere Street. You may well have driven along part of its course, as the modern A1 between Boroughbridge and Scotch Corner, or perhaps the A68 north of Corbridge.
Not of all of it is beneath modern roads, however, and recent aerial photographs show that it seems to survive well as it crosses arable fields near Aldborough Moor Farm, a couple of miles south of Aldborough, in North Yorkshire. What's more, the photos show that it has three distinct sections and contrary to what we all think about Roman roads, it isn't very straight! The same photos show cropmarks nearby which suggest a small farmstead or settlement, already existing when the road was built.
Was this road a three lane Roman super-highway, a grand approach to the Roman town?
Were two construction crews working in opposite directions and didn't line up properly?
Did the settlement continue in occupation after the road was built?
Could there have been industrial activity at the settlement - a pottery kiln perhaps?
The Roman Roads Research Association will be running an excavation over three weeks, where you can help us find the answers.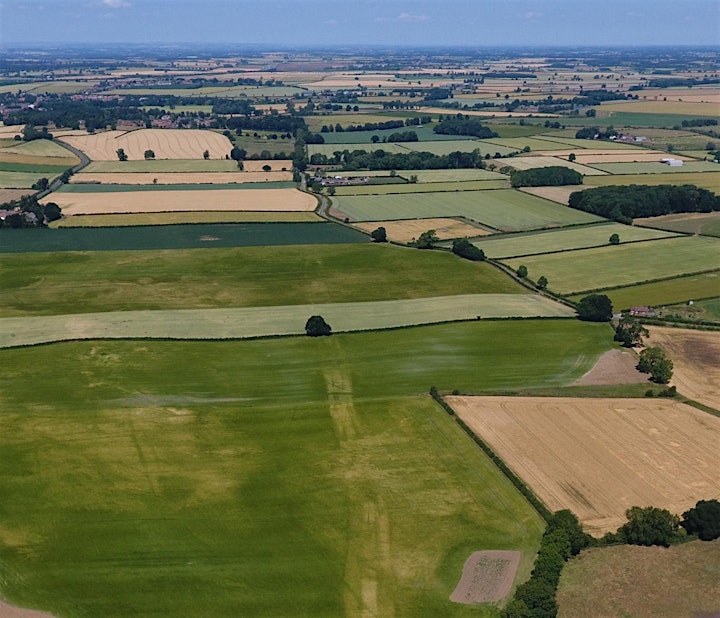 ----EVERYONE IS WELCOME!----
Don't worry if you have no previous experience of archaeology, anyone aged 12 or over can take part (children must be accompanied by a participating adult).
----CHOOSING YOUR DATES----
You can come along for as many or as few days as you like, although booking is essential. Just click on "Register" , then scroll down the list selecting which ones of the sixteen days you'd like to attend, and then fill in the details requested. If your chosen day is fully booked, please add your details to the Waiting List - we will contact you if we receive a cancellation or if we decide to increase numbers.
Of course, we can't predict the weather this far ahead, but in the unlikely event that we have to cancel a day, we'll let everyone know by email, so make sure you check your emails regularly when it gets close to the day.
----BOOKING FOR MORE THAN ONE PERSON----
The system will allow you to register for up to four people at a time, although we will need the details of everyone coming. If you need to register for more than four, just repeat the process.
----WHAT IS THERE TO DO?----
An excavation involves so much more than just digging and trowelling! The range of activities you could take part in include :
Excavation: Under expert guidance, you will help us to uncover the remains of this impressive 20m wide road, and then gradually work down through it to see how it was constructed, and perhaps explain why it's not straight! Or, you may be on a different part of the site helping us to understand how people lived here 1900 years ago.
Recording: Everything we do in archaeology has to be recorded. We'll show you the basic principles of archaeological recording, photography, and how archaeological plans are drawn.
Finds processing: Any archaeological evidence we find, such as pottery, bone or other items, has to be cleaned, sorted, identified and recorded. All the evidence can then pieced together like a jigsaw to give us a picture of the lives led by people who occupied the settlement.
Geophysical survey: Geophysical survey uses non-invasive specialist equipment to identify features beneath the ground. Whilst we have already surveyed some of the site using a method known as magnetometry, you can help our geophysics team to extend that survey, and conduct another one on site using a different technique, known as resistivity or earth resistance survey. You could even join the team and investigate many other Roman sites we have lined up for survey.
----WHAT YOU NEED TO BRING WITH YOU----
We'll provide all the necessary tools you'll need, along with tea, coffee and biscuits at break times. You will need
Sturdy boots.
Work gloves, if you need them
Be ready for the weather - so bring waterproofs, a hat, and suncream
Bring a packed lunch, and whilst we'll provide tea and coffee at breaktimes, archaeology is thirsty work so please bring your own drinks as well.
If you fancy helping with the magnetometry survey, metal items can seriously affect the equipment, so you will need to wear metal free clothing as much as possible, so no metal zips, press studs etc. Also, there's a surprising amount of metal in most boots!
Apart from these basics, just bring yourself and your enthusiasm!
----WHERE TO GO----
We will meet each day at 9.00am in the field just north west of Aldborough Moor Farm, Marton cum Grafton, YO51 9QR. Parking is now in the farmyard whilst the weather is wet - there will be someone on the gate every day from 8.30am. Please try to be punctual as there will be a briefing at the start of each day, and on your first day there will be a brief induction process. This is important, even if you've done archaeology before.