Description
Date: 9 November 2019
Time: 11:00am
At Hult, you'll learn through experience. That's why we bring our Experience Hult events to cities around the world–so you can get a feel for what it's like to be a Hult student without leaving your home country.
Network with alumni and fellow candidates and take a master class with an internationally renowned professor to really understand our practical approach to learning. These events are the next best thing to a campus visit–we really hope you can join us to get to know Hult better.
We're bringing Dr Ali Fenwick to Sao Paulo to lead an interactive master class on Digital Psychology. What better way to decide if Hult is the right fit for you than to experience one of our classes?
During this interactive experience you will learn about the latest developments in the field of Artificial Intelligence and Psychology, and gain insights how governments, corporations, and social media sites are taking customer profiling and behavioural influence to the next level.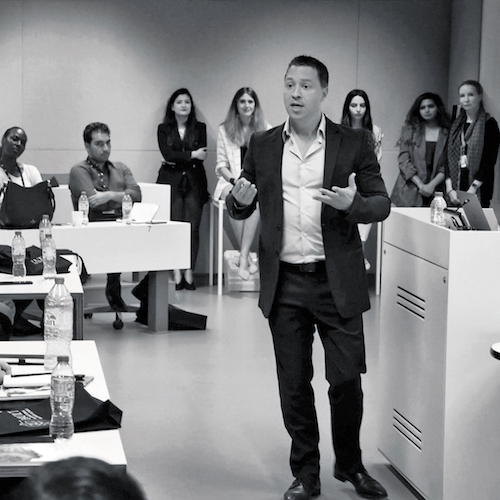 Dr. Ali Fenwick
Dr. Ali Fenwick is a Professor of Organizational Behavior & Innovation at Hult International Business School in Dubai, Shanghai, London, and San Francisco. He's a modern-day business psychologist, TEDx speaker, HBR Arabia contributor, strategy consultant, and start-up specialist. Dr. Fenwick has led research and consulting teams in telecommunications, automotive, government, banking, FMCG, and pharmaceuticals for companies like Unilever, Philips, Mercedes-Benz, Porsche, Honeywell, and PwC.

Register to reserve your place.