Description
Description
Kelp us find all the creatures at the Dove during our new fun Experiment Evening!
Join us at the Dove Marine Laboratory for the very first of our brand new Experiment Evening's where you can delve into the world of white lab coats and microscopes to learn more about what creatures live amongst the kelp.
Experiment Evening No. 1: "Kelp Creature Hunt"
Ever wondered what lives in the kelp which will only poke it's fronds out and wave to you on the very lowest of tides? Over the past year, kelp from different sites in the north east have been collected and frozen and now we need your help to learn which species are lurking within them. Become a lab scientist for the evening and learn about which animals are living in the kelp first hand in an evening of cheesy science and lab coats.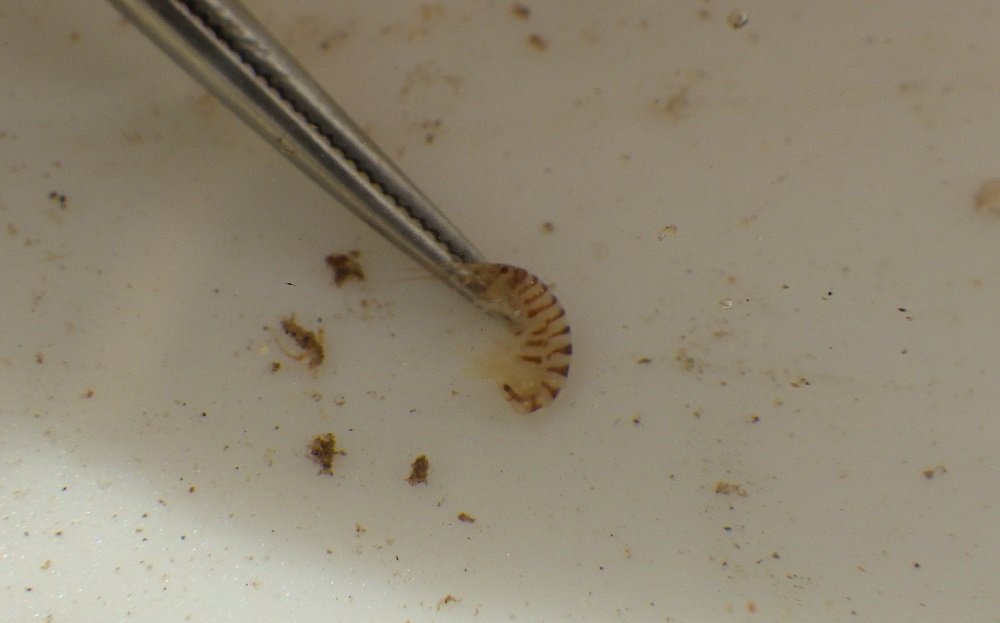 Above image: Tiny amphipod found within a kelp holdfast.
Important information: The event is open to any trained CoCoast volunteers aged 18 and over with limited spaces available. Booking is essential and all spaces will be given on a first come first serve basis.
Please book via this page or by contacting the CoCoast NE Team by emailling cocoast@newcastle.ac.uk or calling 0191 208 3058.
Timings and further event details:
Doors will open for the event at 6:50pm and refreshments and lab coats will be provided.
No on-site parking is available, but free parking options are available in Cullercoats including a small public car park on Victoria Crescent opposite the turn off for the Dove Marine Laboratory.
If you are no longer able to attend please let us know in advance so we can offer your space to someone else.
Please note that the room we usually use for the first part of the evening is on the second floor, up a flight of steps, however please get in touch if you have mobility issues and we may be able to book an alternative room.
If you have any questions, please contact us on 01912 083058 or send an email to cocoast@newcastle.ac.uk.
We hope to see you there!
CoCoast NE
Email: cocoast@newcastle.ac.uk
Tel: 0191 208 3058