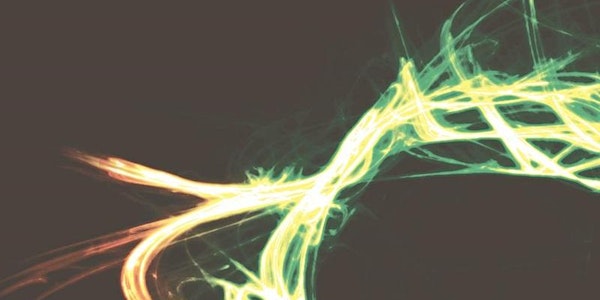 Experimenting with the British Library's Digital Content & Data for your re...
Location
The National Library of Wales
Council Chamber
Penglais
Aberystwyth
SY23 3BU
United Kingdom
Description
A workshop organised by British Library Labs and the National Library of Wales and Aberystwyth University as part of the British Library Labs Roadshow (2016).
The workshop will showcase some of the British Library's digital content and data, addressing some of the challenges and issues of working with it and how interesting and exciting projects from researchers, artists, and entrepreneurs have been developed via the annual British Library Labs Competition and Awards. This will be followed by presentations about research at the National Library of Wales and Aberystwyth University. Finally, the session will end with an 'Ideas Lab' encouraging participants to explore, experiment and think of ideas of what they might do with the British Library's digital content and data. A panel will give feedback on the ideas and there will be a British Library goody bag for the best one!
Date and Time:
Thursday 3rd March 2016, 1200-1645
Cost:
Free
Location:
Council Chamber, The National Library of Wales, Penglais, Aberystwyth, Ceredigion, SY23 3BU
Map:
Please refer to the following map detailing how to get to the event.

BL Labs Roadshow (2016)

Hundreds of thousands of digital items and objects are being created and collected for researchers to use such as digitised manuscripts, sheet music, newspapers, maps, archived websites, radio, performances, TV news broadcasts, and artworks, as well as the more expected items like scanned versions of books.
This wonderful cacophony of content is having a significant effect on how institutions like the British Library support the research needs of their users. Will people discover new information when they are no longer restricted to viewing a single page from a single book at a time? How can the BL build systems that provide a coherent route across its content, regardless of whether it is a televised news report or a unique signature drawn in the margins of a map? How can we use crowd-sourced information, computer vision and machine-learning techniques to provide people with better tools to better judge and interpret the context of illustration or work? How can we exploit animations and interactive infographics to better convey the information found in our holdings?
This is the research space that British Library Labs explores and we want to encourage researchers at the National Library of Wales and Aberystwyth University to work with us and share their research questions and innovative ideas around this.
Technical Requirements: We recommend that you bring a laptop to the event if you would like to access the Labs digital data (see: http://goo.gl/E8aRyQ). If you bring a mobile device such as an IPad, Galaxy Tab and Mobile Phone, you will need to install a File Explorer application in order to browse our digital content!
Programme:
1200 Registration and Lunch
1230 Introduction
National Library of Wales
1235 "Murder or robbery? And did it really happen in Aberystwyth?"
Dr Amanda Clare, Senior Lecturer at the Aberystwyth University

Amanda will talk about examples of current and previous final year student projects that have analysed the text of the LLGC/NLW digitised historic newspapers collection. These projects include automatically geotagging articles and classifying crime stories. She will describe the technologies they used and suggest ideas for future projects.

1305 NLW Datasets
Glen Robson, Head of Systems at The National Library of Wales
Dr Owain Roberts, Acting Head of Research at The National Library of Wales

The National Library of Wales has built up a large collection of digitised material including Newspapers, Journals, Photographs, Maps and World War 1 documents which are freely available to the public and researchers. In the past the focus for the library has been on making these historical documents available but more recently the library has been involved in a number of crowd sourcing projects which have turned some of these resources into datasets. This talk will discuss the datasets that are being generated in partnership with the NLW including:
and how the library is publishing these datasets as Linked Open Data with the aim to make the data more accessible for researchers and also to make it possible to link these datasets together or with datasets held in other institutions. The NLW has also implemented the IIIF standard (http://iiif.io) across all of its digitised images which provides an open API and annotation service that can promote the re-use of resources.
1335 Doing digital research and Digitisation at the British Library
Andrew Longworth, Digitisation Project Analyst at the British Library
The Digital Research Team is a cross-disciplinary mix of curators, researchers, librarians and programmers supporting the creation and innovative use of British Library's digital collections. In this talk Andrew will highlight how they work with those operating at the intersection of academic research, cultural heritage and technology to support new ways of exploring, accessing and digitising our collections through; getting content in digital form and online; collaborative projects; offering digital research support and guidance.
1400 British Library Labs
Hana Lewis, Project Officer, British Library Labs
The British Library Labs project supports and inspires scholars to use the British Library's incredible digital collections in exciting and innovative ways for their research, through various activities such as competitions, awards, events and projects.
Labs will highlight some of the work that they and others are doing around digital content in libraries and also talk about ways to encourage researchers to engage with the British Library. They will present information on the annual BL Labs Competition, which closes this year on 11th April 2016. Through the Competition, Labs encourages researchers to submit their important research question or creative idea which uses the British Library's digital content and data. Two Competition winners then work in residence at the British Library for five months and then showcase the results of their work at the annual Labs Symposium in November 2016.
Labs will also discuss the annual BL Labs Awards which recognises outstanding work already completed, that has used the British Library's digital collections and data. This year, the Awards will commend work in four key areas: Research, Artistic, Commercial and Teaching / Learning. The deadline for entering the BL Labs Awards this year is 5th September 2016 useful links below:
1420 Overview of other Labs projects and data
Mahendra Mahey, Manager of British Library Labs

Labs will further present information on various projects such as the 'Mechanical Curator' and other interesting experiments using the British Library's digital content and data.
Labs will be coming along with terabytes of the British Library's digital data on the day which the team will give an overview of how to access it, highlighting some of the challenges faced when working with "messy" data.
There will be an opportunity for questions at the end of this session for the British Library Team.
1500 Ideas Lab (Coffee Available)
Labs Team

The Labs team will run through this informal activity, where delegates will have the opportunity to work in small groups (min 2 up to 6) and come up with their own ideas. The team and NLW and Aberystwyth University staff will be on hand to help and advise. For detailed instructions and information see the Ideas Lab Pack on your table.
1615 Pitching ideas to the panel
National Library of Wales, Aberystwyth University and Labs Team
Each group will pitch their ideas to the Labs and National Library of Wales and Aberystwyth University panel who will give feedback on how they might be implemented - and there's even the chance to win a goody bag!
1645 Finish
Feedback for the event
Please complete the following feedback form for the event.
Speaker Biographies:
Dr Amanda Clare, Senior Lecturer at Aberystwyth University
Amanda studied a mathematics and computation degree at the University of Oxford, and an MSc in Artificial Intelligence at the University of Edinburgh. She had great fun building Lego robots at Edinburgh and thoroughly enjoyed the weirdness of Prolog for building grammars for languages. She then took a job in Canon Research Centre Europe, looking at ways to talk to photocopiers and retrieve captioned images from large image collections.
After a couple of years Amanda started a PhD in Bioinformatics at Aberystwyth University in the Department of Computer Science. She fell in love with the seaside town of Aberystwyth and the subject matter of bioinformatics and is now a lecturer at the University, still enjoying both. Amanda's research interests include most applications of computing to solve problems in biology, including the analysis and editing of DNA and genomes. She is also excited about machine learning and data science, and in particular using techniques that lead to explanations rather than behave as black boxes.
Dr Owain Roberts, Acting Head of Research at the National Library of Wales
His post is based in the Research Programme in Digital Collections. Prior to taking up his appointment in May 2013 he worked within the Systems Section at NLW where he was tasked with the research and development of the Resource Discovery Strategy. He is also responsible for the implementation and oversight of NLW's Resource Discovery systems. He has experience of working on large digitisation projects such as the Welsh Government funded 'Welsh Newspapers Online' and most recently the JISC-funded mass digitization initiative 'The Welsh Experience of the First World War'. He has a background in materials physics and has a number of scientific publications to his name. He has recently been working on using linked open data as a format for publishing National Library of Wales datasets.
Glen Robson, Head of Systems at The National Library of Wales
Glen completed a MEng degree at Aberystwyth University in Software Engineering before moving next door to work at the National Library of Wales. He started out as a developer implementing the NLW's Fedora repository working on making digital collections available online including the Welsh Probate records, Welsh Ballads, the JISC funded Welsh Journals project, and the Welsh Newspapers Collection. In 2010 he moved to the collections side of the library to manage the Systems section with responsibility for the catalogue and management of the Fedora repository. Glen worked on developing the JISC funded SWORD repository deposit protocol and implemented the Fedora reference implementation. He has a keen interest in linked open data and has worked with Europeana helping to define how EDM should work in libraries. Glen is also an active member of the International Image Interoperability Framework (IIIF) which is working to open access to image collections.
Andrew Longworth, Digitisation Project Analyst, British Library
He recently joined the British Library to help analyse and improve its digitisation processes and is excited about growing and enhancing the Library's digital collections. Possessing academic qualifications in physics, mathematics, law and history from The University of Sydney and Birkbeck, University of London, he was once the editor of Symbian Software's developer website where he encouraged and supported mobile software engineers and helped them to deliver their products. In addition to this he has been an English teacher in Tokyo, worked in the Health industry, found time to help produce an arts and culture magazine called The Freaky Jason.
Hana Lewis, Project Officer of British Library Labs
Hana's role provides support for the everyday management of the Labs project. She also has experience of working as a Leading Library Assistant in the British Library's reading rooms. Hana was previously a senior archaeologist at Museum of London Archaeology (MOLA) and holds a BA and an MA in archaeology. She specialises in London archaeology and Anglo-Saxon studies and has produced several publications. She is currently undertaking a PhD at the Institute of Archaeology, UCL.

Mahendra Mahey, Project Manager of British Library Labs.
Previous to Labs he was at UKOLN (University of Bath) working for 4 years on the Jisc funded the UK Developer Community Supporting Innovation (DevCSI) initiative (organising several Developer Happiness" conferences (dev8d.org)) and 5 years together on a project focussing on how academic institutions could manage their research information using a common metadata standard and one supporting research in digital repositories of scholarly outputs. He was an adviser for the Jisc Regional Support Centres encouraging academics / librarians to use electronic learning resources and make effective use of e-learning technologies and techniques in their practice. He also worked as a lecturer for over 10 years in Social Sciences, Computing, Multimedia and English for Speakers of Other Languages in Further and Higher Education internationally.