Expert Empires 2017: See Gary Vaynerchuk, Ryan Deiss & Nick James Live

Thursday, 4 May 2017 at 08:00

-

Friday, 5 May 2017 at 18:30 (BST)
Event Details
Three Of The World's Leading Authorities On Building 'Expert Empires' Will Reveal The Marketing Strategies Of The Future. They'll Show You How To Generate More Leads, More Sales, And Make More Profit… 
Without Spending A Fortune On Advertising!

From: Nick James
Solihull, UK

First things first, a statement from me: I'm genuinely passionate about helping Coaches, Consultants, Speakers, Trainers, Authors, and other Experts to build Epic Empires, and enjoy the financial rewards that comes with it.

Over the last 9 years I've helped tens of thousands of people in the above categories to grow wildly successful businesses.

They include:
Newly certified coaches who want to get from zero to six figures

Successful property investors who want to move into the 'education' space and start running their own events

Personal trainers who want to fill their diaries with high-fee-paying clients

Speakers and trainers who want to get even more 'bums on seats' in their live events

Authors who want to turn their expertise into income

…And every other kind of 'expert' you could possibly think of.
In that time, you know what I've realised?
There Is ZERO CORRELATION Between How Good You Are At What You Do, And How Successful Your Business Is.

It frustrates me when I see talented people who have information, experience and expertise that can really make a difference, and they're struggling to make ends meet.

Even worse, I see far too many 'gurus' selling (and I apologise in advance for this little rant) S*** that doesn't work, to people who - quite frankly - don't even need it!

You know the ones I mean.

You go to an event, which promises the world, and all you get is pitches that are thinly-disguised as 'content' from beginning to end.

Quite frankly, it pisses me off.

So, as you read this, you might be wondering…


Does the World Really Need Another Marketing Event?


No, it doesn't.

In fact, it doesn't need most of the ones it already has!

So when I came up with the idea for Expert Empires, I KNEW it had to be different.

And not just a little different. A lot different.

So on 4th-5th May I'll be hosting the first ever 'Expert Empires' event. And as you can see, I'm kicking it off with a BIG F***ING BANG!

I'm bringing in the very best speakers and trainers in the world, to share how they've ethically built their respective Expert Empires.

Meaning, you can copy what they've done and start getting the attention, audience, and financial reward your expertise deserves.

There is absolutely nothing normal about this event.

In fact, you could say…


Expert Empires Is Completely ABNORMAL!

Here are a few important distinctions, making this event completely different to anything you've experienced before:


1. It's NOT Just About 'Information'

Information alone is not enough. If you think about it, you can get 'information' whenever and wherever you like. Just jump on YouTube or Google. There are literally millions of videos, websites, reports, etc, which can give you more Information.

But that Information alone is worthless unless you IMPLEMENT it.

So why would you take two days out of your life and travel to London to attend? Surely you wouldn't go to all that trouble just for more information? Of course you wouldn't!

One of the main reasons you'd attend is because the likelihood of you implementing what you learn is far greater than if you just picked up some information online.

And Expert Empires is all about IMPLEMENTATION.

It's the only place where the Information you get has been tailored for people like you… Coaches, Consultants, Speakers, Trainers, Authors, and other 'Experts'.

So everything, from the speakers we've selected, to the information they provide, and the examples they share, will be easy for you to relate to.

Meaning, this won't just be another event you attend and do nothing with. In fact, to wrap up on Day 2 I'll take you through my 'I3' process, which helps you distil your biggest ideas and takeaways into a plan and guarantees you'll execute on what you've learned.

In other words, you'll leave with a clear plan of action, so you'll start seeing tangible results right away.

2. No Old, Out-of-Date Content

At Expert Empires we'll be showing you the best ways for you to grow an Epic Empire in 2017, 2018, 2019 and beyond.

Because, it's not about learning 'best practice' anymore.

If you're learning 'best practice' (i.e. things that have worked in the past) you're already behind.

It's about NEXT PRACTICE.

At Expert Empires we'll be revealing what's working right now in our respective expert businesses. We'll also be sharing our future predictions for the industry so you can see how online and offline trends will be changing and evolving in the next 3-5 years.

3. All Of Our Speakers Are PRACTITIONERS

None of the speakers appearing at Expert Empires are just 'theorists'. If they're teaching it, they're doing it right now. That's the rule.

So you can be confident that everything you learn is 100% tried, tested, and proven to work.

Ryan has spent over $15MILLION on marketing tests and has sent over a BILLION permission-based emails. At Expert Empires he's going to give you the results of his very latest digital marketing tests.

Gary has invested in, and continues to invest in some of the very latest social platforms (some of which you probably haven't heard of… yet!) He's using social media every single day to build his personal brand and get millions of eyeballs on his videos and content.

I'm running multiple live events every single month. I'm spending many thousands of pounds on advertising my events (both online and offline) every single month. And at Expert Empires I'll explain what's working best right now to get more of the right people to attend my events, so you can do the same.
As I write this, Expert Empires is only a few months away, but this event has actually been almost a year in the making.

Let me explain…

In 2015 I co-owned a very successful events company. We regularly hosted big business growth conferences for 500+ people a time – you may have attended some of them - and we made quite a lot of money.

Then I had a meeting with Gary Vaynerchuk. And it changed everything.

My outcome for the meeting was to recruit Gary to speak at my next big event. I figured if we booked Gary we'd get a huge number of people in the room. We could then pitch lots of different products and services, and make a huge sum of money.

What a plan!

Gary didn't think so.

He shot me down in about 30 seconds flat.

You see, whilst I thought our events were providing great value, the truth is, they were all about making money. That was the primary motivator.

And Gary knew it. He *totally* called me on my bulls***. And he flatly refused to do it, even though I was willing to pay his hefty speaking fee.

He looked me dead in the eye and asked me why I was REALLY doing these events. Why I'd got into this industry back in 2009. And what I wanted my legacy to be.

As I started to answer, I felt a lump in my throat. As my eyes welled up with tears, Gary stopped me:

"Nick… This Is Not Who You Are."

I can tell. Deep down you are better than someone who just sell s*** that doesn't work, to people who don't need it.

And I feel you, brother. I know you just want to provide for your family. I know your intentions are good.

But right now, you're not ready to partner with me. You're not ready to host an event with me headlining.

Go away and start doing it right. The way you know it should be done. Come back to me next year, and we'll talk about working together.

You'll probably make less money in the next year. But I promise you, you'll make more in the next 5-10 years than you could possibly imagine. What you do is way bigger than you even realise right now.

Then he said THE LINE. The line that changed my life forever…
"How You Make Your Money Is More Important Than How Much Money You Make"




That tipped me over 'the edge'.

I sat in Gary's office in London, full-on crying. What a prat!

I know it sounds cliché, but I left that meeting a different person. And since that day I've focused on building my business the 'right' way.

I feel like I've done a pretty good job. Is it perfect? No. Have I made mistakes? Hell yes!

It turned out Gary was actually wrong on one thing…

I actually made MORE in the year that followed the meeting than I ever had before!

If nothing else, this whole experience taught me one important lesson…

Nice Guys (And Girls) DON'T Always Finish Last!

Gary, Ryan, myself, and the other trainers you'll meet at Expert Empires 2017 (who have all built multi-million-pound-and-dollar Empires) are living proof of that fact.

I count myself very fortunate to be able to say I know them all personally.

And I can say, hand on heart, they're in the small minority of 'good guys' (and girls) in our industry.

You see, you don't have to be all 'hard sell' in order to be successful.

If reading that last sentence lifts a huge weight off your shoulders, there is no question in my mind that Expert Empires 2017 is where you belong.

If you know any of us personally, you'll know we've never 'hard-sold' anything in our lives!

And we all seem to have done ok. :-)

At Expert Empires we'll show you how to build your Empire WITHOUT having to compromise your integrity or use sleazy sales tactics.

Might it take you a little longer? Yes.

Will you make less money in the short term? Maybe.

Will it be worth it in the long run? Absolutely.

Because, remember: "How You Make Your Money Is More Important Than How Much Money You Make."

So why have I designed this event specifically for Coaches, Consultants, Speakers, Trainers, Authors, and other Experts?

Because I love this industry.

It's been a part of my life since I was 12 years of age, when I had my first experience of personal development at Tony Robbins 'Life Mastery' seminar in Hawaii (long story - ask me about at the event if you want to hear it!)

I know there are literally thousands of extremely talented experts, especially here in the UK, who can really make a difference to other people's lives. But they just haven't yet managed to get themselves 'out there'.

And that's my mission. To help people like you build an epic empire, so you can help a ton of people and get well paid for doing it.

As you've probably realised, Expert Empires is NOT for people who are just looking to 'get rich quick.'

It's definitely NOT for anyone who sells 'get rich quick' programmes.

And sorry, but it's also NOT for anyone who make a living exclusively selling affiliate products.

Sidenote: I have nothing against being an affiliate (I'm actually promote a few products as an affiliate myself) but this is about building YOUR Expert Empire. Not someone else's.

Finally, it's NOT for people who are always looking for the latest 'magic bullet' or 'shiny object' to make their business problems disappear.

When you attend, you need to understand that in order to be successful in this business, you need to mix intelligent marketing with a large dose of hard work. And if that scares you, please do not attend.
Introducing Your Speakers…
GARY VAYNERCHUK
Gary Vaynerchuk builds businesses. Fresh out of college he took his family wine business and grew it from a $3M to a $60M business in just five years. Now he runs VaynerMedia, one of the world's hottest digital agencies. 

Along the way he became a prolific angel investor and venture capitalist, investing in companies like Facebook, Twitter, Tumblr, Uber, and Birchbox before eventually co-founding VaynerRSE, a $25M investment fund.

Gary also currently hosts The #AskGaryVee Show, a way of providing as much value as possible by taking questions about social media, entrepreneurship, startups, and family businesses and giving his answers based on a lifetime of building successful, multi-million dollar companies. The show is also available as a podcast on iTunes, Stitcher, and SoundCloud.

He was named to both Fortune and Crain's 40 under 40 lists in consecutive years, and has been profiled in the New York Times, Fortune, and Inc.
RYAN DEISS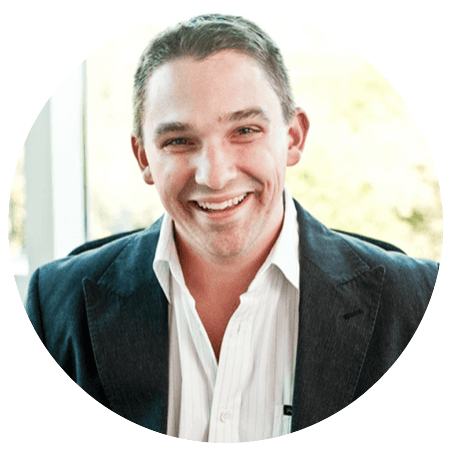 Ryan Deiss is the co-founder of Idea Incubator LP and CEO of DigitalMarketer.com.

He launched his first web-based business from his college dorm room in 1999, and since that time he's founded over 40 different 'Expert' businesses (and partnered in dozens more) in markets such as health and beauty, survival and preparedness, DIY crafts and home improvement, investing and finance, chemical and liquid filter manufacturing, business lending, online skills training and menswear... just to name a few.

In fact, over the last 36 months Ryan and his team have:

• Invested over $15MILLION on marketing tests...
• Generated tens of millions of unique visitors...
• Sent well over a BILLION permission-based emails, and...
• Run approximately 3,000 split and multi-variant tests...

...so he knows a thing or two about marketing and selling online!

At Expert Empires he's going to reveal the results from his very latest tests, so you know what's working in digital marketing NOW! He'll also give you his predictions on the upcoming future trends in digital marketing, so you can get ahead of your competitors and dominate your industry.


NICK JAMES
Having dropped out of university at the age of 21, Nick failed spectacularly with his first coaching business and ended up taking a £16k/yr telesales job. 

Within 12 months he was top performer and earning up to £10k/month, before starting his second business at 24. This time he discovered a winning formula and did six figures in the first year… £250k in second year… and then nearly went out of business due to a mistake, which cost him £50,000 in personal cash!

Nick kept it afloat, turned it round, and sold that business 2 years later in a seven-figure deal. He then co-founded a multi-million-pound events company, which he exited in 2015, and founded "Seriously Fun Business" - a company specialising in helping Coaches, Consultants, Speakers, Trainers, Authors and Other Expert grow their businesses rapidly by running their own successful live events.


At Expert Empires, I'll deliver two sessions, which you'll find extremely valuable…

Session 1: How to make £30k-£50k in the next 3 months running small workshops (6-8 people a time) even if you don't have a big list.

Over the last 18 months I've developed and tested a very simple marketing campaign that's getting crazy results from tiny workshops of just 6-8 people a time. It doesn't cost much to execute (since you're only looking for a handful of people in a room) and it consistently generates tens of thousands of pounds in sales. 

If you're looking to start running your own events in 2017, this approach would be the perfect 'low-risk high-return' way to do it.

Session 2: How to sell hundreds of tickets to your seminars and conferences and make six figures from a single event. 

In this session I'll reveal the six key principles I've used for the last 8 years to sell literally tens of thousands of tickets to live seminars and conferences, and generate over £6million in sales. This session is most applicable to those who are already running seminars and live events but want to double or triple their audience size.

For each of these two sessions I'll explain the exact steps you need to take AND I'll also show you real life examples of these strategies in action - along with actual results - so you can go away and implement what you learn.
PLUS OTHER *EPIC* 'EMPIRE BUILDERS' 
STILL TO BE CONFIRMED!
PLUS OTHER *EPIC* 'EMPIRE BUILDERS' 
STILL TO BE CONFIRMED!
Your Chance to Personally Meet and Connect With Your Fellow Expert Empire Builders and Some of our Selected Speakers… 
EMPIRE
Those who know me best will tell you… I love to party!
I often forget I'm 34.
My wife Nat says I still behave like a 21-year-old sometimes...
The 'EMPIRE' party on the Thursday evening of Expert Empires is going to be EPIC! 
It runs from 8 til late and is open to all attendees.
Featuring amazing live music, followed by a world-class DJ, both entertainment and company will be first class. 
<p style="margin: 0
When & Where

ILEC Conference Centre
47 Lillie Road
SW6 1UD London
United Kingdom


Thursday, 4 May 2017 at 08:00

-

Friday, 5 May 2017 at 18:30 (BST)
Add to my calendar
Organiser
We specialise in helping Coaches, Consultants, Speakers, Trainers, Authors and Other Expert grow their businesses rapidly by running their own successful live events.