Women and Girls' Network's CPD Accredited Training: Child Sexual Exploitation: A Trauma Focussed Approach Training
About this event
About Women and Girls' Network's Child Sexual Exploitation Training
The independent inquiries into Child Sexual Exploitation in Rotherham and Manchester have exposed the prevalence and impact of child sexual exploitation on the lives of young people. A key recommendation from both inquiries has included the need to increase professional's awareness of child sexual exploitation.
This one day training aims to increase participant's awareness of sexual exploitation as a form of sexual abuse enabling them to identify vulnerability and risks factors in order to enhance practitioner's ability to recognise indicators and better safeguard young women at risk of CSE.
Women and Girls Network has developed this short course aimed at Practitioners who are working directly with or are responsible for the safeguarding of young people in the Borough of Lewisham.
Our course has been designed to focus specifically on working with girls and young women.
This half day course will support you with the following:
● Discussed own and society's attitudes, beliefs and values to young women, sexual activity and sexual exploitation
● Defined child sexual exploitation
● Increased awareness of what makes young women / people vulnerable to sexual exploitation
● Increased awareness of the global impact of trauma as a consequence of CSE from a neuroscience perspective.
● Increased awareness of the clinical conceptualizations related to impact of trauma
● Be aware of the law, guidance, policies and procedures relating to sexual exploitation and young women / people
Who is this training for?
These courses have been developed for front-line staff, working directly with Violence Against Women and Girls (VAWG) within London organisations. Please note due to funding requirements, this one day free course is only available to Women only practitioners  who are working directly with or are responsible for the safeguarding of young people in London Boroughs
Please note that applying on Eventbrite does not automatically gain you a place on the course. There is an additional shortlisting process we have to undertake to ensure the criteria set by our funders have been met before offering a place to an applicant.
Please apply early to avoid disappointment, as many of WGN's courses are over-subscribed and the application process may be closed early as a result.
By registering for this training, you agree to being contacted for a brief follow up evaluation interview 3/6 months after the training so we can get an update and overview of how the learning has been integrated into your practice, as well as understand professional and personal impact the training has made.
What is the cancellation policy?
If you do not cancel your confirmed allocated place more than 48 hours before the course commences your organisation will be charged an administration fee of £50.00 per day. 
Please note WGN training courses are frequently oversubscribed and, when possible, we would like to offer places to other delegates on the waiting list. Therefore, if your application is successful and a place is allocated to you but you cannot attend the training, please notify us as soon as possible.
Occasionally WGN may decide to cancel a course if the number of delegates attending would mean that delivery would not be cost-effective. We endeavour to give all delegates as much notice as possible of cancelled training. 
Data Protection
We obtain information about you when you contact us about our training courses and this can be via the phone, in person, by email, referrals and when you use our website. You can read our Privacy Statement for further information on why and when we collect personal information about you.
If you would like to receive regular information about WGN's services, training, events, employment and volunteer opportunities please sign up to our mailing list and follow us on social media.
Is my registration/ticket transferrable?
If you would like to transfer your ticket you will need to inform the organiser that you are intending to do this as there may be a waiting list for places which will take priority.
Do I have to bring my printed ticket to the event?
No, we will have your details if you have booked so it will not be necessary to bring your ticket with you.
Where can I contact the organiser with any questions?
You can contact the Women and Girls Network training team via email: training@wgn.org.uk (please note that the training inbox is checked three times a week) or by telephone on: 020 3096 7712.  
CPD Accreditation
This training has recently been accredited by CPD the Certification Service. You can more information here: https://cpduk.co.uk/
Training delegates will be issued with a CPD certificate after completion of the training.
About Women and Girls Network (WGN) WGN is a free, women-only service that supports women in London who have experienced violence, or are at risk of violence. We offer counselling, advocacy and advice for women and girls who have experienced gendered violence, including sexual and domestic violence. Our overall aim is to promote, preserve and restore the mental health and well-being of women and girls, to empower them to make a total and sustainable recovery from their experiences of violence.
WGN's Training Ethos We are unapologetically Feminist, Intersectional and Anti-Racist.
WGN's training has at its heart the Women and Girls Network ethos. Much like the services we provide to women and girls, the principles of feminism, intersectionality, holistic and creative approaches are threads that run through all of our training.
As a Black led feminist organisation, our intention and plan is to progress conversations and actions into development of programmes that address themes of oppression, provide healing for racial and identity trauma, and provide safe spaces and practical strategies to engage Black and minoritised women.
We are passionate about delivering training that influences best practice and improves and enhances the effectiveness of front-line professionals working in the field of violence against women and girls (VAWG).
Attending our training gives you a deeper understanding of and one of a kind insight into WGN's models and approaches. WGN has been working with women and girls for over thirty years and our training is packed with ancient womanist healing integrated with 21st century neuro-science. The training provides knowledge, tools, skills, and experiences for you to further enhance your practice.
You can find more information about WGN by visiting our website: https://www.wgn.org.uk/our-services/training-and-consultancy
About the Trainer – Michelle Springer-Benjamin is a trained social worker, counsellor and life coach and worked for over 12 years as a counsellor with young people aged 13-25, at a young people's advice, counselling and therapy centre as a counsellor, senior counsellor and clinical services manager.
Michelle also worked as a senior consultant for the NSPCC providing training and consultation to organisation in relation to safeguarding and child protection, delivering training and undertaking training needs analysis.
Michelle is currently the training manager for Women and Girls Network (WGN) and has been involved in WGN's training department for over 20 years.
Her specialist area of work includes gender based violence and child sexual abuse.
In her self-time Michelle writes children stories and tries to stay connected to spirit.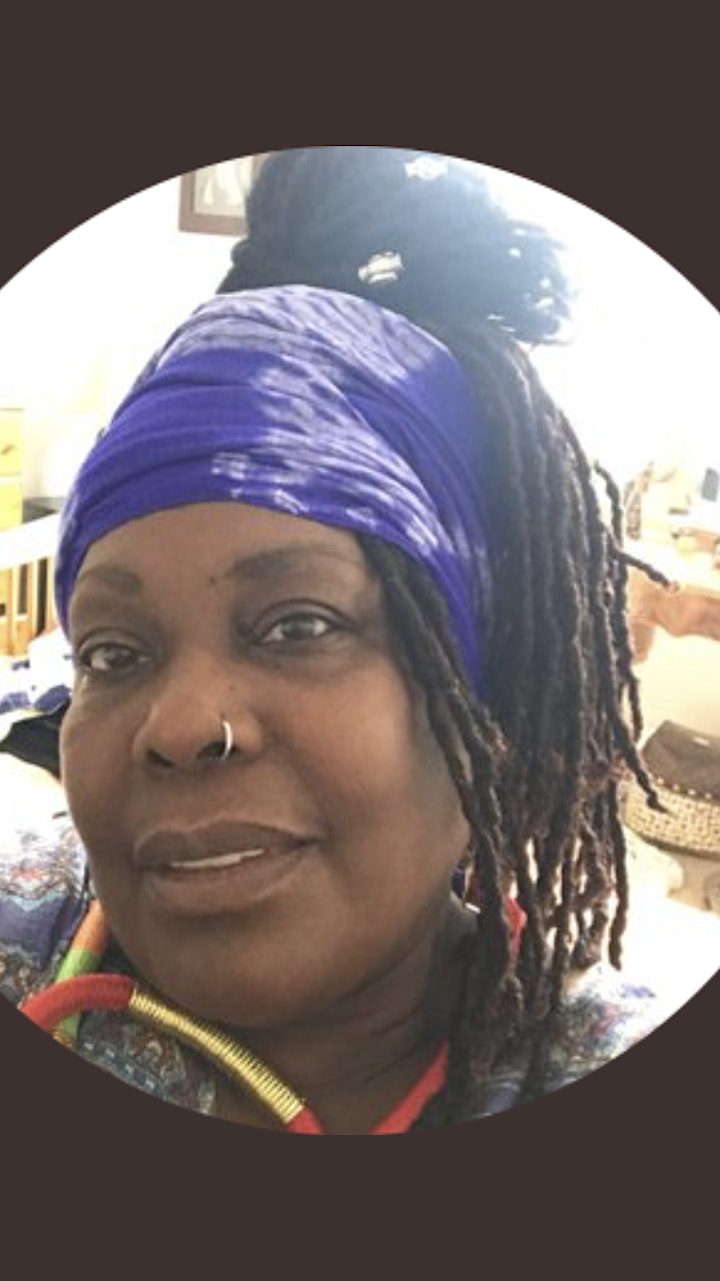 Organiser of Expert-Led Seminar: Child Sexual Exploitation - London Wide
At WGN, we are passionate about the training we deliver, and we endeavour to improve and enhance front-line staff effectiveness while influencing best practice in the field of violence against women and girls (VAWG).
We deliver a comprehensive range of training courses, most of which are free to delegates as these courses are funded and commissioned by a number of different funders.