The ABC-Salt Research Consortium invites you to join the Expert Workshop (webinar) on Hydrotreatment of Bio-liquids
About this event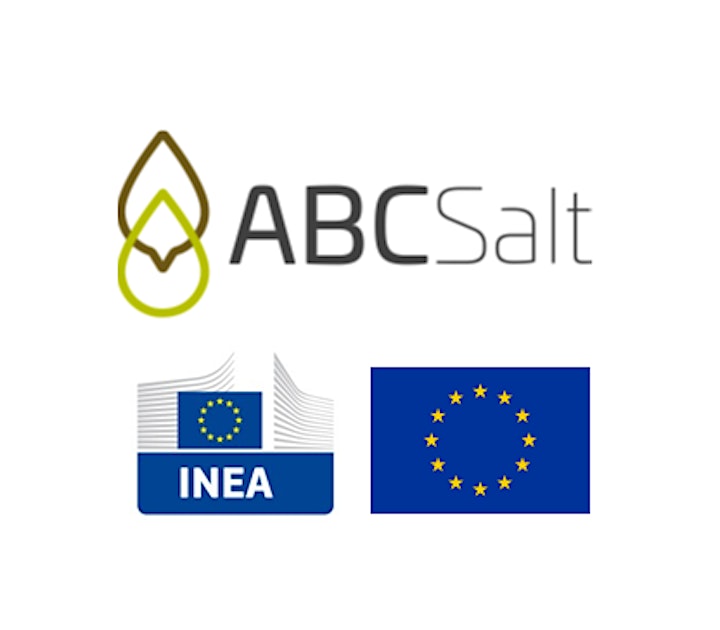 Expert Workshop on Hydrotreatment of Bio-liquids
We invite to this workshop: Industrial developers in the bioenergy fields, Academic and industrial researchers, Transportation and aviation fuels producers and brokers, Bio-fuel end-users, Policymakers and business partners, EU/INEA projects' members, Representatives from European Commission, EU's Directorate-General for Research and Innovation, Public authorities and others.
Objectives
- Identify technical "bottlenecks" and challenges in bio-liquids upgrading at different levels (from molecular to process level)
- Identify non-technical challenges
- Foster networking, knowledge exchange and future collaboration between workshop participants
- Promote the EU Horizon 2020 Societal Challenge "Secure, clean and efficient energy" projects
- Engage participants with the ABC-Salt Research Consortium
Agenda & Speakers
13:45 - On-line lobby opened to all Attendees
14:00-14:10 - Introduction & ABC-Salt project presentation; Erik Heeres (University of Groningen/ABC-Salt Project Coordinator)
14:10-14:30 - Presentation on EU Research and Innovation Policy in Bioenergy; Maria Georgiadou (European Commission - DG RTD)
Presentations by industrial stakeholders
14:30-14:50 - Pyrolysis oil as starting point for the bioliquids refinery; Gerhard Muggen (BTG Bioliquids BV)
14:50-15:10 -Hydrofaction® Renewable Crude Oil: Upgrading pathways to finished fuels and refinery integration; Julie Katerine Rodríguez (Steeper Energy)
15:10-15:30 - Polyester monomers via hydrogenation and hydrogenolysis of sugars and CO2 with and without H2; Gert-Jan Gruter (Avantium)
15.30-15.45 Break
Presentations by scientific stakeholders
15.45-16:05 - Challenges in hydrotreating pyrolysis liquids; Robbie Venderbosch (BTG Biomass Technology Group BV)
16.05-16:25 -Laboratory Developments in Hydrotreatment of HTL Biocrude; Doug Elliott (Pacific Northwest National Laboratory)
16.25-16:45 - Structure sensitivity in hydrogenation of sugars; Dmitry Murzin (Åbo Akademi)
16:45-17:00 - Break
17:00-17:30 - Q & A session / Closure
(CET/Brussels time)
-----------------------------------
After the registration, we will contact you directly with joining instructions.
This is a public event organised by the ABC-Salt Research Consortium "Advanced Biomass Catalytic Conversion to Middle Distillates in Molten Salts". This project has received funding from the European Union's Horizon 2020 Research and Innovation Programme under grant agreement no. 764089.
Please visit www.abc-salt.eu for details on the ABC-Salt Research Project and other public events.
Organiser of Expert Workshop on Hydrotreatment of Bio-liquids