Description
Aliens have crash-landed on Earth, and rely on their young audience to help them put their scattered stage back together. They communicate only in nonsense words and eccentric gestures, often breaking off from their task to interact with materials attached to the venue. The cast look completely spontaneous and inspired by their surroundings. The piece feels like real play-time, where anything can happen according to the whims of the players. The audience is repeatedly caught off-guard, but is delighted by the confusion.
Hip hop-inspired dance company Cultured Mongrel are paying Newlands Centre a visit in their tour of Experts in Short Trousers. The team have departed from their usual social commentary for adults to produce an interactive show for families and young children. The results are completely bonkers, but showcase expert devising from a very clever creative team.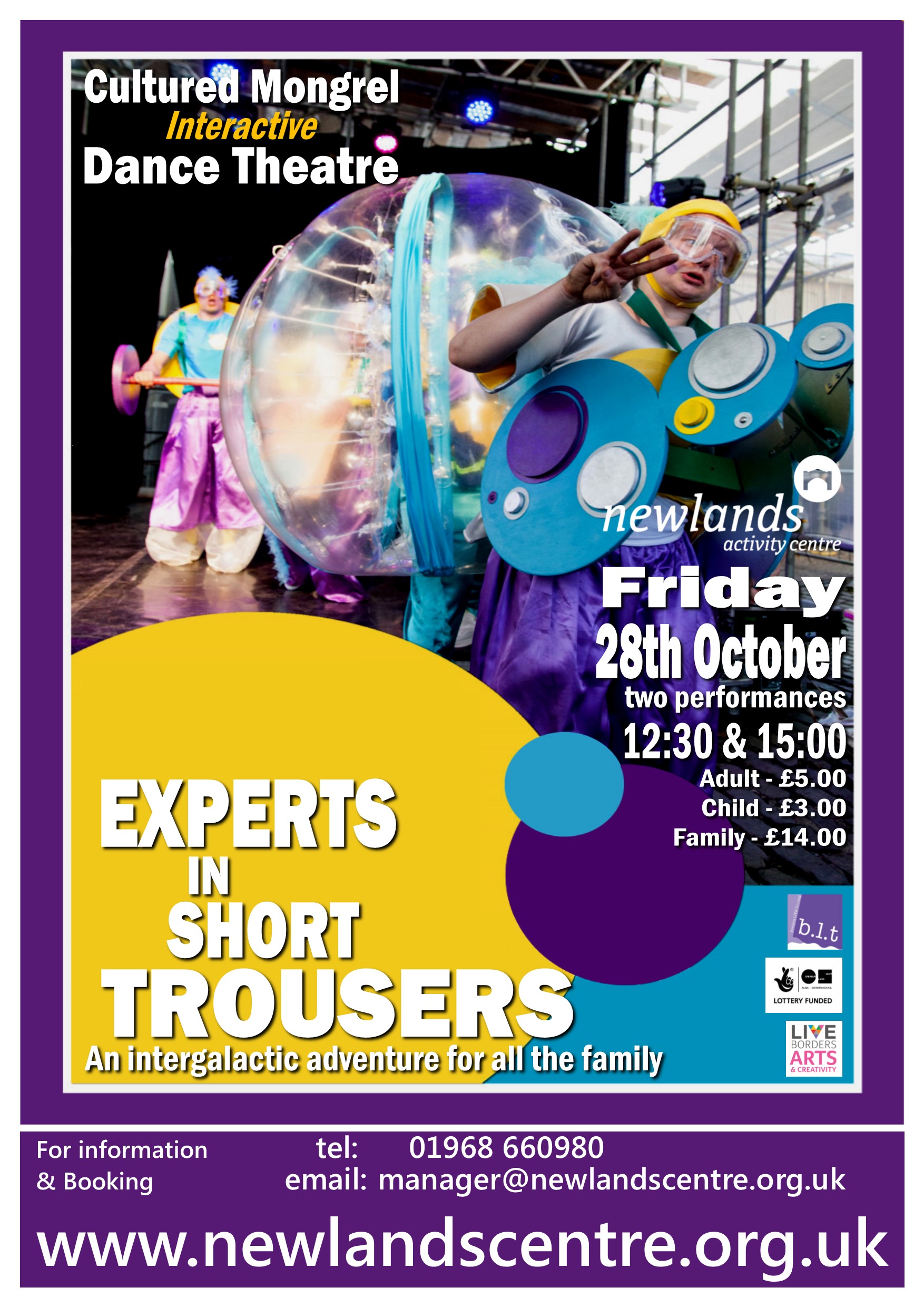 Tickets are limited to 35 per performance so please sign up soon.