eXplode Your Coaching Biz - How To Grow A Six Figure Business From Scratch
Description
Are you a visionary coach, speaker or change-maker that ready to leave their mark in the world?
Do you find that you are starting to impact your clients, but you are not reaching and empowering the amount of people that you know you could?
Would you love to grow your network of like-minded individuals that would support you to achieve your dreams faster?
If you answered yes to any of those questions, you are in the right place!
------------------------------------
As Seen On:

---------------------------------
During the two days of EXPLODE YOUR COACHING BIZ Intensive, we will cover four key areas which will allow you to:
Getting crystal clarity on your TARGET AUDIENCE
so you can stop wasting time running around like a headless chicken.
Create your PERFECT SIGNATURE PRODUCT
so you can be confident to have the right offer that people will buy and will give them the results they want to achieve.
Create your PERFECT MARKETING PLAN
so you can get in front of the right people, in the right way, creating a solid base of fans raving about you and the work you do.
Create the PERFECT PITCH
so you can be sure that the next time you are on stage you will get a large percentage of the room to become your clients without being a manipulative douchebag.
And this is how it all started...
The second we got exposed to inspiring individuals, we wanted to do exactly the same. Every book we read made us want to be an author. Every time we saw a speaker we wanted to be on stage or record a video.
Once we got our coaching qualifications, we thought we were made for life, and building a business would be easy. We were highly passionate and motivated with the tools to deal with anything.
But reality kicked in.
We knew nothing about running a business. We probably knew a lot less then you reading this.
During our first year, we turned over less than £1000 in ticket sales, and had sold less than £5000 of one to one coaching.
While we had all the passion, we simply did not know the foundations of a coaching business.
We had a big vision, but no strategy to get us there.
We had no real idea of who our clients were, let alone how to reach them.
Our products and packages were either non-existent, or poorly put together.
We almost had to give up because of the constant lack of cash and frustration.
Our personal relationships were being affected and we were lving a life burnt out and constantly chasing the NEXT SHINY PENNY.
In one word... IT SUCKED!
But our vision was powerful enough to drive us forward during some challenging times.
Transparency is the core value of our business, and this is why we will not promise you that running your own business will be easy, actually it will be the opposite and challenges will happen daily.
What I can tell you is this:
Purpose will get you moving. Strategy will get there.
We are now in our 4th year of business, and generate six figures in sales per year.
The last 3 years of running GTeX has been a roller coast ride of personal and professional development, mistakes and lessons, money earned and money wasted. Not only have we invested a significant amount of money into our personal development, we have invested 10's of thousands of pounds into:
Venues

Office Spaces

Marketing and Branding

Social Media (we've invested so significantly in this, it's best to keep it separate!)
But year after year we have doubled the size of our business, and now we want to share with you some of the lessons we have learnt.
It was the second year that things started to click within our business.
We learnt several core things:
How to deeply connect with the people you are adding value to by truly understanding them.

The best (and worst!) ways to reach your audience and different ways of showing them how important they are to you, and why you care about them

The most effective ways of serving your customer, by providing empowering products that leave them with a great result and a positive feeling

The true secrets of selling in a way that Is value-centric and authentic that gives you clients that are excited to work with you
Our biggest lesson was to have a community of people around you that believes in both your business vision and also as you as an individual.
Once we understood the individuals we could serve the most, we were then able to design an experience that would encourage them to work with us further. This is how we have been able to sell in excess of £300,000 of events, mastermind groups, advanced workshop programs and one to one coaching packages.
Our principle of community and collaboration has allowed Simone to both speak for TEDx events and share stages with individuals such as Les Brown, Clinton Swaine and Trent Shelton. It is also why we were invited to collaborate on a ultra-successful marketing event which featured Gary Vee talking in a boxing ring at York Hall!
During our time in business, we have discovered 4 key things that you can do to really eXplode Your Business, enabling you to start living your purpose every day.
Throughout our three year journey, we discovered the three core things you should have in place to achieve your business goals:
Gain knowledge and take action!

Find and partner with a mentor!

Build long-term connections with people that have similar visions that you can work in partnerships!
Because of this, we decided to use our experience of building Corporate Training for world leading businesses such as Adecco, and Office Angels, to create a program that would enable you to get the results that you are looking for.
-----------------------------------------
Introducing: eXplode Your Coaching Business
eXplode Your Coaching Business is a unique and highly affordable training program allowing you to quickly grow your coaching, training or speaking business by providing you with the tools, and the on-going support to allow you to grow your business in an exponential way.
It offers the three core components that allow you to gain a return on investment within less than 7 days.
---------------------------------------
eXplode Your Coaching Business Live 2 day course
Based on our results driven approach and the lessons we have learnt for designing courses for industry leading organisations, we really wanted to give you a fully interactive two-day experience that gives you tools that you can implement instantly to start your six figures business and live the life of FREEDOM you truly want.
During the two days we will cover four key areas which will allow you to:
Getting

crystal clarity

on your TARGET AUDIENCE
so you can stop wasting time running around like a headless chicken.
Create your PERFECT SIGNATURE PRODUCT
so you can be confident to have the right offer that people will buy and will give them the results they want to achieve.
Create your PERFECT MARKETING PLAN
so you can get in front of the right people, in the right way, creating a solid base of fans raving about you and the work you do.
Create the PERFECT PITCH
so you can be sure that the next time you are on stage you will get a large percentage of the room to become your clients without being a manipulative douchebag.
The purpose of this event is to give you all the tools necessary allowing you to generate income immediately whilst remaining authentic.
The last time we ran this event, we ran it for one day instead of two yet our clients managed to make their first sales within few days of their attendance.
----------------------------------------------
One hour mentoring session
We really want you to get the results you are looking for and will give you one hour of our time for us to explore how you can monetise your business instantly, giving you clear call to actions.
During this one to one session, you will give us a clear question of one thing you are looking to improve within your business. We will then provide you with a clear call to action enabling you to get a quick result.
----------------------------------------------
3 Months Access to The GTeX Kickass Community
As I am sure you have seen throughout this page, community is a core value of ours. It is our biggest driver.
The GTeX community meets us on the second Thursday of every month.
This is a mastermind session where we facilitate group coaching, where you will work together with four other individuals to gain feedback in terms of how you will gain results. You will then hold each other accountable so you can feel supported as you achieve your goals.
We also encourage our community to collaborate together and we have averaged at least one community event per month. As a lot of our clients do their own events, we always support you as much as we can and allow free events that you run to be advertised through our meetups.
We love all the different individuals we work with, and it's a real pleasure to see so many people working together to achieve the results they are looking for.
There is an active facebook community, as well as WhatsApp groups. We also aim to get together as often as possible.
----------------------------------------------
Who this package is for:
The coaches, speakers or trainers that get the best results for us are those already inspired to take action. They have a lot of knowledge and have experienced their own transformation and are now looking to take their next step and grow their business.
This is for you:
If you love offering a huge amount of value to your clients

If you are ready to take your business seriously and create freedom in your life

If you enjoy being around like-minded people who want to support you where an environment is provided to encourage ongoing collaboration

If you believe you are ready to take action now


What people say:
"Before coming to Simone, I didn't have an active coaching business. After just one session, I had more clarity on my business niche, purpose and plans for my first seminar. I can't believe the level of value I received from working with GTeX and Simone. If you're not clear on your business purpose, your ideal market, or have any challenges in growing your coaching business, get in touch with Simone and Ben. You won't be disappointed."
Cj Sohal - Unwrap Your Success
"When I joined GTeX I have been attending many seminars and course. I knew I had prepared myself enough, and I was ready to launch my coaching business and change lives. Simone and GTeX helped me having the confidence, the structure and the strategies to start my business in the right direction. Thank you, Simone, for your ongoing support and encouragement."
Chetna Halai - Spiritual Coach
About Ben / Simone
Simone: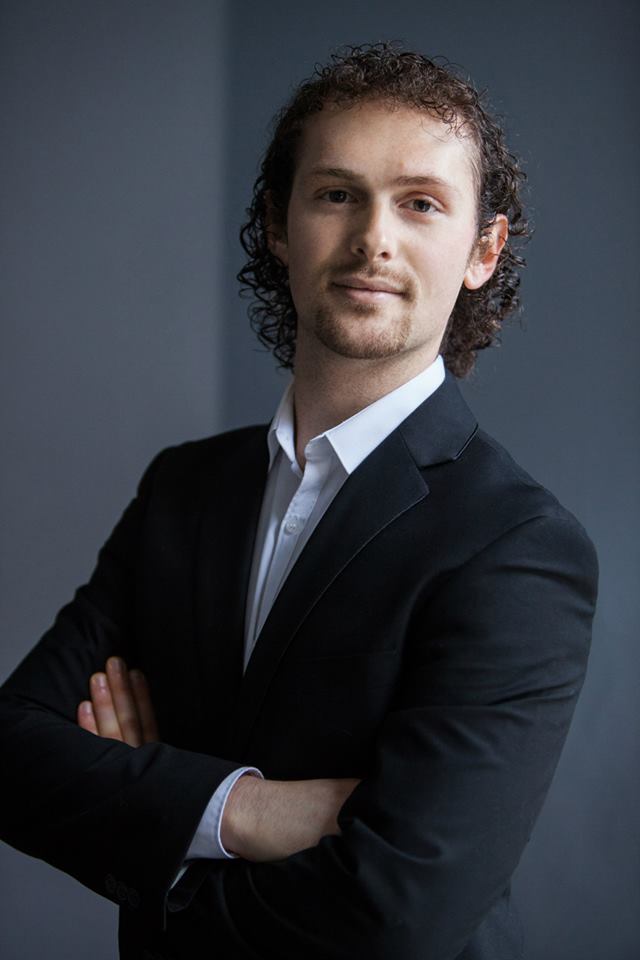 Simone Vincenzi is an award-winning author, speaker, entrepreneur and the co-founder of GTeX. Having begun his first business at the age of 22, Simone believes in making a difference to the world through the creation of positive and sustainable business ventures. As he gained more and more experience, he realised the importance of having a positive community around you, which has led to the creation of the GTeX community, where like-minded individuals support each other in achieving both their business and personal goals through events, mastermind groups and coaching programs.
Since founding GTeX, Simone has built a reputation for delivering exceptional value in personal development and business workshops internationally and has spoken in front of 4000 people in the last 12 months.
He is now the resident MC for the Fearless Speaking Academy, and has shared the stage with Les Brown, Clinton Swaine and Jamie Smart, as well as other leading world speakers.
He spends his time speaking on various stages, as well being the lead facilitator for the GTeX programs 'Live Your Purpose Live Your Life' and 'Live Your Business Live Your Life' as well as interviewing experts for his 'Explode Your Coaching Business' podcast. He also enjoys working with clients in a one to one capacity to support them go from 0 to 6 figures as quickly as possible.
Simone is also a passionate basketball player and is known for performing on his didgeridoo during speaking engagements.
Ben: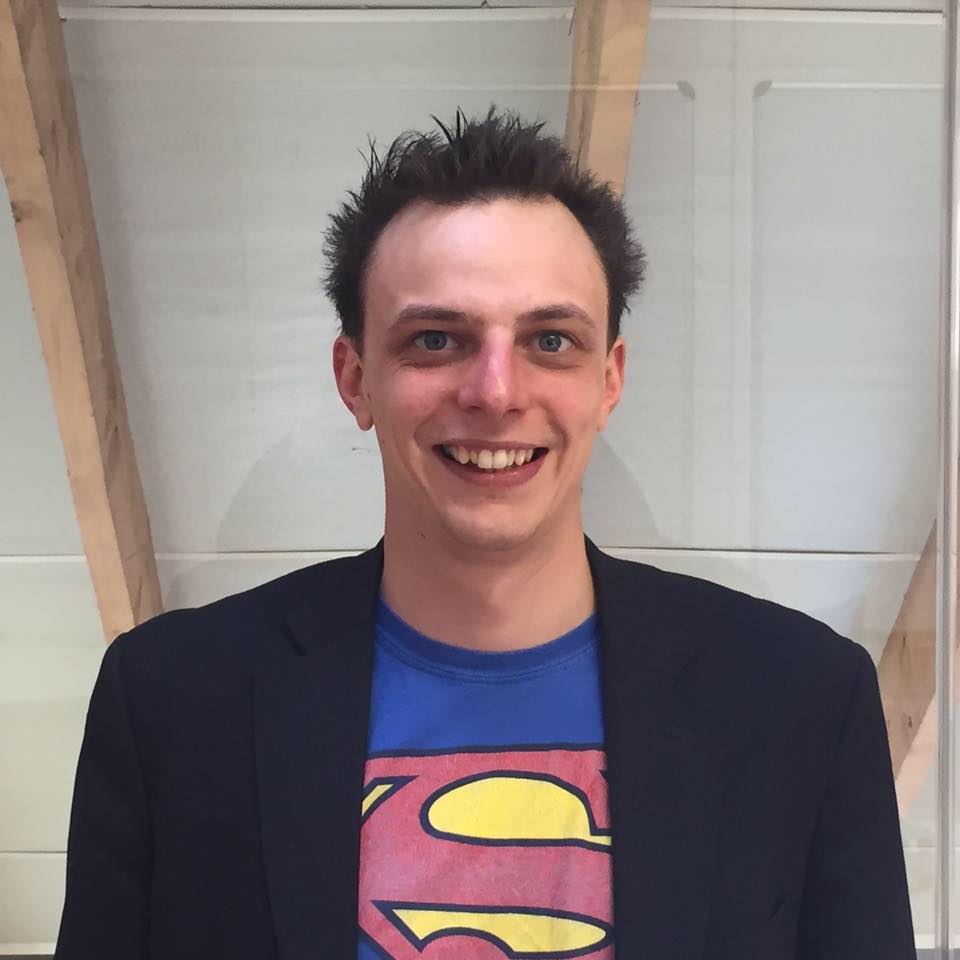 Ben Shorter is the other founder of GTeX, as well as corporate sales trainer to the recruitment industry.
Having started in the recruitment industry at a young age, Ben always had a hunger for success, as well as a deep understanding of customer service.
After a successful career as a recruitment consultant, Ben found that he really enjoyed training and developing other individuals which is what led him to start GTeX with Simone Vincenzi.
Over the last 2 years, Ben spent time working with the largest recruitment agency in the world, The Adecco Group, creating and developing their training portfolio. He was awarded for designing their 3-day residential course for new consultants, which trains 240 people per year. He was also recognised at board level for developing Adecco Live Training workshops, which generated in excess of £1,000,000 worth of new business and consulted frequently for the top performing team that generates in excess of £7,000,000 per year.
Ben is responsible for the GTeX business strategy and designs all of the products and programs. He is also launching the corporate side of GTeX and has already won numerous long term clients within the recruitment industry.
He is also a passionate Drum & Bass DJ, and run's monthly music events in London.
Next Steps:
If you think you will get value from this program, then sign up now as we are only selling 20 tickets before our price increase.
If you are not available for this event... don't despair. By joining this package will still allow you access to the future events.
If you are ready to take action and eXplode Your Coaching Business then make sure you get your ticket now.