Description
Brussels, 11th - 13th October 2016
Following three years of research and innovation, the MELODIES project will be holding a three-day conference, sharing some of the challenges of using Open Data in Europe - as well as the techniques and the consortium of 16 academic and industrial partners have developed to combat them.
The event is aimed at:
Data managers – who will learn more about handling Open Data and Linked Data in the environmental sector
Policymakers – who will learn about the positive impacts of Open Data on innovation in Europe and internationally.
Software developers and application builders – who will learn about new tools for storing, manipulating and visualizing geospatial Open Data and Linked Data.
Scientists – who will learn about the opportunities for collaboration that Linked Open Data provides.
Colocated event: The Exploiting Open Data conference immediately follows the 2nd Workshop on Big Data for Climate Action, Environment, Resource Efficiency and Raw Materials, which is at the same venue.
Exploiting Open Data Timetable
Download draft of full agenda here

Day 1



Liberating Open Data
(pm only)
Keynote speeches from industry experts which will address topics such as:
What are the benefits of opening up data?
What challenges are there to overcome?
What are the lessons learnt from the MELODIES project?
What's in the future for Open Data?
This is followed by a panel discussion and networking reception



Day 2



Open Data Services
(full day)
Examples of using European Open Data to generate services in both the commercial and academic world. The day will consist of presentations and demonstrations of applications, services, tools and platform developed in the MELODIES project which use open data in order to tackle environmental problems and drive business. The presentations will focus on the broader experiences of using open data to create services and there will also be lots of time for 1-on-1 discussions with the individual service creators.




Day 3



Open Data Tools
(full day)
An in-depth look at the cloud platform and some of the open-source tools developed in the MELODIES project for working with open and linked data, including talks and hands-on tutorials. These tools include software for converting geospatial data to Linked Open Data, serving data via standard web protocols (e.g. SPARQL), visualizing data and building interactive data-driven web sites.

---




Keynote Speakers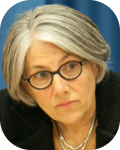 Secretariat Director of the intergovernmental Group on Earth Observations (GEO).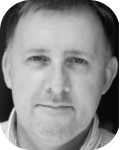 Geospatial Technologist of Google, co-chair of the W3C/OGC Spatial Data on the Web Working Group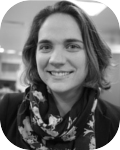 Deputy Head of Advisory, Open Data Institute (ODI)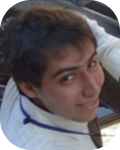 Open Call Manager, Open Data Incubator Europe (ODINE)
---