Description
On Thursday 25th January 2018, join Panasonic Ambassador and filmmaker Nick Driftwood at our store in Central London for a fascinating presentation focusing on the ground-breaking LUMIX GH5. Experience the exciting video features of the GH5 including tips and tricks, setup suggestions, and a question and answer session.
In addition to this, you can now be one of the first in the UK to get hands-on with the new LUMIX GH5s, which achieves the highest-ever sensitivity and best image quality in LUMIX history!
During this session, Nick will take you through slow motion & variable frame rates, aspect ratios & anamorphic lenses, multi camera audio synchro, filming in HDR using the Hybrid Log Gamma picture profile and many more of the GH5's superb functions.
In addition to this, we're delighted that technical experts from Atomos will be on-hand throughout the session. There will be a live demonstration with Atomos and their hard disk recorder monitors plus a chance for you to try out the Panasonic LUMIX GH5 under Nick's supervision.
Throughout the session, technical experts from Panasonic UK will also be on-hand to offer additional help and advice.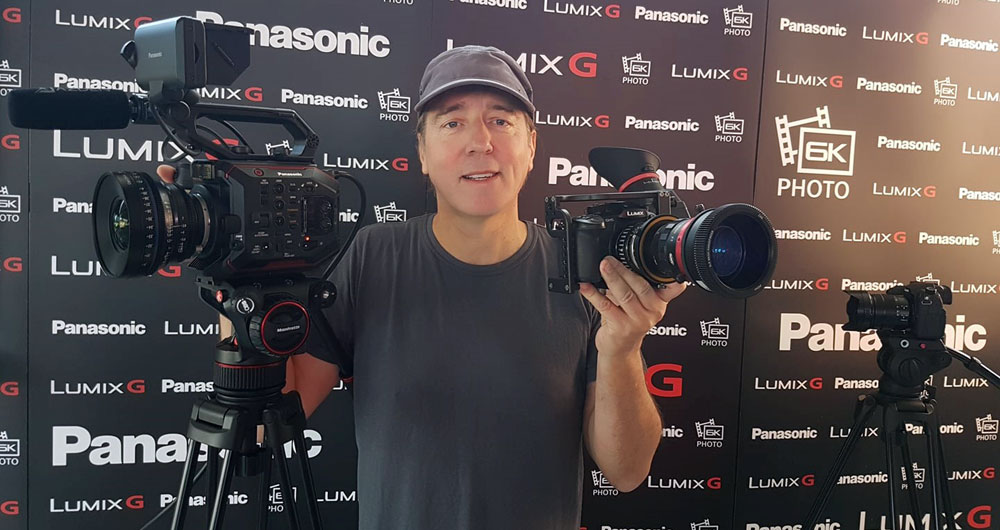 Who is Nick Driftwood?
Nick Driftwood is a broadcaster, filmmaker, actor, artist and technologist based in Brighton, England. In 2009 he switched from big cameras to the new DSLR & DSLM revolution.
In 2011, he developed some camera settings for the Lumix GH2 which were used in the BAFTA award winning cinematography documentary called 'The Great Zacuto Shootout'. Legendary director, Francis Ford Coppola, proclaimed the GH2 with Driftwood's Quantum 9B settings his favourite look in this empirical camera shootout. In the same year Driftwood (with musician Martyn Ware) won the John Connell Innovation Award for the documentary 'West Street Story' 2012; and later critical reviews for his art meets tech road movie 'ROAD' in 2015 and 2016.
Nick is passionate about how prosumer technology can be pushed to its limits to produce high quality film projects. Nick leads demonstrations, lectures and master-classes in the photo & film industry, and, in universities about how new tech can be incorporated into arts projects.
Nick is a keen admirer of the Lumix 'look' and is keen to show other camera aficionados the merits of Panasonic's interpretation of Micro Four Thirds technology – especially in their GH series of cameras.