Description
Come and meet 3 CEO'S entrepreneurs graduated from CentraleSupélec! Gain insights, Ask questions, Get answers, Connect yourself to this amazing Entrepreneurship ecosystem!
Bernard Bismuth and Michel Safars, HEC MBA Affiliate Professors, and Jean-François Gallouin, CentraleSupélec Affiliate Professor are organizing the 3rd edition of the HEC Paris/CentraleSupélec Joint Conferences in Entrepreneurship for their students of the two top-ranked "Grandes Ecoles" CentraleSupélec Engineering School and HEC Paris Business School.
The second conference will take place in HEC Paris campus on November 13th 2018, 6.30PM, amphitheatre Pierre Bellon.
Three iconic & inspiring CEO'S entrepreneurs graduated from CentraleSupélec will share experience, dreams, vision and tips with students from various and complementary background: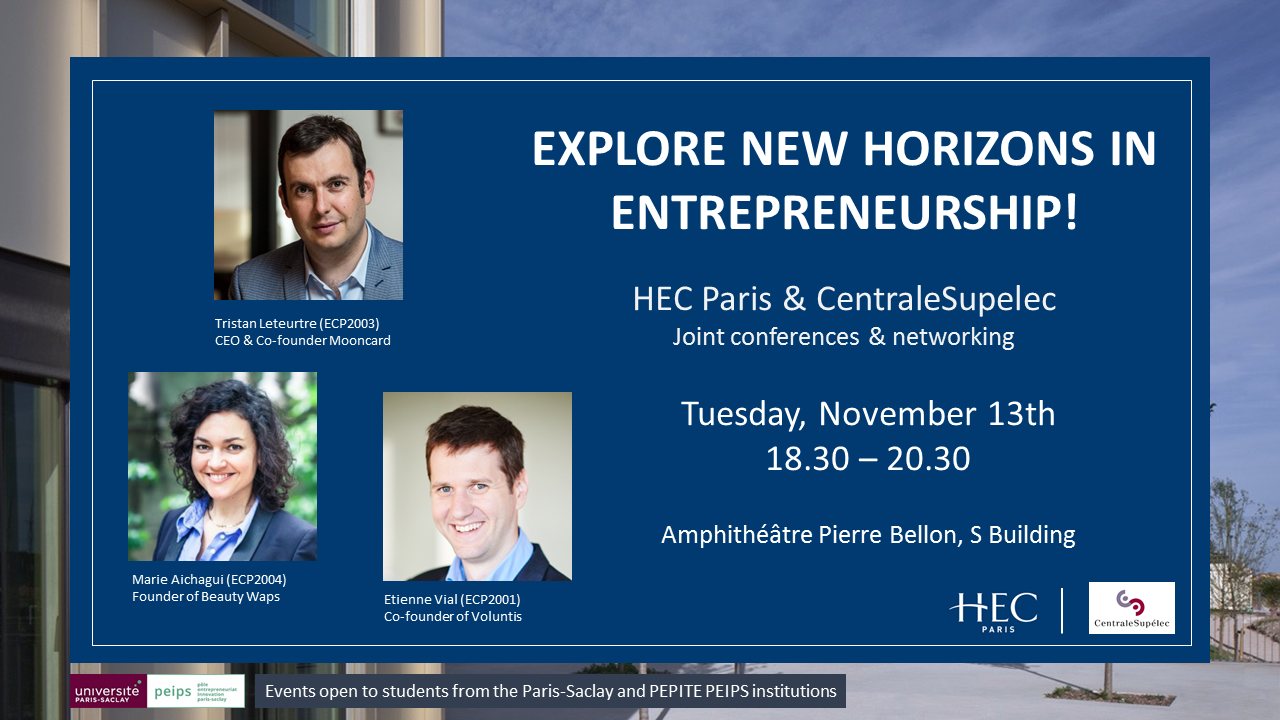 - Tristan Leteurtre (ECP2003), CEO & Co-founder Mooncard
- Etienne Vial (ECP2001), Vice President in charge of R&D & Co-founder of Voluntis
- Marie Aichagui (ECP2004), founder of Beauty Waps
The event will be followed by an informal cocktail with Entrepreneurs & students.
Register now!