Transnational Seminar for Development of Innovative Partnerships in the Blue Sector. Bringing together start-ups, SMEs, Investors, & more.
About this event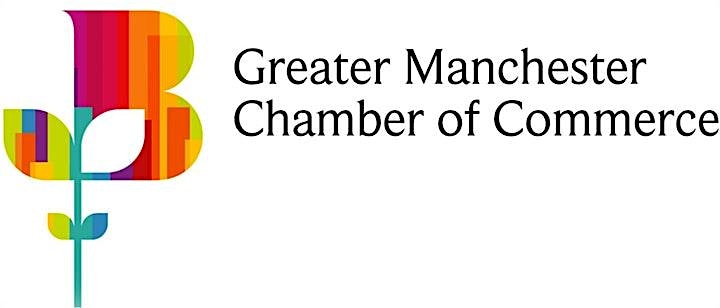 Since 2019, Greater Manchester Chamber of Commerce has been part of FANBEST. An EU funded project, aimed at promoting innovation and helping entrepreneurs, start-ups and businesses in the Blue Economy sector operating in sectors such as Biotechnology, the use of marine resources, aquaculture, renewable energy and coastal tourism, to access the right support and finance to grow and scale up.
Join the Greater Manchester Chamber of Commerce & FANBEST Partners in this free virtual seminar & B2B Event for an opportunity to learn the impact of FANBEST, get inspired and get the chance to network and create fruitful connections to help you grow and leverage opportunities in these sectors
Who is this event for?
Are you an entrepreneur with an innovative idea for a product or service in any of the above sectors?
Are you a start-up or business operating in these sectors looking to scale up, access support and/or secure investment?
An investor seeking innovative blue economy business opportunities or projects to support?; or
Are you a Business Support Organisation, Government Agency, University or incubator keen to meet and support start-ups, entrepreneurs or businesses in these sectors?
LEARN ABOUT FANBEST'S IMPACT
An opportunity to recap FANBEST's impact on helping promote innovation and helping entrepreneurs, start-ups and business access support and finance to scale up
HEAR FROM SUCCESS STORIES
Attendees will also hear from businesses who have already benefitted from FANBEST Support including, like a young British company; an exciting young business which is developing a revolutionary technology to harness the power of the tide, and recently raised approximately £2m in investment thanks to the help of the FANBEST project through which they were able to access free coaching support
UNCOVER INVESTMENT OPPORTUNITIES
Investors seeking innovative blue economy opportunities will have the chance to network with businesses developing ground-breaking innovations in the maritime sector.
SUPPORT FOR BUSINESSES AND INNOVATION IN THE BLUE ECONOMY
The Greater Manchester Chamber of Commerce is one of 12 partners across the European Atlantic Area working with FANBEST, a European-funded project designed to support businesses and innovation in the blue economy. This seminar forms part of the FANBEST project and will bring together key stakeholders in the sector across the UK, Spain, France, Portugal, and Ireland.
BOOK YOUR 'OPPORTUNITIES' 1-2-1
An opportunity to create meaningful connections. Prior to the seminar, delegates will be invited to book a 15 minute 1-2-1 with a wide range of stakeholders - Other businesses, entrepreneurs, business support organisations, investors and more.
Don't miss out, register now!
Browse the full agenda*
9:30 Welcome Remarks by Greater Manchester Chamber of Commerce
9:35 FANBEST - Fostering Innovation & growth by bringing together stakeholders in the Blue Economy sector
Speakers Marga Molina and Adrián Dios Vicente – Universidad de Santiago, Lead Partner
9:50 Success Stories
The Bioprana Blue project - Spain
Unmanned Survey Solutions (USS) - UK
10:20 Funding & Business Support updates by:
Inventya/Innovate UK EDGE Funding & support updates, Giulia Sirigu
Blue Economy Export Competition (FANBEST+), Susana Córdoba – Greater Manchester Chamber of Commerce
10:30 1-2-1 meetings
12:30 Lunch break
13:00 1-2-1 meetings
14:00 Closing
*Please note that the agenda may be subject to change without prior notice.
HOW MUCH DOES IT COST TO PARTICIPATE?
The seminar & B2B event is free to attend but registrations are required. This will take place via zoom and B2B platform. Delegates will receive confirmation via email.
If you would like to be involved or if you have any questions, please contact francesco.feraco@gmchamber.co.uk
Registration deadline: 24/03/2022