Description
Uncover the one hundred year history of the Commonwealth War Graves Commission (CWGC), understanding how it commemorates the 1.7 million men and women from around the world who fell during the First and Second World Wars, and how the archive records continue to play an active role in the work the Commission does today.
From the vision and determination of founder Sir Fabian Ware, whose intention was to commemorate casualties in perpetuity, the archive shows how this aspiration was transformed into reality.
This event at the CWGC's global headquarters in Maidenhead includes an archive exhibition, talks from CWGC staff, screening of some newly rediscovered archive film footage, and a sneak preview of the brand new CWGC archive catalogue.
Entry is free, and tea and coffee will be provided. Attendees are also advised that there will be no car parking available on site.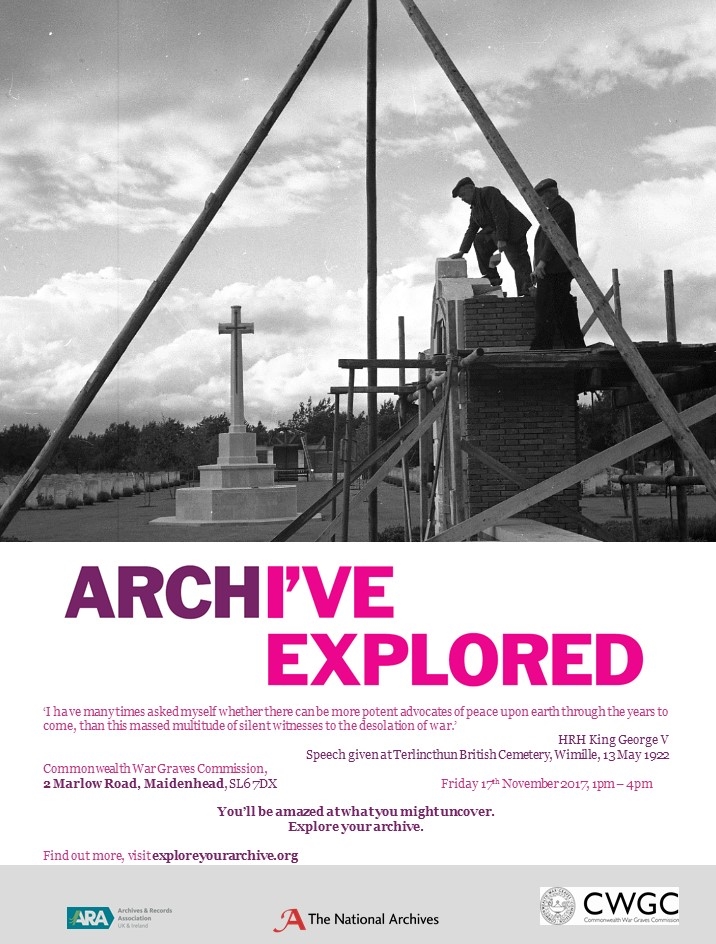 #CWGCarchive