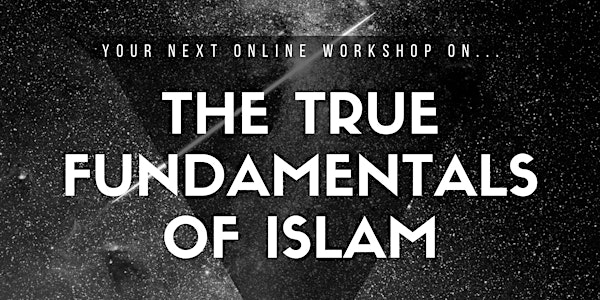 Multiple Dates
Explore the True Fundamentals of Islam
Sales Have Ended
Registrations are closed
Ticket sales have now ended for this session. Please check future dates or email atiquemiah2@gmail.com if want to specially book your organisation
Sales Have Ended
Registrations are closed
Ticket sales have now ended for this session. Please check future dates or email atiquemiah2@gmail.com if want to specially book your organisation
An online taster session for anyone who wants the basics on Islamic belief.
About this event
Have you ever wanted to find out more about Islam, but when you went online you were bombarded by information? Don't know where to start and have many unanswered questions about Islam. Why not ask a Muslim Chaplain?
Introduction of the speaker: My name is Atique Miah. I work as the Muslim Chaplain at University of Gloucestershire and Gloucestershire Hospitals NHS Foundation Trust. Now and again I get invited by community organisations with the objective of giving them a better idea of Muslim Life in the UK; and to explain the basics of Islamic Creed. You may already have a vague idea of Muslim Life, and probably seen Muslims in your community, but how much do you really know about them? Do you think there may be unconscious-bias in your workplace?
I have people asking me about Islam all the time and discussions typically feature:
Acts of Worship;
Fasting during Ramadan;
Festivals;
Cultural Differences;
and much more!
I have found that Muslims are often talked about, but not always heard from, so I am striving to change that by helping people break down barriers; combat negative stereotypes; and most importantly giving you an answer to your questions!
If you have colleagues within your organisation asking questions, and are searching for information about Islam, why not contact me see how I can help you? I will demonstrate Islam to you as a 'lived experience', including the practicalities of applying Islamic teachings in everyday life. I have delivered workshops and interactive presentations in schools, colleges and community organisations since 2005, and I can offer you something similar for your next Staff Development Event, Diversity Training or Team Away Day.
Who is this session for?:
This event is for you if you are a Muslim and want to explore your faith deep into the roots, or for non-Muslims that have questions about the Islamic Faith and want to explore reasons behind some of the practices. Your are all welcome. You might also be interested to join because you are a primary school Religious Education teacher and want to ground yourself in the basics before you tackle teaching the subject to your children. Or you are simply curious about Muslims and the way they sometimes lead their life. What drives Muslims to do the things they do? This forum is a safe space for you to ask anything, absolutely anything you want.
COST: So that everyone might experience this, we are experimenting with the idea of a "Pay What You Can" program. A donation of £20.00 is suggested , to enable the course to continue to be run for free, but £0 is a totally acceptable payment if you wish. There are costs associated with running this course and so every penny helps keep us going.
*Please note: despite this being a FREE event, there are costs involved in preparation and delivery. Therefore a nominal NON-ATTENDANCE fee will apply and delegates may be sent an invoice if they fail to turn up.
This does not reflect the true cost of the event. Please cancel via Eventbrite.
**The session is run via Zoom. Any Google Meet links will not work.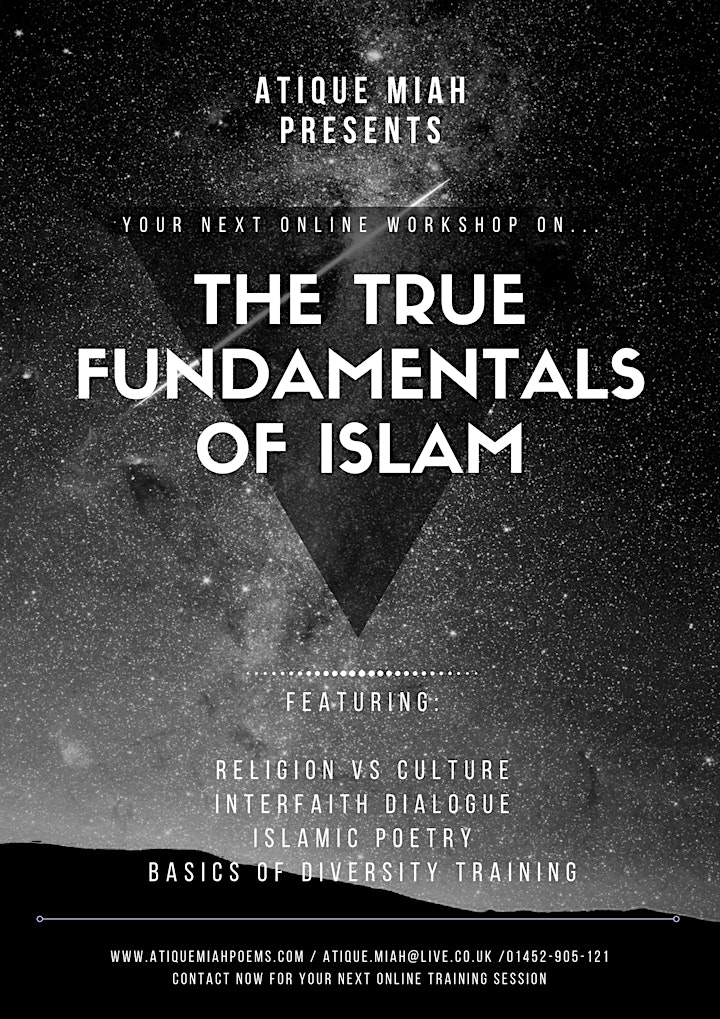 Organiser of Explore the True Fundamentals of Islam