Description
"Everyone knows what they do. We know how we do it. But few people know why they do it." Simon Sinek
This workshop was created to help you with your purpose – to understand your feelings, emotions and life events that led to it, put your why into action and then put the words around it.
Your why is your purpose, cause or belief. By understanding your own values and what drives you, you'll be able to clearly articulate it to others. And when you're able to do that, the rest falls into place.
It will help you more easily make decisions not only for your business but your personal life too. Others will be drawn to what you do – because you are at your natural best and that's contagious!
What will happen
To support the process, we will introduce the Ikigai model, a Japanese model to discover your 'way of being,' with live examples, including our Founder's life-changing experience of leading a global legal and media campaign for an asylum seeker which gathered 128,000 supporters and the attention of MPs and personalities such as Richard Branson.
You will get to make a start on your personal Ikigai model with direction from Anj. We combine this with groyp discussion - your peers on the workshop will act as neutral partners with a desire to help you but no vested interest that will cloud their objectivity.
After the workshop, you will receive a digital workbook to help you continue on your journey of exploration.
"When you know your 'why' then your 'what' has more impact, because you're working towards your purpose." Michael Jr.
Join us to explore your Ikigai!
P.S. We'd love you to stay behind to continue the conversation in the bar downstairs.
What others said
"Wow, Anj I have had some deep, deep breakthroughs in terms of what lights up my values and character strengths...highly recommend this Ikigai workshop."
"Anj, brilliant workshop today, reiterated where my calling is."
"I've had such an energising afternoon with lots to think about... I know today was the start of a new journey."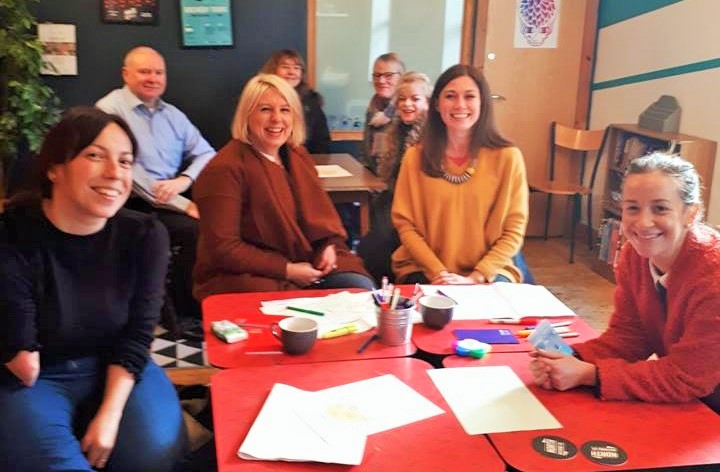 Accessibility and other considerations
We will create the conditions for a level of trust within the small group setting so that you are comfortable to open up. To that end, there are a few ground rules. These are:
Confidentiality.
That we reflect back observations and patterns but suspend judgement.
That we don't reveal anything we don't feel comfortable to.
That we are respectful at all times, even if we disagree.
The workshop venue is accessed via a flight of stairs and is therefore not accessible. Please let us know if you have mobility needs so that we can make alternative arrangements.