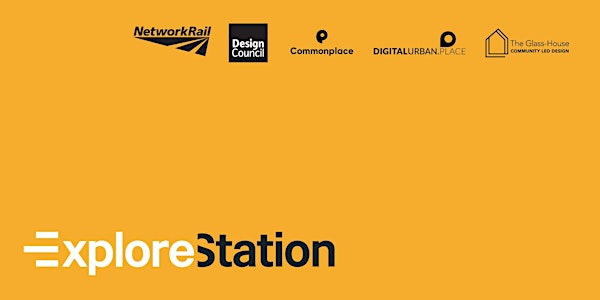 ExploreStation Brighton - share your ideas for a Great British Station
Location
Grand Parade Building, University of Brighton
Reception at the Grand Parade Building
58-67 Grand Parade
Brighton
BN2 0JY
United Kingdom
ExploreStation invites you to join our national conversation about the future of railway station design in the UK.
About this event
ExploreStation is a programme of online and face-to-face activities being organised by Design Council, The Glass-House Community Led Design, Digital Urban and Commonplace, to help engage the public in shaping the final stages of a new station design standard being developed by 7N Architects for Network Rail. This design responds to ThinkStation, a previous engagement programme created to inform a brief for a new approach to station design for small to medium-sized rail stations across the country.
The workshop will be a space to work with The Glass-House and other participants to explore the HUB proposals through a series of hands-on and creative design activities. These free workshops, led by The Glass-House, will create time and space to ask questions, share ideas, and feed into how future stations can better meet their community ambitions. The contributions of those taking part will inform the next stage of development of the HUB station and help ensure it will serve the diverse needs of the Great British public.
This is a free workshop, but places are limited. Please book your ticket to secure your place.
Dinner will be provided for participants, please let us know if you have any dietary requirements or accessibility needs when booking to ensure your needs are catered to.
Booking will close 1 week prior to the event, so please ensure you have reserved your place by booking a ticket by midday 18 May.