Description
Speaker : Dr. Peter Vickers, Associate Professor at Durham University discusses 'Which scientific ideas will last forever?'
Peter says 'There have always been scientific revolutions. Scientific ideas seem to come, and go. In the last 500 years there has been an extraordinary shift in scientific thinking, in every scientific field and in every respect imaginable. It seems to make good sense, therefore, to say that we should expect similar dramatic shifts in the next 500 years.
If we are aware of the history of science, how can we possibly suggest that our scientific ideas will last forever? How could that be reasonable?
There are those who wish to defend science by noting that we now have much better evidence for our theories than ever before. But sceptics (e.g. Brad Wray: Resisting Scientific Realism, 2018) stress that previous generations also had better evidence than ever before, and, in many cases their theories were ultimately rejected.
In this talk, I argue against the sceptics that we really can identify a range of scientific ideas that will last forever. In some cases we have crossed a threshold, such that the scientific ideas can now reasonably be called 'facts', not merely 'theories'. I argue that there are a great many examples where it is not naïve to suppose that we have reached 'the truth'. However, we must remain cautious concerning what we can claim to know when it comes to fundamental physics, where human concepts often cease to be applicable.'
Come along and find out more!
This event is the Gordon Brown Memorial Lecture hosted by the Explore Lifelong Learning programme in collaboration with the Centre for Humanities Engaging Science and Society [CHESS] at the University of Durham and the Lit & Phil. It is open to all and there is no charge for attendance.
Enjoyable learning in a friendly environment - improve your well-being and learn at the same time

Flexible - attend as much or as little as you like

Good value
Find out more about Explore by watching a short film introduced by our patron John Grundy: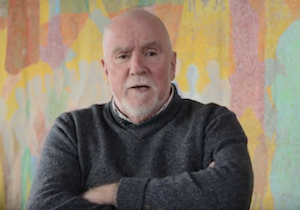 Click HERE to watch the film.
Our next FREE taster event will be on Tuesday 24th September 2019 - book your FREE ticket by clicking here
This event will be part of Festival of Learning's 'Have a go' month in September 2019.