A conversation with John Lodge & Hesham Abdalla, founders of Hexitime, a skill sharing platform built on the principles of time-banking.
About this Event
Part of Next Stage Radicals "Exploring Aloud" series.
Without structure we risk chaos but with it, we risk boxing ourselves into roles, perspectives and patterns of thinking, acting and interacting that fail to get the best out of us. While we all have skills, experiences and interests that far exceed the limits of our formal role and job description at work, it's normal that only a tiny portion of these are used. It's normal too that colleagues therefore set about solving problems that we've seen before or pay for outside expertise that are already present but not visible.
So...
How can we make this huge asset of hidden talent visible to all so that everyone can benefit?; and
How can we do this without undermining the necessary structures that shield us and our organisations from chaos?
During this webinar we will be exploring these issues through the experiences of John Lodge (Head of Quality Improvement for the London region of NHS England and Improvement) and Hesham Abdalla (Quality Improvement lead at Walsall Healthcare NHS Trust and a Consultant Paediatrician).
Together John and Hesham set up Hexitime - an innovative skills sharing platform based on the principles of time-banking. Their story and experiences are a powerful insight into what works and what doesn't, and how making the most of collective networks of skills and experiences requires a combination of social solutions (e.g. communities of practice) and technical solutions (e.g. digitally enabled platforms).
These experiences also reveal how, through Hexitime, people who have exchanged their time and skills (e.g. across boundaries of role, profession, department, organisation and geography) have discovered and enabled new perspectives on old problems. It turns out that freeing ourselves from role-shaped boxes can free our and other's thinking too; helping to frame things more sytemically, and fuelling collaboration.
(NB As further fuel to collabration, Hexitime offers anyone who joins the platform 2 free credits to get started - a fiscal stimulus to the time-bank and a great way to explore what's on offer).
This webinar will be a golden opportunity to "Explore Aloud" with John and Hesham and to discover new opportunities to make your skills count.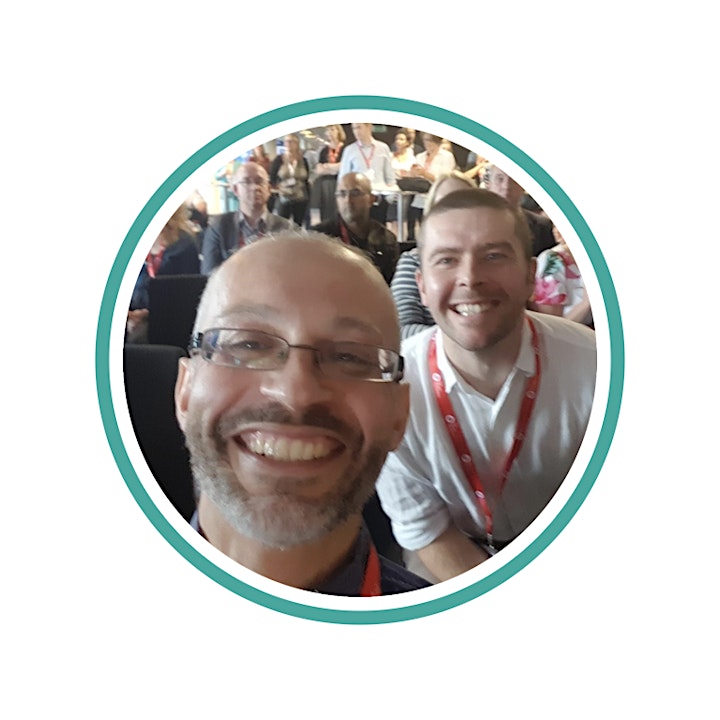 More about John Lodge and Hesham Abdalla...
Who are you?
We are NHS Quality Improvement leads and we worked together to create the platform 'Hexitime.com', the UK's first national skill exchange and time-bank for improving health and social care. In our day jobs, John is the Head of Quality Improvement for the London region of NHS England and Improvement, and Hesham is the Quality Improvement lead at Walsall Healthcare NHS Trust, and a Consultant Paediatrician.  
What really matters to you?
We started working together out of a joint passion for improving health and social care through a sense of community, tapping into people's fantastic skills and ideas, and exploring the huge potential power of connecting people who understand and magnify the value of giving.
What makes you a radical?
We created an improvement time-banking platform where everybody is treated equally. Literally everybody's hour given or taken is worth the same. We wanted to create an improvement community where your job title, organisation or pay grade was largely irrelevant. This encourages cross organisational and professional collaboration, patient participation and opens a world of passionate improvers offering their skills for free to people who may not have large networks, years of experience, or a well resourced organisation to support their ideas.
What made you a radical; what got you started down this path?
John: I could see lots of fantastic NHS folk with skills and ideas laying dormant because they were confined by the job description of their salaried role. Equally, I could see lots of brilliant ideas that never got off the ground because staff were very busy delivering services. I wanted to explore the potential of connecting these two. 
Hesham: I was frustrated by how difficult it was to move resources, including knowledge and experience to where it was needed in healthcare improvement. I also saw colleagues working on problems that had already been solved elsewhere.  As I had seen time-banking transform a local community I wondered if the same principles and benefits could be explored across our healthcare improvement community in the NHS.
What one radical idea or action would you like the world to embrace?
Think about a skill you have where you could offer an hour of your time to help somebody develop an idea or progress a piece of improvement work. You may be an accountant who understands a business case, or an administrator who understands how to run complex co-design workshops as a Zoom call. Now imagine if everybody with a stake in health and social care did the same, and they were all offering these expertise for free. Imagine the diversity and depth of expertise that could be out there to support these ideas. You can do just this and search for such skills on Hexitime.com. You can even make a request yourself for a particular skillset you need to get your improvement work to the next stage.
How can people find out more?
Join us on Hexitime.com and follow us on twitter @Hexitime. You can join the platform for free and start offering or requesting improvement skills immediately. The video tutorials on our help page can get you started with a profile and navigation of Hexitime: https://hexitime.com/help.