Alex Papworth leads an adventure through big business and back to nature as an organising principle for better work and a better world.
About this Event
Part of Next Stage Radicals "Exploring Aloud" series.
As a one-time business architect in one of the world's largest institutions (Lloyds Banking Group), Alex Papworth knows how big business works. He's seen it from the inside. He's also seen where it doesn't always work so well; for the people in it, those affected by it and for the world around it.
This has led Alex to consider the interplay between the world of work and the world of nature; drawing him towards the (perhaps radical) conclusion that nature provides the ideal organising principles and the operating model for better ways to work... and that these are more-or-less opposite to the ones that govern most of our normal practice.
This webinar is a golden opportunity to "Explore Aloud" with Alex about his work and about how nature can lead us back to nature to create ways of organising together in greater harmony.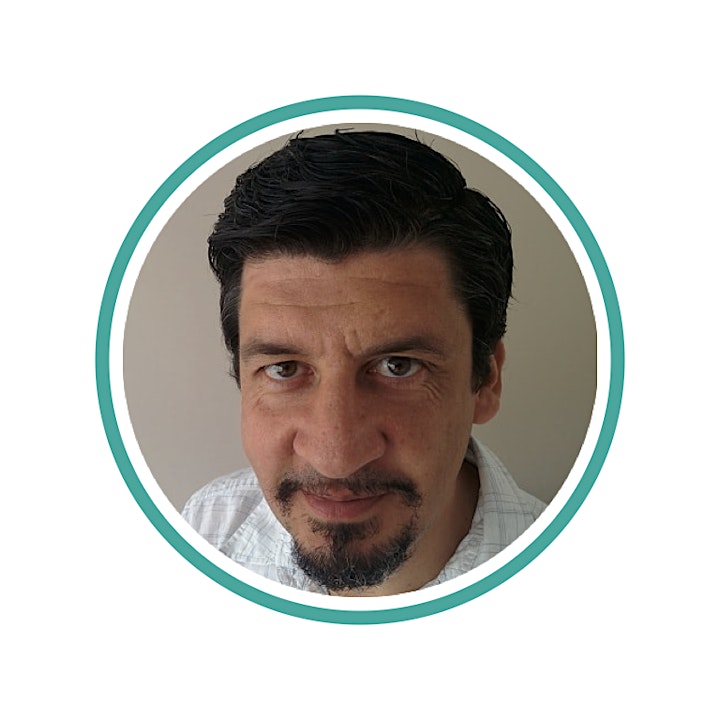 More about Alex Papworth...
Who are you?
I'm Alex Papworth. I  live in North London with my wife, my 17 y/o daughter and my father in law. 
Until recently, I worked at Lloyds Banking Group as part of large transformation programme, which I described as org. light and human focused. That's only been one part of my life though. A good and growing amount of the rest of my time has been channelled into my local community where, for example, I'm working with Edible London - a community interest company that works to address food poverty. Like other complex social issues, this involves connecting communities, building resilience, helping with issues affecting mental health and so much more than 'just' dealing with access to food.
Over the past few years my life has been growing in a new direction that feels more in 'my nature'. I've moved away from my traditional work as a business analyst into something that feels more like being an 'adventurer' in understanding how the world works (and how it could work better) and a coach. I'm exploring how a greater connection to nature and natural processes can be regenerative for people and our planet. Amongst other things, this has led me to be an active participant in the Extinction Rebellion movement. Besides feeling purposeful and important, this has been a huge source of personal learning and growth.
I am also learning a coaching method based on the effect that spending time in and reflecting on nature has on our own growth and transformation.
What really matters to you?
I've always been driven by a desire to understand things on a quite deep level; to get to the root of them and to find the connections that cut across. That's led me into a pattern of getting deeply immersed in things and yet finding it easy to move on from them when a connection I've spotted feels like a fruitful new path for adventuring on. So I guess what matters to me is to not be locked into the last thing I learned and to keep on finding out, however…
It also matters to me that my learning and my life have a positive impact; particularly a positive social impact. I want my adventuring to help solve - or help to illuminate - important issues; to move them forward. My ultimate 'what matters' is therefore probably something like, "Being free to keep going to where I can make my best contribution… and being free to keep being myself en route".
I am playing around with terms like network weaver and also mycelium from the natural world which evoke the idea of seeking nutrients and passing them where they are needed. This contribution is often barely visible but is well received by those who 'receive the nutrients' whether that is a person with a missing skillset or simply identifying the existence of a need in the first place.
What makes you a radical? 
I looked up the etymology of the word 'radical' and was pleased to discover that it is about 'going to the root'; understanding why we turned left when we could have turned right; getting to first principles and realising that fundamentally new paths are available to us… and perhaps always have been. This really speaks to my underlying drive to keep adventuring and following the connections. This is therefore one answer to the question, "what makes me a radical?". I like to get to the root of things and see the paths not taken then I like to adventure down them and see where they can lead.
A second answer is more about one of those paths…
Over the last year or two, I've been doing a lot of reading and research around the climate crisis. Not whether it exists - I think it's obvious that it does - but why it exists and what led us here. In particular, I've been interested in what the underlying thinking has been that got us to this point, not just the chronology of events and actions. One of my favourite discoveries from this has been Charles Eisenstein's book "The More Beautiful World Our Hearts Know is Possible". It really got me seeing how radical and transformational it is to truly recognise that we - humans - are not separate from nature. In past times that thought was radical for religious reasons and now it probably feels quite prosaic but the radical bit comes when we really internalise the thought - when we confront what it could mean for us and for our institutions as a principle for action. For example, how different might our decisions be - as individuals, families, communities, businesses, nations and beyond - if we treated it as an essential and obvious truth the we shouldn't fear, fight or try to control nature (including our own nature) and should instead work in harmony with it. In other words, what could it look like if, when we conceive our goals, we conceive them as being a goal common with each other, with nature and with the world? 
I think there are easy to reach for examples everywhere of how this would radically change our world and our actions. In my 'day job', in the world of work, it would mean recognising that the fundamental logic of most institutions - the machine metaphor, which sees people as cogs in the organisational machine - is incoherent because it is unnatural, or perhaps anti-natural. So while loads of organisations nowadays recognise the benefits of people who know how to 'bring their whole self to work', it's this thought - that we need to harmonise with nature - that would make it possible. It's hard to be anything but a cog when organisations continue to behave as machines.
What made you a radical; what got you started down this path?
It's in my nature to be radical in the 'root of things' sense but my sense of dissatisfaction with the status quo of 'how things work' really found focus about 10 years ago. Until then, I'd seen the tension between 'the natural' and 'the institutional' - or between individual freedom and institutional control - as being an inevitable trade-off, and probably necessary in the name of organisational effectiveness. For me, freedom at that time meant earning enough money to not be trapped in any organisational machine. I then discovered the world of systems thinking, and started using it in my work at Lloyds. For the first time in my memory, I was able to get excited about the work I was doing. In fact, I found myself using the words "excited" and "inspired" when I described what I was doing to people and it really struck me as remarkable that I'd never been able to say this about my work before. Doing what I do, I followed the path of adventure to see where it would lead, chasing back the roots until I really started to confront the thought that the trade-offs I'd seen as inevitable and necessary were really choices, and probably bad ones too. Where I'd thought organisational effectiveness relied on sacrificing freedoms and being a good little cog in a big bad machine - I now could see quite clearly that the opposite is true and that, in the end, there is no real or sustainable effectiveness to working in ways that traduce our nature or that bend us out of shape. Unfortunately this is an expression of power or control that appears to be for the purpose of endless financial growth both for individual corporations and the world economy as a whole. This is one of the design principles that shapes our world and it has had some appalling results.
What one radical idea or action would you like the world to embrace?
I'd start with "Be Kind". This means to yourself and others. It means to the planet too. 
I think it starts with being kind to yourself though. Don't judge yourself and don't put yourself in a box. Don't imagine yourself into the boxes that others may have created for you either. That's just you putting yourself in a box and saying someone else did it.
If you need practice on how to do that - we probably all do - then get that practice by trying not to judge others or put them in boxes either. You don't have to like everyone or accept, believe or agree with everything others have to say. You can just focus on hearing them and understanding them, not judging them. And the more you hear the more you'll learn, and the more you learn the more you'll understand, and the more you understand the better equipped you'll be to live skilfully in the world without having to fight with it (or others) or control it (or others). 
I'm going to give a second bit of advice too, linked to the first. If you feel you're failing at this then don't. That's lapsing into judging yourself. It's not kind to yourself. Don't worry about failing, just keep trying!