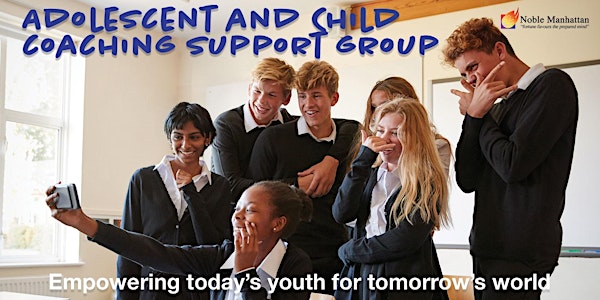 Exploring and supporting the benefits of Adolescent and Child Coaching.
Our inaugural and inspirational guest speaker is Dido Balla, Director of Educational Innovation and Partnerships @ MindUp .
About this event
On Wed 12 January 2022 we will be hosting the first of our monthly Zoom meetings starting at 1800 (UK). These meetings will be run along the lines of the Noble Manhattan Coaching Support Groups and will comprise speakers, question time and discussion. There will also be a chance to meet other interested people. Just click on the 'Select a Date' box above to register for your attendance details. More information will be posted here regularly.
Our coaching support groups are very popular internationally but this is the first that will concentrate on a specific and wholly important area of coaching. Perhaps this is a world 'First' too!
Please ask questions if you are curious, let's use this group to support each other.
Please share and invite others to join this group. Anyone interested in adolescent and child coaching is most welcome including parents, teachers, councellers, youth workers etc. You don't have to be a coach to join! Nor do you have to be part of the Noble Manhattan 'family'!
Our guest speaker this month is DidoBalla whose workshops have been called "life changing" by students and parents alike, and many education professionals have referred to it as "the best personal development session" in their careers.