Event Information
Refund Policy
Refunds up to 7 days before event
Eventbrite's fee is nonrefundable.
About this Event
We are keeping a close eye on all updates in relation to COVID-19. Our November events are now online, and include the same opportunities to network, take part in live discussion and the option to do a 60 second pitch!
Energy storage is an essential supporting technology for the viability of the uptake of renewable energy. To avert the expansion of non-renewable electricity, the next essential step is reliable storage.
Come along to this lunchtime event to explore energy storage and find out how your business could benefit.
The Future Economy Network are happy to announce Network members TLT LLP are kindly sponsoring this event.
We will welcome speakers from TLT LLP, Gravitricity and Naked Solar.
This event is part of The Future Economy Network's November Energy series. Each event is still a standalone event and you can attend as many or as little as you are able to.
Innovations in Renewable Energy Supply (Energy Series Part 1)
Community Energy and Business (Energy Series Part 2)
EV's: The Road to a Cleaner Future (Energy Series Part 3 )
Exploring Energy Storage (Energy Series Part 4)
Maria Connolly, Partner and Head of Clean Energy & Real Estate at TLT LLP will be speaking on "Battery storage – unlocking potential from multi-technology projects in a subsidy-free world"
Unlocking potential from multi-technology projects in a subsidy-free world is a key piece of the puzzle in terms of using renewable technologies to achieve net zero. This session will providing an overview of the lessons learned in developing multi-technology projects and helping the audience to understand the inherent legal and commercial challenges and how to overcome them.
Tony Sampson, Managing Director, Naked Solar
With Storage being the buzz-word to make renewables a complete energy solution, Tony will share the technical knowledge of various solutions, arming you with the knowledge needed to make your own assessment of battery storage. Helping you know if energy storage could be beneficial.
Ruth Apps, Business Development Manager, Gravitricity
"Looking beyond renewables, the value+ of energy storage"
In site terms, it is often not just about unlocking the renewable potential. Once a decision on energy storage has been reached, a key part of the attraction is the value plus different solutions can offer. These can be a variety of reasons, such as ancillary services, ESG credentials, safety concerns, or the social aspects energy storage can provide. This session will look at the various stakeholders' Gravitricity's unique system has attracted, and what issues they're keen to address.
Agenda
12:00 - 12:10 Registration
12:10 - 12:25 Facilitated Networking
12:25 - 12:35 - Introduction from The Future Economy Network
12:35 - 12:50 – Maria Connolly, TLT LLP
12:50 - 13:00 - Questions for Maria
13:00 - 13:15 - Tony Sampson, Naked Solar
13:15 - 13:25 - Questions for Tony
13:25 - 13:40 – Ruth Apps, Gravitricity
13:40 - 13:50 - Questions for Ruth
13:50 - 14:00 - Group Q&A if needed
14:00 - 14:05 - 60 Second Pitches
14:05 - 14:10 - Close
14:10 - 14:20 - Optional Facilitated Networking Group 1
14:20 - 14:30 - Optional Facilitated Networking Group 2
Meet The Speakers!
Maria Connolly, Partner and Head of Clean Energy & Real Estate at TLT LLP
Maria has devoted her 20+ year career to the clean energy sector, acting on several hundred wind, solar, biomass, hydro, EV and energy storage projects. Maria advises on a wide spectrum of property matters including acquisitions of existing renewable energy projects, drafting bespoke documentation, negotiation of exclusivity agreements, option agreements and leases and undertaking full due diligence.
Notably she has spearheaded TLT's "first-of-a-kind" strategy, which aims to drive transition to an improved energy system by broadening the availability and accessibility of contributing technologies.
Maria is an inaugural member of the Regen EWiRE group, leads the firms' membership of Aldersgate Group, is on the EV World Congress 2020 Advisory Board, and has been appointed to the City of London Law Society Energy Committee.
Tony Sampson, Managing Director, Naked Solar
Surviving the 'Solarcoaster' by focusing the Naked team on providing customers with a fully informed choice and quality service, Tony's passion is to see renewables grow through education to ensure wider understanding of the benefits and how to avoid the pitfalls equally well.
Having led Naked Solar to win a plethora of local, regional and national awards, Tony has achieved both industry and wider business recognition. Sitting on several Solar Trade Association working Groups shows Tony's commitment to ensuring the industry moves forward together.
Ruth Apps, Business Development Manager, Gravitricity
Gravitricity is a start-up based in Edinburgh, Scotland, developing fast, versatile, long-life mechanical energy storage solution. Ruth has been at Gravitricity since late 2019, where she is responsible for commercial development, developing potential partnerships to help Gravitricity grow. Before Gravitricity, she worked within SHE Transmission, working within their HVDC Innovation Centre and on regulatory incentives under RIIO-T1.
TLT's full service clean energy team operates across England & Wales, Scotland and Northern Ireland. The team regularly advises on "first of a kind" projects including subsidy-free, multi-technology, energy storage, electric vehicle charging infrastructure and clean tech, and has continued to grow in the last year – appointing Michael Spence as real estate partner.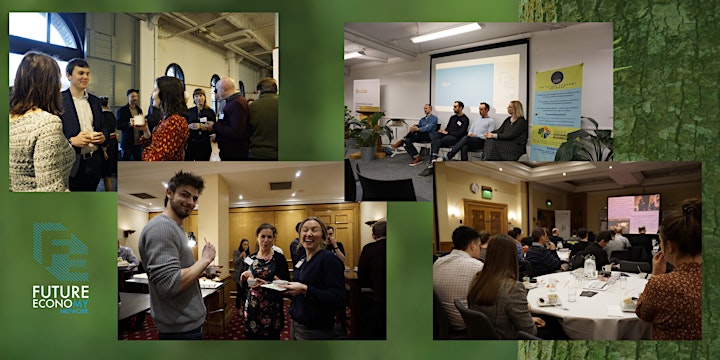 If you would like to join the Network please get in touch via: info@TheFutureEconomyGroup.co.uk
Follow us on Facebook, Twitter & Instagram
Sign up to our newsletter HERE
Event videos will be available on demand here, however these will not include live opportunities or networking.
We will share your Name, Job Title & Company with the other delegates & speakers to this event only. If you don't want this information to be shared please let us know when you have purchased your ticket.
We take photos at our events for marketing purposes, if you don't want your picture taken please let us know in advance.
We record our events for marketing purposes, if you do not want to be in the recording please let us know in advance.
We have included a mandatory £1 carbon offsetting fee to all event tickets in our commitment to being carbon neutral in our operations. You can find out about our chosen charity here.
If you require a complimentary carers ticket, please email events@thefutureeconomygroup.co.uk at least one week in advance and we will be happy to support you.
#wegrowthhub #business #seminar #sustainable #sme #bristol #businesswithpurpose #climateemergency #betterbusiness #climatechange #community #communityenergy #decentralisedenergy #renewableenergy #communityfunding #societalvalue
Date and Time
Location
Refund Policy
Refunds up to 7 days before event
Eventbrite's fee is nonrefundable.