Exploring the Environment Through Literature, in Scotland and Québec: Kathleen Jamie and Joséphine Bacon in Conversation
About this event
Scotland's Makar Kathleen Jamie is joined by Innu writer Joséphine Bacon for readings of their own works followed by a discussion and Q&A facilitated by Dr Pauline Mackay, Associate Director of Robert Burns Studies at the University of Glasgow. In a week where Scotland and the world celebrate Robert Burns' poetry, join us to hear from two internationally acclaimed poets from Scotland and Québec, who share Burns' strong appreciation for nature. Kathleen Jamie and Joséphine Bacon will explore the relationship between literature and the natural environment, share their own personal connections to nature and how environmental writing not only inspires readers to take individual action, but can also be a healing and spiritual foundation for communal collaboration.
Exploring Environment through Literature: Kathleen Jamie & Joséphine Bacon is presented by Cove Park in partnership with the Québec Government Office in London and Scottish Affairs for Canada, with the support of British Council and the collaboration of Scottish Poetry Library.
The free event takes place on Zoom on Thursday, 27 January at 18.00 GMT/13.00 EST and will last approximately one hour. Simultaneous live translation will be available in both French and English audio channels. A recorded version with subtitles in both French and English will be available from 3 February 2022 on Cove Park's YouTube channel and partners' websites.
The link to view this event will be sent via email from Eventbrite once registered.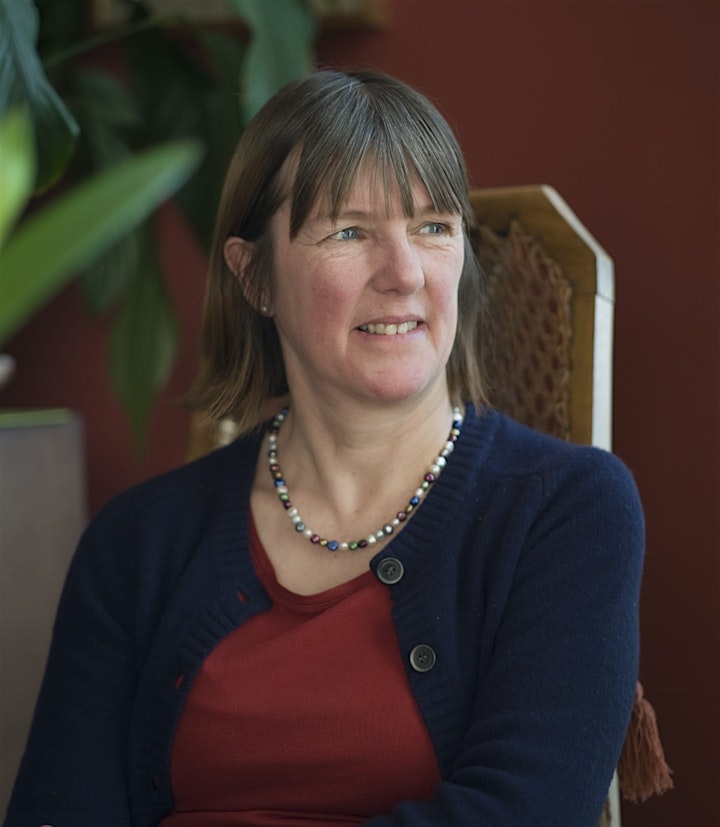 Kathleen Jamie is a poet, essayist, and editor. In August 2021, Jamie was appointed the Makar or National Poet for Scotland for a three year term. Raised in Currie, near Edinburgh, she studied philosophy at the University of Edinburgh, publishing her first poems as an undergraduate. Her writing is rooted in Scottish landscape and culture, and ranges through travel, women's issues, archaeology and visual art. She writes in English and occasionally in Scots.
Jamie's collections include Black Spiders (1982) and The Queen of Sheba (1995). Her 2004 collection The Tree House revealed an increasing interest in the natural world, and won the Forward Poetry Prize and the Scottish Book of the Year Award. The Overhaul won the 2012 Costa poetry award. In 2014, Jamie set herself the task of writing one poem per week. The resulting poems were collected in The Bonniest Companie, winning 2016 Saltire Society Book of the Year award. Her Selected Poems were published in 2018. The poem 'Here Lies Our Land' by Jamie is inscribed on the national monument at Bannockburn.
For the last decade Jamie has also written non-fiction. Her collections of essays Findings, Sightlines and Surfacing are widely regarded as influential works of nature and landscape writing. The latter was a co-winner of the Highland Book Prize in 2020. On publication in the United States, Sightlines won the John Burroughs Medal and the Orion Book Award. Jamie writes occasional essays and reviews for the London Review of Books and The Guardian. As an editor, Jamie has edited the first collection of Scottish nature writing Antlers of Water (2020), a selection of George Mackay Brown's poetry Carve the Runes (2021) and, with Don Paterson and Peter Mackay, she has edited a new Golden Treasury of Scottish Verse (September 2021).
Photo by Robin Gillanders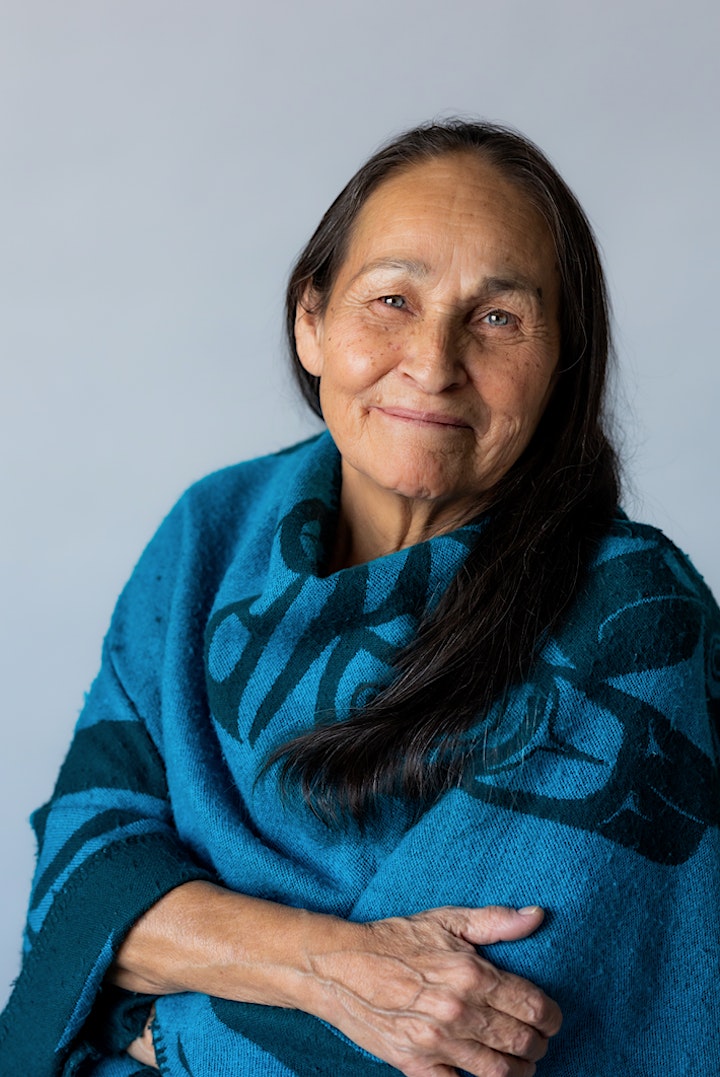 Poet, director, documentarist, lyricist, translator, storyteller and Innu-Aimun educator, Joséphine Bacon is Innu and originates from Pessamit. She is one of Québec's seminal writers, has achieved global recognition, and is a great ambassador, both in Québec and internationally, for the culture of First Nations. Joséphine, who is strongly engaged with First Nations' literary and artistic scenes, inspires young generations to be proud of their First Nations' identities and to defend their languages and cultures.
Joséphine has been a Translator-interpreter of Innu-Aimun (the Innu language) for 40 years and has dedicated her life to the collection, preservation, and dissemination of the knowledge of elders. Her writing runs through the miles of stories from ancestors, whom she served as interpreter, that are recorded in her memory. By enriching literary works written in Innu and transposed in French, Joséphine is both writing a new page in the history of Québec poetry and contributing to the preservation of the Innu language. In December 2021, Joséphine Bacon was named Chevalier des Arts et des Lettres de France.
Her most recent publications, all published by Mémoire d'encrier, are Bâtons à messages – Tshissinuatshitakana (2009), Prix des lecteurs du Marché de la poésie de Montréal in 2010; Nous sommes tous des sauvages (2011) co-written with José Acquelin; Un thé das la toundra – Nipishapui nete mushuat (2013), Prix du gouverneur general and Grand prix du livre de Montréal finalist in 2014; Uiesh quelque part (2018), Prix des Libraires du Québec in 2019 (poetry category), Indigenous Voices Awards Prize in 2019, Prix littéraire des enseignants de français in 2019 (poetry category); Nin auass – Moi l'enfant, poetry anthology collected by Joséphine Bacon and poet Laure Morali. Over the course of four years, Bacon and Morali travelled to the ten Innu communities in Québec and met over one thousand children and young people whom they accompanied in their writing.
Photo by Mélanie Crête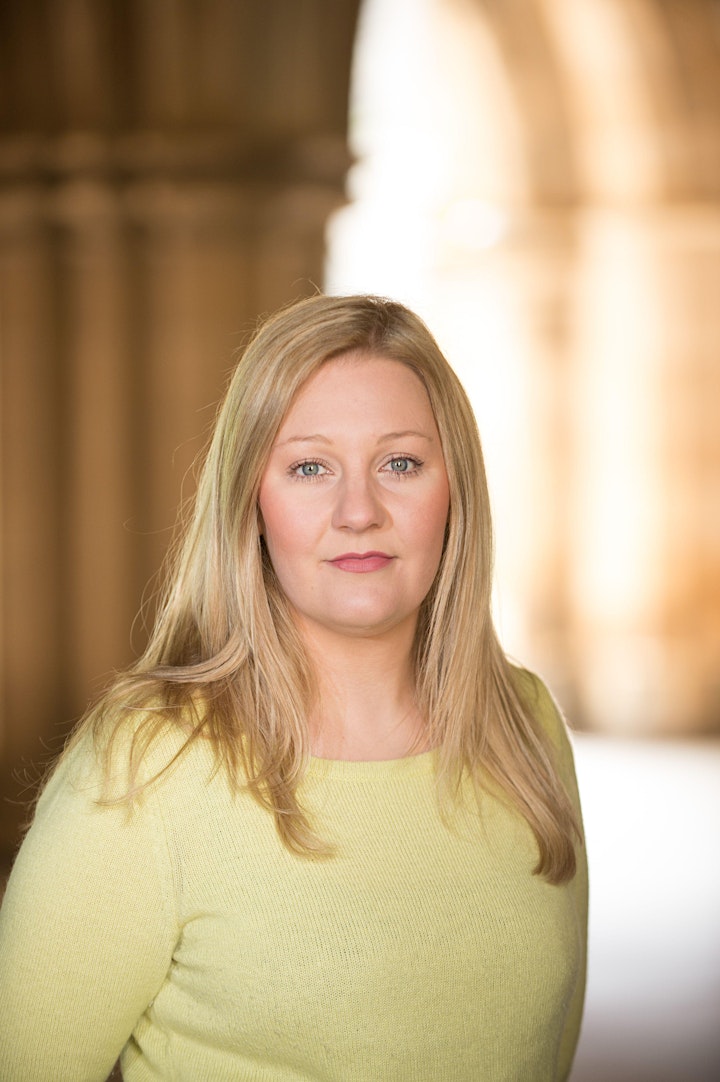 Dr Pauline Mackay is Lecturer in Robert Burns Studies and Head of Subject for Scottish Literature at the University of Glasgow. Pauline is the author of Burns for Every Day of the Year (2021). She has published widely in Burns studies and has carried out research at major Burns collections in the UK and abroad. Pauline is the Chair of Burns Scotland (the National Burns Collection), and regularly works with national and international media, and Scotland's Winter Festivals, to further knowledge of Burns: his life, works and legacy.