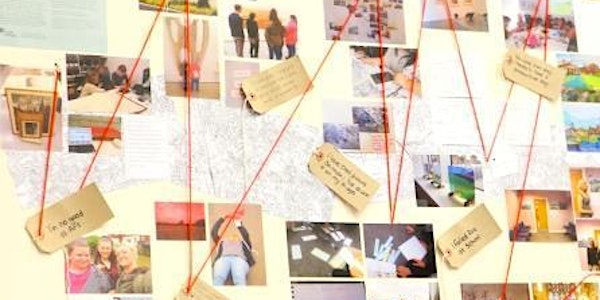 Exploring issues of Trust and Mistrust: Ethics in Participatory Research, D...
Event Information
Location
Lindisfarne Centre
St. Aidan's College
University of Durham
Durham
DH1 3LJ
United Kingdom
Description
Aim:
To centre the significance of 'trust' and 'mistrust' in participatory practices, public engagement and other forms of coproduction in and beyond the University.
Objectives:
1. Share diverse experiences of trust and mistrust in participatory research, design, democracy and action.
2. Share outputs of the Trust Map and other projects, disseminate implications or inform understanding and policy.
3. Develop concepts of trust and mistrust, with focus on governance, leading to a special Issue.

There is a long legacy of ground up, community driven approaches to research and policy in the UK, however broader interest in participative appears to have grown in recent years. Current funding agendas encourage practices of coproduction between Universities and other organisations. Simultaneously, we see a growth in participatory approaches to public and corporate decision-making, service delivery, and community activism on a range of different levels. It is one view that an expansion of digital technologies enables participative service information, delivery, and consultation; that a localism act has helped individuals and communities
feel empowered to shape their proximate environments; and that participatory democracy has had a positive effect on enlivening social political interest. There are certainly opportunities here for new ways of thinking and doing together. However, it is another view that this shift and these practices in all their diversity carry a specific range of risks that require closer critical engagement. What happens, for example, when a circulation of misinformation influences public decision-making? Or when localism is constrained by centralised funding conditions and/or pressure to support corporate interests? Or when individuals or communities are not rewarded for their labour in a process of consultation? In some cases participatory approaches to research, design, democracy and action may be empowering and effective. In some cases what looks like collaboration may become a specific form of governance that masks other flows of power. In light of this we consider the significance of trust and mistrust in an ethics of participatory research, design, democracy and action. The mediation of trust is an inherently complex and relational process and through this session we seek to explore the flows and legacies of trust and mistrust in practices of coproduction. The development and loss of trust may involve personal and intimate processes and/or may operate more broadly at an institutional/structural level. With this in mind we invite speakers and participants from within and outside of academia to share experiences with and reflections on the formations and mediations of trust and mistrust in participatory, collaborative and/or coproduced projects.

Confirmed speakers:
Maggie O'Neill: York University
Tina Cook: Northumbria University
Ribbon Road: Folk musicians reflecting on artist residency at Durham University
Kye Askins: University of Glasgow
Helen Kara and Roxanne Persaud: 'We Research It Ltd.' Staffordshire
Elizabeth Ackerly: International Centre: researching child sexual exploitation, violence and trafficking at the University of Bedfordshire
Candice Satchwell: University of Central Lancashire
Date and time
Location
Lindisfarne Centre
St. Aidan's College
University of Durham
Durham
DH1 3LJ
United Kingdom