Exploring Kindness to Self and Others - A Museum of Happiness Event

Sunday, 27 September 2015 from 11:00 to 18:00 (BST)
Event Details
The Musuem of Happiness events are back! And this time, even kinder.
Click here to see our video and shiny new website ;-)
Our personal life coach, the Dalai Lama, tells us that kindness is his religion. And so we thought we better run one of our 'workshops' (aka funshops) allllll about kindness.
We shall start the day with a series of talks from exciting speakers, who will explain the science of self-kindness, what kindness means to them, kindness and authenticity and why it's so good for you.
The morning is a set of engaging talks. And in the afternoon you can choose your workshop so you're never forced into anything (it's first come, first served for signing up to workshops when you register)...hey, we're trying to be kind here! :-) And you don't need to stay for the whole day if you just don't have the time. But you'll find it's best if you stay for the whole experience if possible.
Our last two events sold out in advance - book your ticket now for the BEST deal and a WONDERFUL day!
11am - Arrivals, sign in and choose your workshops
11.15am  - Welcome from Shamash and Vicky - co-founders of Museum of Happiness
11.30am - Dr. Chris Irons - Disover the Science of Self-Compassion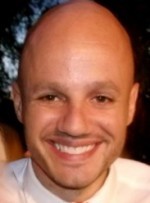 I first heard Chris talk at a conference on compassion, and was thoroughly impressed. We're very lucky to have him come speak, and the ticket price is worth it for him alone! He'll explain what happens to your body and brain when in a state of stress or anxiety, or other even more challenging emotions. And then show how compassion exercises can help shift your emotions and free you from getting overwhelmed. It's cutting edge stuff.
Here's his background: Dr Chris Irons is Director of Balanced Minds - a London 'hub' for compassion-focused approaches to promoting wellbeing. He's Clinical Psychologist and Deputy Lead at East London NHS Foundation Trust. He's also a Board Member of Compassionate Mind Foundation - aims to promote wellbeing through the scientific understanding and application of compassion. 
12 noon - Leon Aarts - How to live Authentically with Kindness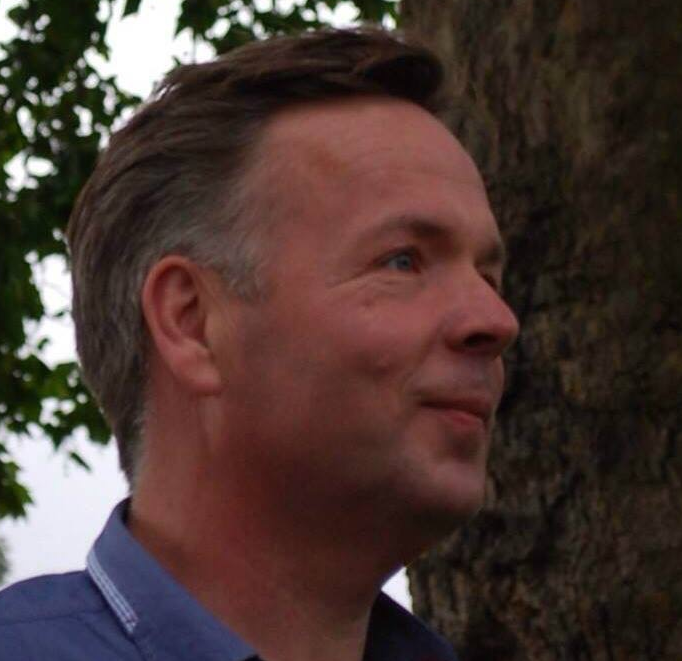 Leon Aarts gave one of the best talks at Inspired a few months back. I couldn't wait to invite him to Museum of Happiness events. Leon was a highly successful chef. I mean REALLY successful. One of the best in the WORLD. But something didn't feel right. He gave it all up. Hear his story about why, the value of living your true self and his journey to happiness through being kind to yourself. He's now an intuitive life coach, experienced business mentor and published author of four books. Highly recommended MoHers!
  12.30pm - Nina Grunfeld - The Secret to Balancing Your Life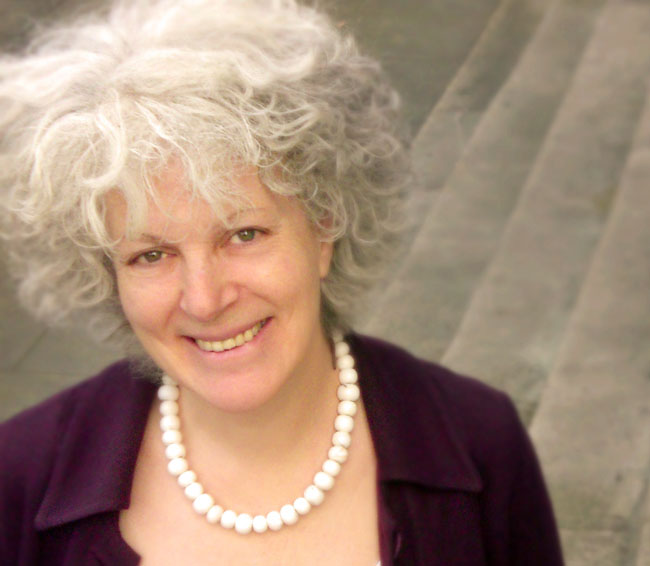 Nina Grunfeld is founder of Life Clubs - an international movement to bring coaching to groups around the world. It was through Life Clubs that Shamash discovered that his true passion was to share mindfulness with the world. Nina is going to share one of the exercises from Life Clubs, and be offering you all a very special offer if you want some more high-quality coaching with a group of life-minded folk. Don't miss the queen of Life Club, Nina Grunfeld. If you come with a curious, open mind, you'll go away with concrete ways to move forward in your life.
1-2pm - Indoor picnic-style lunch - bring some food if you want to join in. Or...get some grub from local cafe

After lunch, in the afternoon we will have a series of funshops for you to choose from.
2-2.15pm - Warm welcome back & intro into 2nd half of the day (little mindful exercise)

2.15-3.45 - Workshop 1 - Choose ONE
Kindfulness with Shamash Alidina
Shamash is me! I'm author of Mindfulness for Dummies and 6 other books on Mindfulness. And I'll be teaching a nice little workshop on mindfulness meditation. Except it has lots of extra self-kindness in it. And so I call it Kindfulness! Kindfulness is great if you like to learn practical exercises to be kind to youself. I believe that once you're kind to yourself, you're naturally in a place to be kind to others. And then prepare the field for a more warm and friendly world.
Kindful Yoga for Beginners with Omega Movement
This workshop is brought to you from the kindness of Omega Movement. All you need to do is bring some appropriate clothes for stretching in. The yoga will be aimed for beginners. And cleverly themed along the lines of our day - kindness. Omega are Ooowesome!
Laughter yoga & Kindness rap with Alma Gall + colleague
Do you fancy having a go at a singing a rap? We've got a lovely young person who'll be teaching a little workshop for about half an hour on how to rap a song about kindness. And if you're not laughing by the end of that, Alma Gall will take the reigns and get you gently moving from smiling to laughing. Alma is a TEDx speaker and laughter expert! There's tons of science on the benefits of laughter and laughter yoga. Have a go and good old giggle. You'll LOVE it!
3.45-4pm Break (hey, even funshop leaders need a rest!)

4-5.30- Workshop 2 - CHOOSE ONE
Getting Closer to Mother Earth with Alma Gall
Alma is coming all the way from Vienna to support us at this event. In this playshop, you'll discover how to warm towards nature. You'll then discover how to use everyday resources to create things like shampoo that's kind to mother nature. In our quest for kindness, we need to be kind to our surrounds. The oxygen you breathe comes from those trees - let's think about how we can be nice to nature so she can continue to be nice to us.
Why not be nice to yourself? You know it makes sense with Marian Connor 
Marion is co-founder of the one and only '8 and the Universe'. Funny how we got in touch - via a tweet from Google! Literally, Google Campus in London said we must meet up with the co-founders. So we did. And we were very impressed. Google was right again...as usual. Marion and joint co-founder Karen are both a creative and kind powerhouse. And Marion has agreed to offer you an engaging and interactive workshop exploring ways to be kinder to yourself, and in doing so, allowing you the freedom to be kinder to those you live amongst. Expect to get your creative juices flowing - recommended!
Resilient Mind. Happier You with Vicky Johnson
Vicky is co-founder of the Musuem of Happiness. She'll be sharing a range of fabulous tools and techniques to make stress your friend, manage tricky thoughts and emotions and build a resilient mind. Lots of little activities and mini discussions to get you thinking and leave with a concrete plan of action of next steps for you. You'll have lots of fun and discover lots of new things about stress, resilience and happiness.
5.30-6 Story sharing and wrapping up
We'll wrap up the day in true MoH style with some final sharings and a group pic.
Then off to a local establishment for some tea, coffee or whatever else you fancy.
Please note: The schedule could change if speakers can't make the event due to exceptional circumstances (e.g. if they're not well or there's something really cool on TV)
FAQs
What are my transport/parking options getting to the event?
Angel tube station is about 7 minutes walking distance to our happy venue. 
Where can I contact the organiser with any questions?
Sure. We love you and wanna chat. Shoot us a message using the link below. :) 
Is my registration/ticket transferrable?
Yes. Freely transferrable. Because...we're kind! :)
When & Where

Lift in Angel, Islington
45 White Lion Street
Islington
N1 9PW London
United Kingdom


Sunday, 27 September 2015 from 11:00 to 18:00 (BST)
Add to my calendar
Organiser
The Museum of Happiness is a new non-profit on a mission to make the science and art of happiness fun and accessible to everyone!
We offer a variety of interactive experiences, workshops and events to help people discover practical techniques to boost mood, bust stress and build connection.