Description
Exploring Our Maritime Heritage
We are delighted to invite you to an "Only With CamSoc" unique afternoon at Portsmouth's Historic Naval Dockyard (http://www.historicdockyard.co.uk/) on Wednesday 5th October. The event starts at 3pm with an exclusive, private Society tour of HMS Victory by kind permission of her Commanding Officer, Lieutenant Commander BJ Smith Royal Navy. The Victory is the oldest commissioned warship in the world and is the flagship of the First Sea Lord. The tour will conclude with the traditional Tot of Rum - discontinued as a Royal Navy crew entitlement in 1970 but reinstated for our visit! We are very grateful to Society member and Royal Navy Commander Adrian Balhetchet (St John's MPhil 2012) for proposing and coordinating this event.
We then move to the Mary Rose Museum where the ship is on full display following an extensive restoration and preservation programme. We start at 6pm with a private lecture given by fellow Cambridge alumnus Chris Dobbs (Trinity Hall 1976), who was the Diving Archaeological Supervisor on the salvage project and is now the Head of Interpretation & Maritime Archaeology for The Mary Rose Trust. Then we have a private, guided tour of the museum with a glass of prosecco en route, with the evening finishing at 8.30pm
Numbers are limited to 20 for the HMS Victory tour and 35 for the Mary Rose Museum and so we are offering two ticket options: 20 places for the combined Victory and Mary Rose tours at £60 per head, and 15 places for the Mary Rose-only tour at £46 per head.  Each member may bring two guests. This will enable those who might already have seen the Victory, or who might be otherwise engaged during the day, to join us at the Mary Rose in the early evening for the second of these expert-led Society visits.  Our Society will also make a donation to support the ongoing work for these ships.
Portsmouth Harbour Station is a short walk from HMS Victory and is on the direct line from London Waterloo. We recommend taking the train because car parking is very limited.
Combined Victory and Mary Rose Tours: £60 member, £60 guest
Mary Rose only tour: £46 member, £46 guest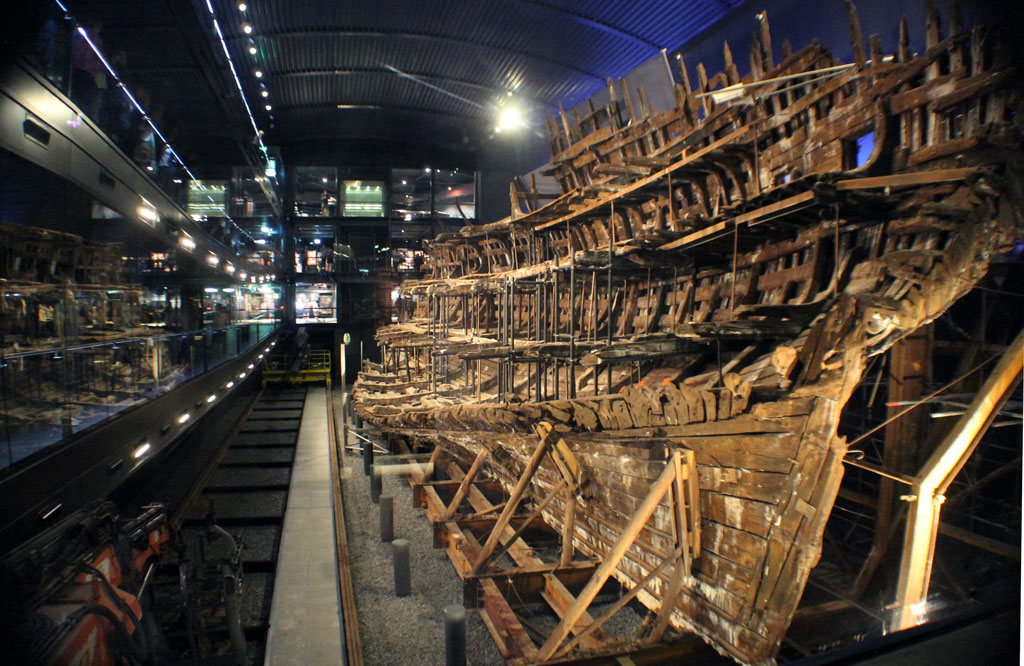 Cambridge Society of London Transfer and Refund Policy
i) At least 14 calendar days before the event: We will provide full refunds. Alternatively, if you have found a suitable replacement, we can change the name on the ticket on the understanding that you will reclaim the ticket price from them separately.
ii) Between 4 and 14 calendar days before the event: Our arrangements with our hosts are always finalised 4 calendar days before each event. With more than 4 calendar days' notice we can still change the name to someone named by you on the understanding that you will reclaim the ticket price from them separately. Alternatively, we MIGHT be able to sell it to someone else; there is no guarantee of that but we will do our best and then refund you if successful.
iii) Less than 4 calendar days: We regret that we cannot offer refunds if given less than 4 calendar days' notice.