Exploring the relationship between children's rights & restorative justice
CYCJ presents a webinar with Tim Chapman (Ulster University) on children's rights and restorative justice.
About this event
Join one of the UK's leading experts in restorative justice for a discussion on the relationship between children's rights and the practice of restorative justice.
Tim Chapman (Visiting Professor, Centre for Law, Crime & Justice, Law School, University of Strathclyde) will demonstrate that, while restorative justice has the potential to support and activate the exercise of children's rights, it often fails to do so. The possible causes for these failings will be identified. He will also argue that children's rights can provide the boundaries which define and protect the space in which authentic restorative processes can take place.
This webinar is based upon a chapter of a book to be published this year (Wolthuis and Chapman Eds Restorative Justice From A Children's Rights Perspective).
Details will be sent out to registered delegates 24 hours in advance of this event. Please note that it is not possible to join via EventBrite.
When discussing this event on social media, please use #CYCJwebinar.
About Tim Chapman
Tim Chapman spent 25 years working in the Probation Service in Northern Ireland. He played an active part in developing effective probation practice in the UK particularly through the publication of Evidence Based Practice, written jointly with Michael Hough and published by the Home Office. His 'Time to Grow' model for the supervision of young people has influenced youth justice practices. Since 2002 he has contributed to the development of restorative justice practice in both the community and statutory sectors in Northern Ireland.
Tim lectured for a decade at Ulster University in Northern Ireland developing and directing the Masters programme in Restorative Practices. During that time, he has trained hundreds of people from various criminal justice, social work and civil society agencies to become restorative practitioners. He has published widely on restorative justice and effective practice and has conducted significant research into restorative justice. He has delivered training in restorative justice throughout the world, most recently for the UNODC.
As well as being chair of the Board of the European Forum for Restorative Justice, Tim was recently appointed as Visiting Professor, Centre for Law, Crime & Justice, Law School, at the University of Strathclyde.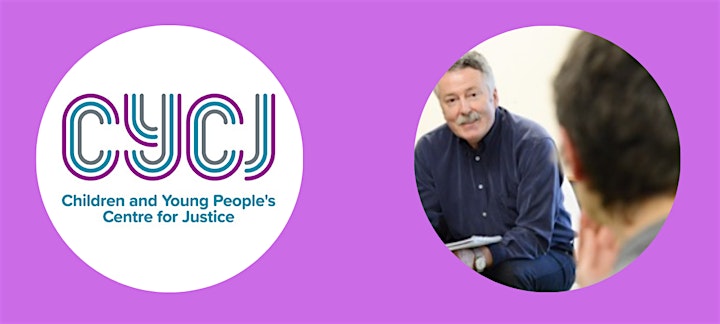 Organiser of Exploring the relationship between children's rights & restorative justice