Description
Do you want to make change in your local community but don't know how to do it?
Do you need more information but don't know where to get it?

Do you worry you don't have the skills but you still want to make a difference?

Women, are you interested in getting into politics but don't know how to begin?
Come along to our first Inverness workshop for women to demystify the process of getting into politics. We will explore the stages involved in getting elected; joining a party, becoming an activist, through to selection and election and explore how women can best prepare for this role.
We are delighted to be joined by Councillor Muriel Cockburn who will share why she wanted to get involved in politics and what it took to get there.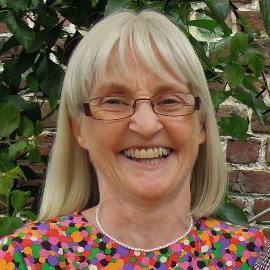 This session will be facilitated by Siobhan Mathers
By registering for this event you are agreeing to receive information about future Parliament Project activities that you may be interested in, to support you on your own political pathway. You have the right to unsubscribe from these updates at any time.
The Parliament Project is grateful to be supported by the Joseph Rowntree Reform Trust. This event is free and we work hard to ensure that all of our workshops are accessible to any woman who is interested in attending. If you would like to make a donation to support those costs of your participation, then please do so here. Suggested donation is £10.
Accessibility
The Council Chamber is fully accessible and equipped with a hearing loop system. If you would like to join this workshop and have any access needs that you'd like to discuss please don't hesitate to get in touch with Hannah@parliamentproject.com