About this event
With increased consumer awareness and increased interest in healthy and organic diets, natural-organic products sector is among the rising markets in Turkey as it is in the rest of the world.
As the only specialized exhibition of its sector in Turkey, EXPONATURA offers a powerful, reliable and international platform that brings together the right buyers and the right sellers from all areas of the sector who are willing to discover the new opportunities, the latest products, techniques and technologies in this rapidly growing market.
Are you ready to be a part of this large network comprising all components of the supply chain ranging from producers to sellers, with EXPONATURA 2021 which is now getting ready to host sector's professionals, distributors, agents, importers and exporters from all over the world?
EVENT THEME OF 11th EXPONATURA
At out 11th EXPONATURA Exhibition, with our event theme of "Nature is My Medicine", we're drawing attention to adopting a life style that emphasizes physical and mental wellbeing based on balanced and organic diet as well as to the growing business potential in this area.
To this end, at the exhibition we'll be focusing on numerous topics related to the healing and rejuvenating effects of natural, organic and healthy products.
With our event theme of "Let your food be your medicine and your medicine be your food" inspired by Hippocrates, we'll be bringing together the big players of the sector that offer products for healthy and organic diets and life styles, as well as products, services, experts, organizations and institutions and offering a platform for new business collaborations and business ideas.
*****EXHIBITOR PRODUCTS*****
Healthy Nutrition
Organic Foods and Drinks, Natural & Herbal Products, Health Food, Functional Food, OTC,
Dietary and Form Products, Herbal Medicine, Nutraceuticals,Sports Nutrition,
Vitamins and Supplements.
Beauty and Health Products
Functional Products, Organic Cosmetic, Oral Solution, Personal Care Products, Ant-Aging Products,
Cosmetic and Other Beauty Products, Skin-Care, Home Cosmetics and etc.
Traditional and Alternative Medicine
Alternative Medicine, Naturel Therapy, Physical Therapeutic Instruments and etc.
*****VISITOR PROFILE*****
Domestic and Overseas Sector Firms / Producer/ Sellers / Customers
Domestic and Overseas Wholesalers / Brokers / Distributors / Importers / Exporters
Supermarkets / Hypermarkets / Gourmet – Specialty Shops / Chain Stores / Natural-Organic
Restaurants / Hotels / Cafes / Foodservice & Catering Operators
Pharmacies / Hospitals / Health Institutions /Doctors/ Therapists
Beauty Center / Beauty Product Stores
Spa - Welness Centers / Fitness Centers
Alternative & Traditional Healthcare Practitioners
Other, Relevant Institutions and Organizations / Consumers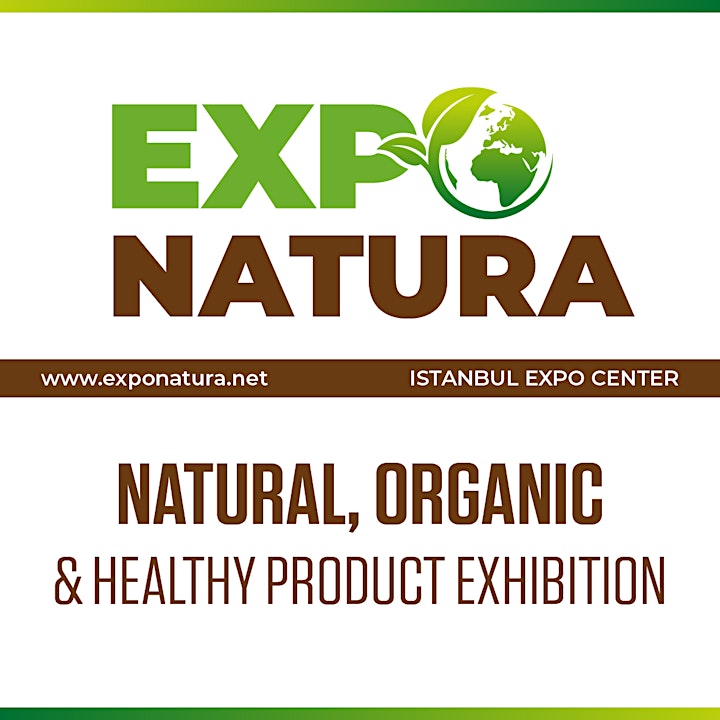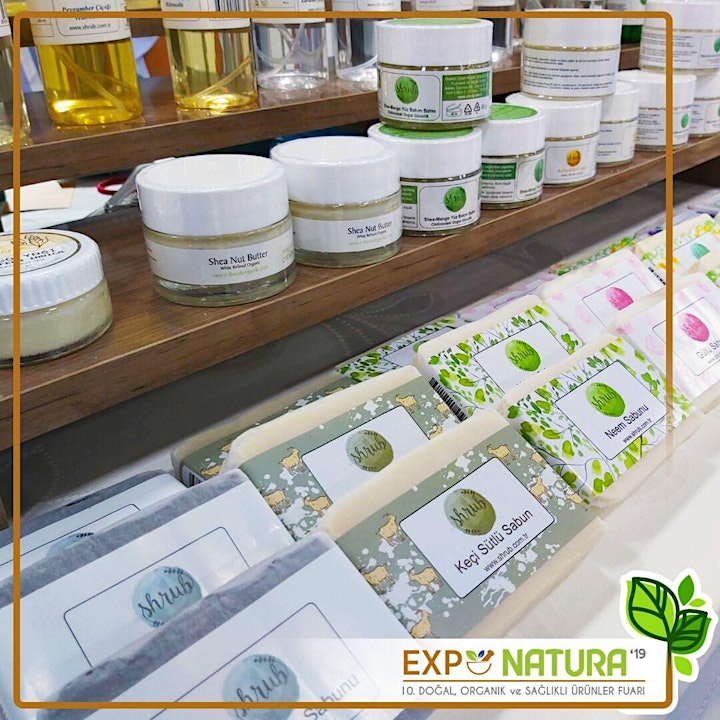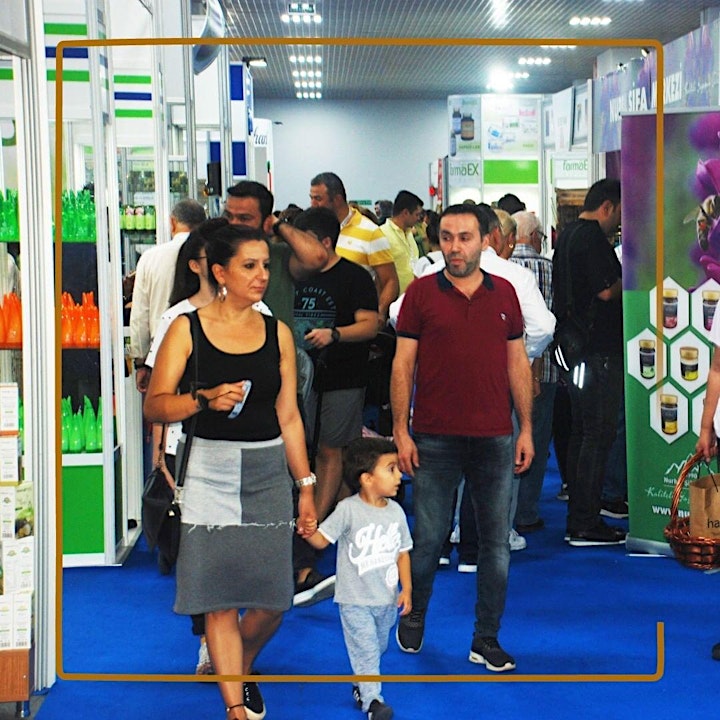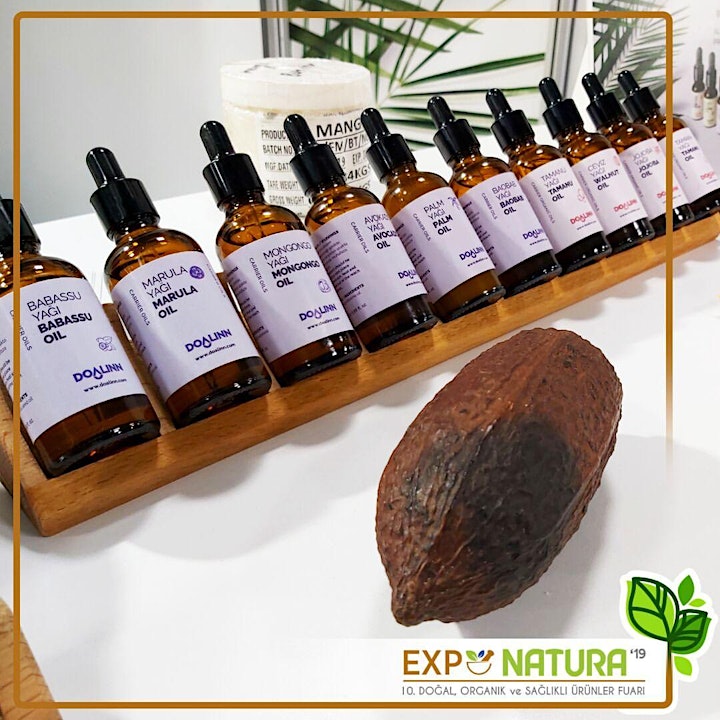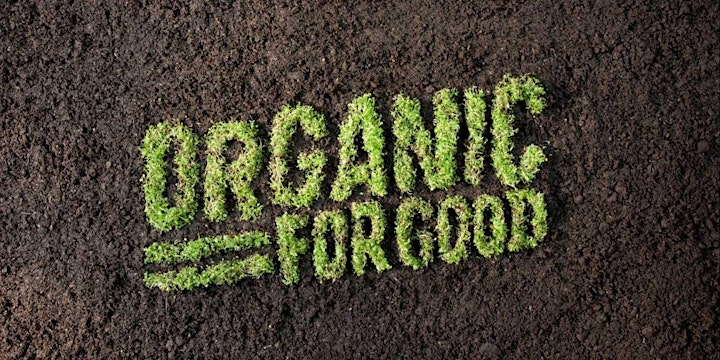 Organizer of EXPONATURA – NATURAL, ORGANIC & HEALTHY PRODUCTS EXHIBITION