Exponential Organisations-Why Some Companies Scale Quickly and Others Don't
Location
AstroLabs Dubai
Cluster R
Jumeirah Lakes Towers
Dubai, Dubai
United Arab Emirates
THIS EVENT IS SOLD OUT - Please register for the next Exponential Organisations Workshop here: https://exo-in5.eventbrite.co.uk
About this event
Kaizen and AstroLabs bring you a powerful session on the future of business, and what it takes to build an Exponential Organisation
Not too long ago, companies like Google, Airbnb, Uber, and Facebook started out with a few developers scrapping together code from their garage-turned-office. Now they're defining the way we live our lives. It seems a new business-building model -- one some are deeming a Fourth Industrial Revolution -- has risen, characterized by intense technological innovation and whirlwind growth. This has prompted many businesses to ask the question: "How are these new companies growing exponentially when we aren't?"
The workshop will be lead by Murtaza Manji - Kaizen Group's founder, certified ExO Coach, Entrepreneur, and renowned speaker. Murtaza's experience comes not only from the businesses he has founded and successfully runs but also from the 700+ fast-growing businesses he has coached globally.
Agenda
Identify and understand key internal and external gaps and opportunities for your company, and the factors that contribute to them.
A whistle-stop tour of the ExO framework, highlighting key trends and disruptions on a global level.
Prepare for implementation, as well as tools to monitor progress and gauge success
Actionable Takeaways
In this fast-paced, eye-opening workshop we're going to explore the key factors that enable businesses to grow quickly, how to leverage technologies and assets successfully and the factors that will hinder or prevent exponential growth.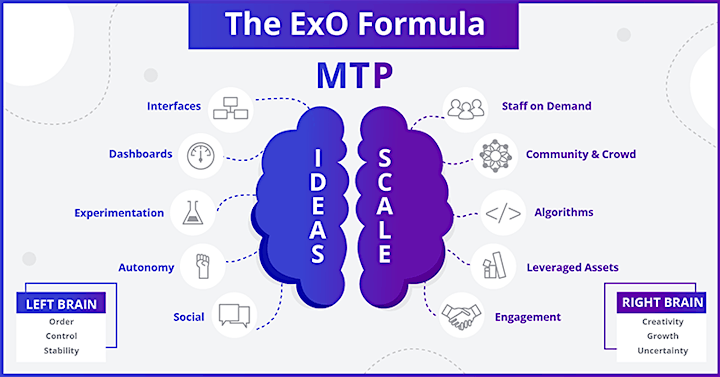 Who is Kaizen Consulting Group?
Our Mission
Our mission is to help business leaders and entrepreneurs not just thrive in today's competitive economy, but build value for the societies in which they operate. We do this through coaching and consulting to deliver measurable and sustainable change in organisations.
Our Approach
Whether you're an established entrepreneur or an experienced company executive, leading an organisation is challenging. From external factors such as tough market conditions and the rapid growth of competition, to internal issues such as employee turnover and outdated processes, the demands on business leaders can be overwhelming.
At Kaizen Consulting Group, we work with you to bring clarity to your organisation and deliver guaranteed results in the areas of:
• Leadership and Culture
• People and Performance
• Finance and Growth
• Operations and Scale
• Technology and Innovation.
Through personalised coaching and consulting tailored to you and your team's needs, the Kaizen System, which combines the best and most powerful coaching methodologies, delivers results for a business that wants to drive growth and instill a culture of continuous learning and improvement.
Here's a short clip from one of our previous workshops: