Description
Whatever your size or sector, the rewards from selling your products or services overseas can be huge. West Midlands Chambers of Commerce ERDF SME International Growth Project along with the Department for International Trade are hosting a series of Masterclasses designed to give you the support to grow your business on a global scale…
All of these workshops will be hosted at Black Country Chamber of Commerce. The sessions will run from 09:00-13:00, including a networking lunch finishing at 13.30.
We would encourage you to attend all three Masterclasses however if you only wish to attend one or two, that's no problem and this can be selected through the booking process.
Pitching your business to an international audience (27 November 2018)

Understanding your target export market(s) and drivers

Research your audience and ensure you are aware of their business style, culture and market

Pitching for Export Opportunities via .gov.uk Export Opportunities services platform

How to clarify and communicate your Unique Selling Proposition (USP) when pitching using your Value Proposition Canvas work

Introducing your company - getting the pitch and positioning right both in writing and verbally

Writing and submitting tenders and formal proposals

Inspiring presentation skills

How to make the most of Department for International Trade networks and overseas contacts during a market visit pitch opportunity

Following up and getting feedback with different cultures around the world
Selling Overseas Value Proposition Canvas:
All three Masterclasses use, reference and apply the Selling Overseas Value Proposition Canvas (pictured below) which will be given to participants during the first Masterclass and will be referred to throughout the series.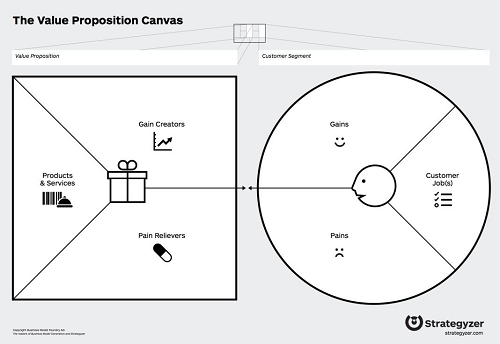 About the trainer:
Richard Jeffery from Business Navigators will be the trainer delivering these sessions. Business Navigators have delivered international training for the last 16 years helping businesses improve their export strategy, value proposition and competitor analysis.
Eligibility:
This event is funded by West Midlands Chambers of Commerce's ERDF SME International Growth Project and we therefore require attendees to complete and submit this simple online form unless your firm has done so already. In order to attend you must be an SME registered within the West Midlands. On receipt of this we will process your 1:1 requests. Thank you