Sales Have Ended
Registrations are closed
Check out all out other events on our website www.foodteacherscentre.co.uk
Sales Have Ended
Registrations are closed
Check out all out other events on our website www.foodteacherscentre.co.uk
Description
ROYAL MARINES
EDUCATION AWARENESS TEAM
RM-EAT.
KITCHEN WORKSHOPS/TEAM BUILDING
PROJECT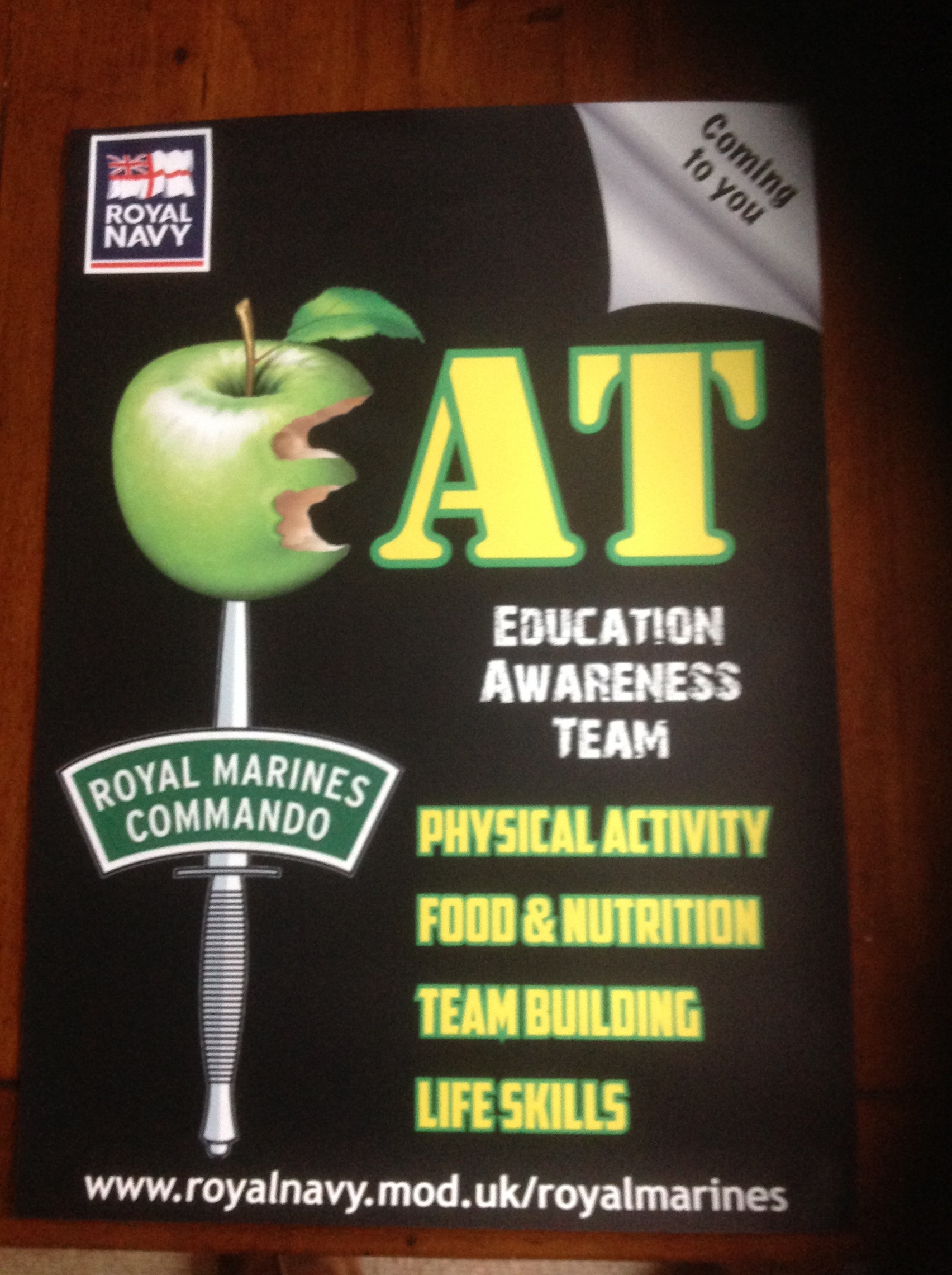 RM-EAT – WHAT?
One of the fundamental tenets of the Royal Marine Recruiting strategy is to improve, maintain and develop access into the University/College/School Community thus creating opportunities to impart information about RN/RM careers opportunities to our target audience. Quite clearly, in an ever more challenging recruiting environment, close interaction with students is essential and contributing to the educational programme through the development of "life skills" and career awareness this should develop a more positive and closer relationship between the Royal Navy/Royal Marines, the students and lectures alike.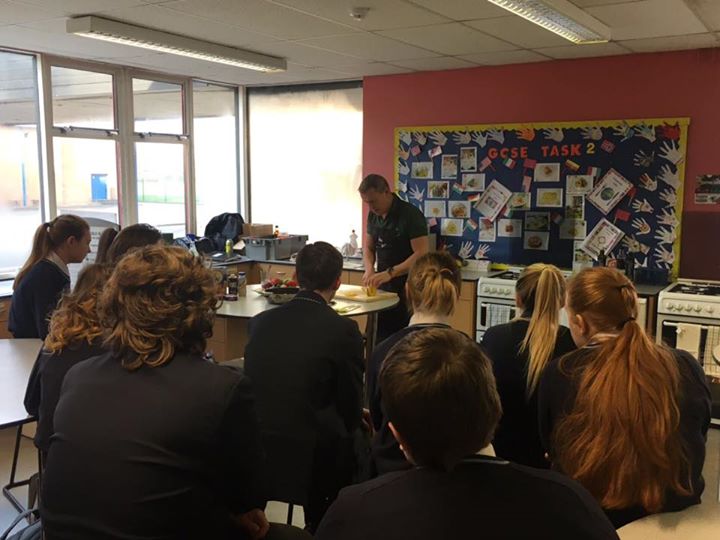 THE CONCEPT
Royal Marine - EAT is seen as a "First Contact Awareness Team". The goal of the RM - EAT is to provide an avenue for students to participate in and establish lifetime health and fitness habits and goals. The team has opted for two prong strategy which involves food and nutrition workshops and team building physical education.
The age demographic of the students could be from 15-24 years old.
WHAT NEXT?
All activities are covered by Health and Risk Assessments.
All activities are completely self supported by us the RN/RM.
All activities are completely free.
Contact – CSgt Mike Beaton – 07990 796304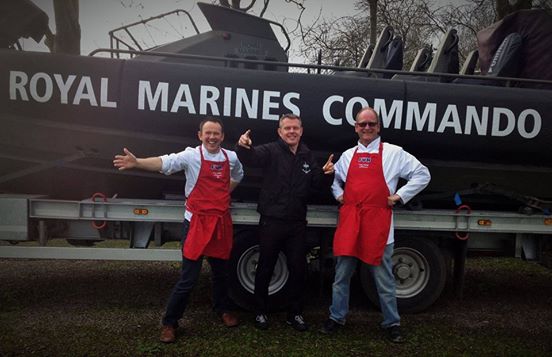 MICHAEL BEATON – ROYAL MARINE.
A self motivated, determined, enthusiastic Royal Marine who has served around the globe since 1988 bring peace to our world. Operational tours of duty include
serving on the grim sectarian streets of Northern Ireland, to the hot humid evil jungles of Serra Leona, I have faced many tasks as a serving marine. One of the highlights in my 26 years of service was being in a privileged position to take young men through Royal Marine Training which is known through out the world to be the toughest most extreme basic training there is.
During my time in Commando units I found myself indulging in endurance sport, this then became a hobby which grew out of control.
Seven G.B. vests have been worn at the World Long Course Triathlon Championships, from Japan to Denmark, Switzerland to France and all this has been achieved whilst on tours of duty within the Royal Marines. Ten Ironman's later is now time to really challenge myself and this was achieved at the Double Ironman World Championships USA. Swim 5 miles, Bike 224 miles and finish with a double marathon all done back to back. First out of the water, a long day in the saddle saw me now in 10th position I battled back while hallucinating during the run to clinch 3rd place in a time of 28hrs.
Six months later and swearing blind I would never do another endurance event I was on the start line for the Verdon Gorge 3 day multi run in South of France. In extreme heat but with stunning scenery and at times climbing on all fours out of the gorge I achieved 9th position after 100miles.
Not just a Royal Marine but also a Royal Marine chef, who at present is educating today's young men and woman to cook and eat healthily so that they can fulfil the dream that they chase.
Winner of Corp Sportsman of the year, runner up in South West Sportsman of the year this all comes second best to Operational tours as a marine, my wife and two young boys.
Organiser of Express Interest: Royal Marines EAT 2019
FOOD TEACHERS CENTRE is a uk based self-help group founded by Louise T Davies in 2013 and supported by experienced associates. It provides a platform to exchange best practice, give advice and support to less experienced teachers, answering practical concerns and keeping them abreast of the latest curriculum changes. A one-stop shop for like-minded professionals who seek help and information. It is free to take part and is facilitated through a closed on-line group, safeguarding the conversations of the teaching staff.
The idea of a 'Teacher's Centre' is a response to the lack of local and national specialist support and diminishing Continuing Professional Development with the demise of local authority advisers ASTs, lead practitioners and supporting organisations.
The Centre utilises new technologies, not requiring a physical space in new times, but providing the same high quality service that our traditional teachers centres were recognised for.
 The Food Teachers Centre is a place of
creative, innovative ideas and action
practical solutions
learning and sharing
If you would like to join the closed facebook group (you have to be a secondary food teacher and answer the THREE entry questions full))
But you can also visit our website   and public facebook page
FOOD TEACHER'S CENTRE ASSOCIATES
The centre is supported by a group of very experienced and high quality national and regional consultants/advisers, who offer training, advice and resource writing for food education in primary and secondary schools. Find out more about how Associates can help you.
Food Teacher's Centre Community is a community group set up to:
provide and promote unbiased and accurate information to support curriculum development and innovation.
support food teachers (including student teachers) to exchange best practice nationally and internationally.
support teachers and schools to develop and/or enhance a healthy living whole school community.
Food Teachers Centre Communityis a Community Association suported by donations.  Treasurer Mrs B Rathmill and Seceretary Mrs J Elms.   More information https://foodteacherscentre.co.uk/support-us/