Expression of Interest: 5G for Immersive Technologies - Unlocking the Full...
Description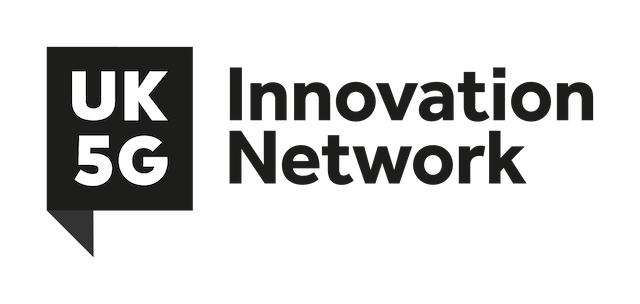 Join UK5G and BBC to explore the impact and importance of 5G for the Creative Industries and the role of immersive technologies in shaping this sector. You will get an opportunity to tell us what your needs are and share ideas on how 5G can enable and enhance your creative projects.
The high-bandwidth low-latency technologies promised by 5G will likely radically disrupt the Creative Industries. Across TV, film, music, advertising, theatre, the arts and digital creative industries, the effects could affect the production, distribution and consumption models, as well as the content that is made.


Event agenda:
11:00 - Arrivals and registrations

11:30 - Welcome and introduction

11:40 - Overview of 5G and its impact on the creative industry (panel of 5G developers and early adopters)

12:25 - Q&A session

12:45 - Networking Lunch

13:15 - Workshop session: work with creative industry professionals and 5G experts to understand the changes 5G could bring'

14:00 - Coffee break

14:15 - Presentation of workshop results with Q&A

15:00 - Summary and final remarks

15:30 - Networking

16:00 - End
Speakers

Claire Harvey - Account Director, Red Bee Media

Dr Alex Connock - Fellow at Oxford University's Said School of Business

Alexandra Hussenot - CEO & founder of Immersionn

Iwona Wilk - Knowledge Transfer Manager for Digital Economy and Creative Industries, KTN

Andy Curtis - Knowledge Transfer Manager for Digital Economy and Creative Industries, KTN

Laura Kriefman - Director, Producer and Artist, Hellion Trace

Wenbing Yao - VP Business Development and Partnerships , Huawei UK

David Biggs - Head of Mobile Innovations, BT technology

Ed King - Lead Architect, BBC's Technology Strategy and Architecture Connectivity group

Mauricio Aracena - President of Virtual Reality Industry Forum and Media Standardization Manager, Ericsson
Expression of Interest: Please note that this registration is an expression of interest only and does not guarantee an automatic place at the event – a separate confirmation email will be sent to you if your place has been accepted.