Expression of Interest - Feature Film Production Management Modularise Cour...
Sales Have Ended
Registrations are closed
Thank you.
Event Information
Location
Manchester and London
United Kingdom
Refund Policy
Contact the organiser to request a refund.
Sales Have Ended
Registrations are closed
Thank you.
Description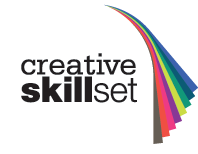 BECTU in Association with Creative Skillset's Film Skills Investment Fund have devised a programme of training for Production Management aimed at Feature Film production staff. The modules will take place over five days starting on the 6th August 2018 and run until 10th August 2018. The consecutive days are designed to allow block booking of time to complete the full programme if you choose all 5 modules.
This is an Expression of Interest in the training in Manchester, with intent to book one or more of the following modules, once approved:
Introduction to Production Management

Budgeting and Contracting

Health, Safety, Risk and Stunts and Location Management

Working with Directors/Producers, Post Production and Deliverables and working under pressure

Movie Magic for Scheduling
Full descriptions of the modules can be found on our website:
https://www.bectu.org.uk/training-development/productionmanagementcourse
Cost Per Module:
BECTU works to ensure that training is accessible and affordable, to maximise opportunity for members, and the wider industry. As such each module will be charged as follows:
BECTU Members - £75 + VAT
Associate Members - aimed at companies booking for their staff, where BECTU is a recognised Union - £85 + VAT
Non Members - £105 + VAT
Proposed Dates:
Manchester - 6th, 7th, 8th, 9th and 10th August 2018 - Sharp Project, Thorp Road, Manchester
London - 12th, 13th, 14th, 15th and 16th November 2018 - Prospect Head Office and BECTU Clapham Offices, London
Criteria to apply:
Please be aware that this course is aimed at experienced active professionals within the film industry looking to step up or across. Please only express your interest in a place if you have IMDb credits for at least two features in the following fields or above: Production Coordinator, Assistant Location / Unit Manager, Payroll or 1st Assistant Accountant. We will consider special cases where you may have credits in high end TV production if you have a single Feature Credit, and you can discuss this direct using the contact details below.
Expression of Interest:

To express interest in this course, and to check your eligibility, complete this booking form, and show your recent Production Credits, and a link to your IMDb if you have one. You must also select the location you wish to train in, or select 'Both' if you are flexible in where you train. As the course is modularised, you can choose the location that best suits you for each module, if you wish to do so, or if your schedule doesn't match the week of each programme.
Travel Bursary:
For those travelling from outside of Greater Manchester or Greater London to attend the course, we now have a small travel bursary, which you can apply for, on acceptance to book the training.
Please email Alison Surtees at BECTU, asurtees@bectu.org.uk, if you have any queries on your criteria or you have a special case.
Once approved you will be provided with the booking links to the modules you require, and locations you have selected.
Data Protection- BECTU
BECTU Training is funded by Union Learning Fund, a National Funding Body supported by the Government. By registering for this BECTU training course or event, you are accepting that your personal data will be shared with the funder as part of BECTU's requirements to receive the funding. The data is used only to show outcomes and outputs and is securely maintained for a period of 10 years, as stated in contracts for the funding.
In addition, BECTU uses this data to send you information about future BECTU events and training courses, update you on news, resources and publications and contact you for any future research we may conduct into the industry. Please indicate you are happy for BECTU to contact you in this way by ticking yes under 'Your information' at the end of the form.
How to withdraw your consent or make a complaint
If you wish to withdraw your consent to be contacted you can do so by contacting the GDPR compliance Officer Tracey Hunt on thunt@bectu.org.uk. If you have any questions or concerns about the information we hold and how we use it, please contact the BECTU Training Department in the first instance.
However, if you wish to make a complaint about the Training Department's collection or use of data, you are able to do so by contacting the GDPR Compliance Officer [thunt@bectu.org.uk]
Data Protection - Creative Skillset
Creative Skillset ('us', 'we') is compliant with General Data Protection Regulations (GDPR). We take your privacy very seriously and will only use your personal information to administer your record and to provide services you have requested from us.
We will use your information to enable us to provide the services requested from us, maintain your records and, if you agree and subscribe to, to send you our marketing information in a form of newsletters, mailshots of Creative Skillset events, course information etc.
Creative Skillset will sometimes share your information only with our partner companies with whom we jointly delivering specific project or a scheme i.e. Skills Funding Agency. No other third parties will be given access to your personal data unless required by law to do so.
Creative Skillset have appropriate security measures in place meaning that only relevant staff are able to access your personal information via secure IT systems and processes. We would only retain your information for appropriate amount of time which is in line with relevant legislations (e.g. as a way of an example, HRMC related records for 6 years + 1 current year).
We do not transfer your personal data outside of European Union, should that change in future we will let you know, update our Privacy Policy and ensure that those countries are adherent to GDPR data protection practices.
Date and Time
Location
Manchester and London
United Kingdom
Refund Policy
Contact the organiser to request a refund.