Expression of interest - More To Life Weekend Manchester: October 2018
Event Information
Location
To be confirmed
Manchester
Description
EXPRESSION OF INTEREST
The More To Life Weekend teaches a series of unique, practical techniques intended to empower you to live life at its best, and bring your best to life. Its practices are designed for use in daily life, and can be applied in every area of your life.
The course begins with registration from 6pm on Friday and runs from 7pm until 10pm. It continues at 9.00am on Saturday and Sunday, until approximately 10 / 10.15pm both days.
After the course there is a Completion Evening on Tuesday 16th Oct from 7pm-10pm. Participants are welcome to invite friends to attend this evening.
For further details please send an email to us using northenglandcentre@moretolife.org or call 07855 741804 to speak to Claire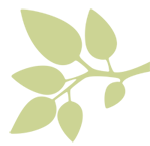 For more about the course, see moretolife.org.uk/about-our-courses/weekend
Date and Time
Location
To be confirmed
Manchester