Expression of Interest: What are the Materials and Manufacturing Challenges...
Description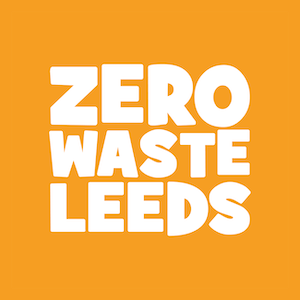 The event aims to engage a mixed audience (academics, industrialists, interested parties such as social enterprises and micro-businesses and the general public) in a discussion about current work towards sustainable fashion within a circular economy framework. The day would be in two parts, with invited speakers. In the morning we would be discussing activities that are taking place at a more national level. After lunch our speakers will present the work they do within the Leeds area and provide challenges that the audience is invited to collaboratively explore local issues for dealing with fashion and textile waste.
Draft Agenda
9:00 Registration & Refreshments
9:55 Welcome & Presentation by HoS of School of Design
10:00 Dr Mike Ries, University of Leeds "From Rags to Riches: turning waste fabrics in to the next generation of composites"
10:30 Prof Chris Carr, University of Leeds "Designing Fashion Clothing for Recycling - The Stability of Colorants and Finishes"
11:00 Andy Haws, SOEX

11:30 Rachel Gray, Wrap

12:00 Dr Pammi Sinha (UoL), Zero Waste Fashion/RSA (introduce the fashion hack and relevance to the morning session).

12:30 Lunch & Networking

13.30 The Fashion Hack: Leeds Community Clothing Exchange

Five scenarios presented to the delegates about particular local (to Leeds area) issues related to fashion and textile waste. With the help of the organisers, delegates would be encouraged to participate in examining the issues, thinking about the root causes and so defining the problems as they see them.

Scenario One: Rachel Gray WRAP
Scenario Two: Leeds Community Clothing Exchange.
Scenario Three: Andy Haws SOEX
Scenario Four: John Clay of Edward Clay and Sons.
Scenario Five: Leeds City Council/Veolia
15:30 Tea/Coffee plus group discussion and feedback
16:00 Close
Expression of Interest: Please note that this registration is an expression of interest only and does not guarantee an automatic place at the event – a separate confirmation email will be sent to you if your place has been accepted.
We advise that you do not book any travel tickets or accommodation until you have a confirmed place.
Statement of Intent*

The Knowledge Transfer Network is committed to increasing diversity and advancing equality of opportunity to create a vibrant climate of inclusiveness across the sectors that we serve.

As a responsible business, it is important to us that we represent the diversity of our people and communities, and that we create an inclusive innovation ecosystem in the UK in which everyone can reach their full potential.
It is vital that we monitor and analyse diversity information so that we can ensure that our processes, events and communications are fair, transparent, promote equality of opportunity for all, and do not have an adverse impact on any particular group.
Your cooperation in providing us with accurate data will ensure that we design and apply policies and processes that embrace a diverse and inclusive environment.
Any information provided on this form will be treated as strictly confidential and will be used for statistical purposes only.
No information provided will be published or used in any way which allows any individual to be identified.
Organiser of Expression of Interest: What are the Materials and Manufacturing Challenges in Making Fashion Sustainable? ** NEW DATE**
www.ktn-uk.org
•
@KTNUK
•
LinkedIn
The Knowledge Transfer Network is the UK's innovation network. We bring together business, entrepreneurs, academics and funders to develop new products, processes and services.
We can help you develop ideas, expertise and technologies, that have the potential to be world-beating products. Central to what we do is the initiation and building of collaborations.
View our privacy policy here.