Description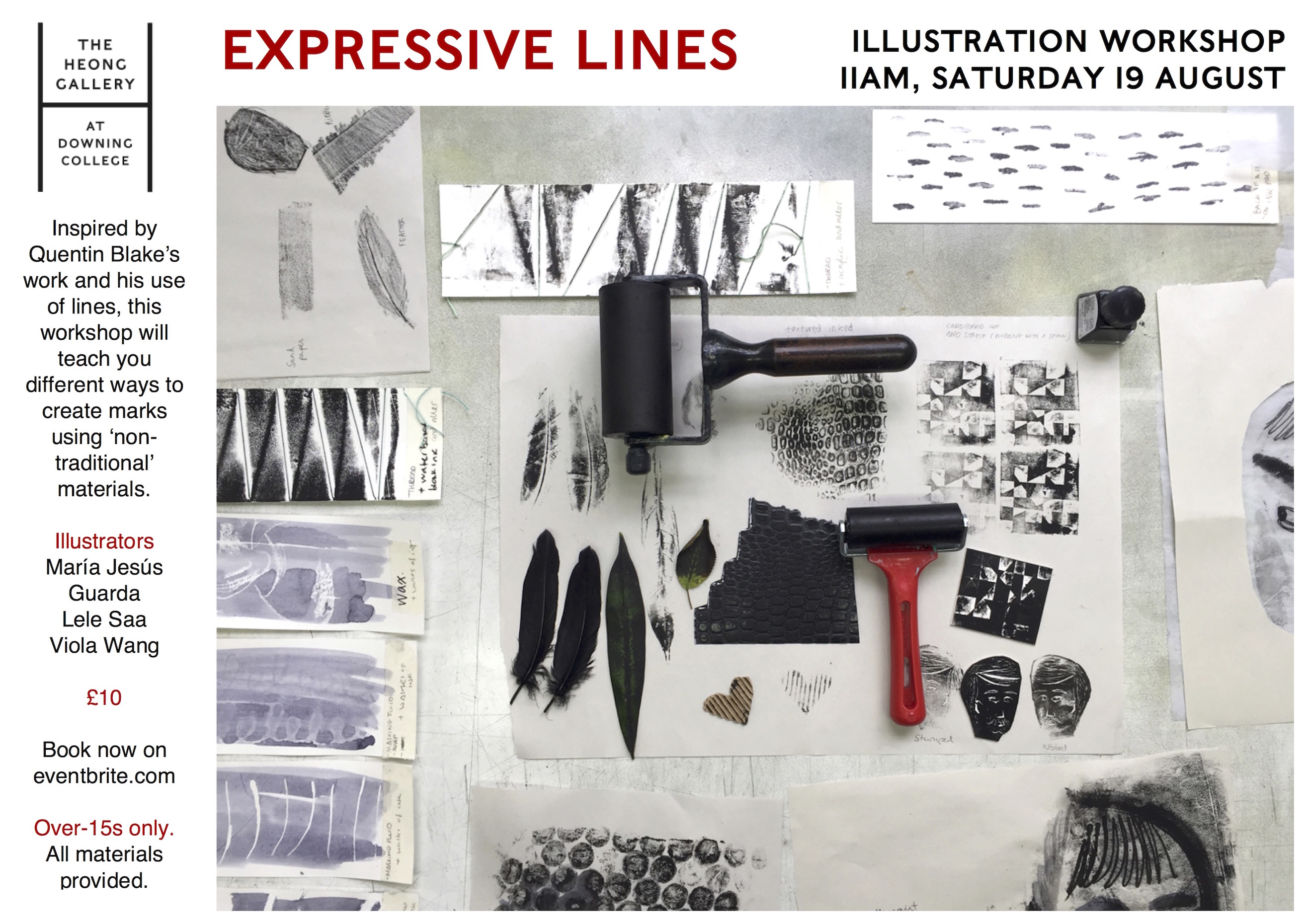 Inspired by Quentin Blake's work and his use of lines, this workshop will teach you different ways to create marks using 'non-traditional' materials.
Illustrators: María Jesús Guarda, Lele Saa and Viola Wang
Over-15s only.
All materials provided.
An additional afternoon session will be put on if there is interest. Email gallery@dow.cam.ac.uk if the tickets are sold out.