Extending the Umbraco back office Masterclass in Dubai
Actions and Detail Panel
Extending the Umbraco back office Masterclass in Dubai
Wed 15 February 2017, 09:00 – 17:00 GST
Description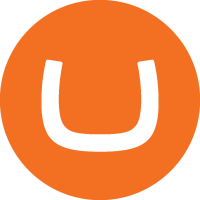 Target Audience: Webdevelopers and .net developers
Language: English
Duration: 1 day
Objective
Learn how to take full advantage of all the Umbraco backoffice can offer. This course guides you through the many built-in extension points in the backoffice which enables developers to create custom editors using AngularJS, building custom sections and trees as extending Umbraco with a completely custom editor experience with custom data.
Master all the Umbraco backoffice extension points

Provide editors and developers with tailored experiences

Build more efficient and user friendly solutions
Who should attend?
Developers who know Umbraco and wants to extend the UI for editors and developers who perform custom tasks inside the Umbraco backoffice. Knowing html and javascript is an advantage, the course will go through small snippets of c# and .net code, but Visual Studio is not required.
What you will learn
You get a full day of extensive classroom-based instruction, your trainer has years of Umbraco and AngularJS implementation and teaching experience, and will guide you through each exercise, and then give you plenty of hands-on time to solve it. Questions, conversation and feedback throughout the classes is encouraged, and there are plenty of time to investigate additional topics.
Getting the basics right

Backoffice usability

Validation and user feedback

Built-in editing options in Umbraco

Building custom editing components with AngularJS

Registering a new editor

Building a basic editor with html and javascript

Making complex workflows simple

Building custom components to handle complex data

Handling and storing external data

Rendering complex data

Handling large collections of data

Displaying many items with listviews

Customising listviews

Building on top of listviews to tailor the experience

Using html and AngularJS to build a custom listview design

Developing custom dashboards

Registering and developing dashboards with AngularJS
What you get
1 full day with an experienced Umbraco developer as your trainer

Hands-on exercises to ensure understanding

Vast knowledge of the many extension points in the Umbraco backoffice

Training package, which includes:

Extensive training workbook

Training website files

Certification test is included

Arrival, mid-morning and mid-afternoon refreshments & Lunch

Free 3-month access to umbraco.tv e-learning
What are the prerequisites
You will need to bring a laptop or notebook with Windows operating system natively or in a virtual machine. The latest.Net framework installled IIS or WebMatrix. Please note laptops are not provided by the trainer.
Additional Courses available
Umbraco Fundamentals Certification - 2 day course
Umbraco, MVC and Visual Studio – 1 day course
Integrating application with Umbraco – 1 day Course (available from December 2016)
If you would like to book more than one course or for 5 courses / attendees and above please contact us via our website to call us & discuss your requirements further.
Date and Time
Location
Sites Power Institute
101 KML Building
Meydan Rd (Sheikh Zayed, exit 47)
Dubai
United Arab Emirates