Multiple Dates
Extremist Ideology Workshop by Me &You Education /Kirklees Prevent
Description
Me and You Education: Two Extremes Ideology Course (half day – 3 hour sessions)
Dates of event: Wednesday 16 October 2019 Times: 9:30am - 12:30 & 1:30pm - 4:30pm
Wednesday 5 February 2020 Times: 9:30am - 12:30 & 1:30pm - 4:30pm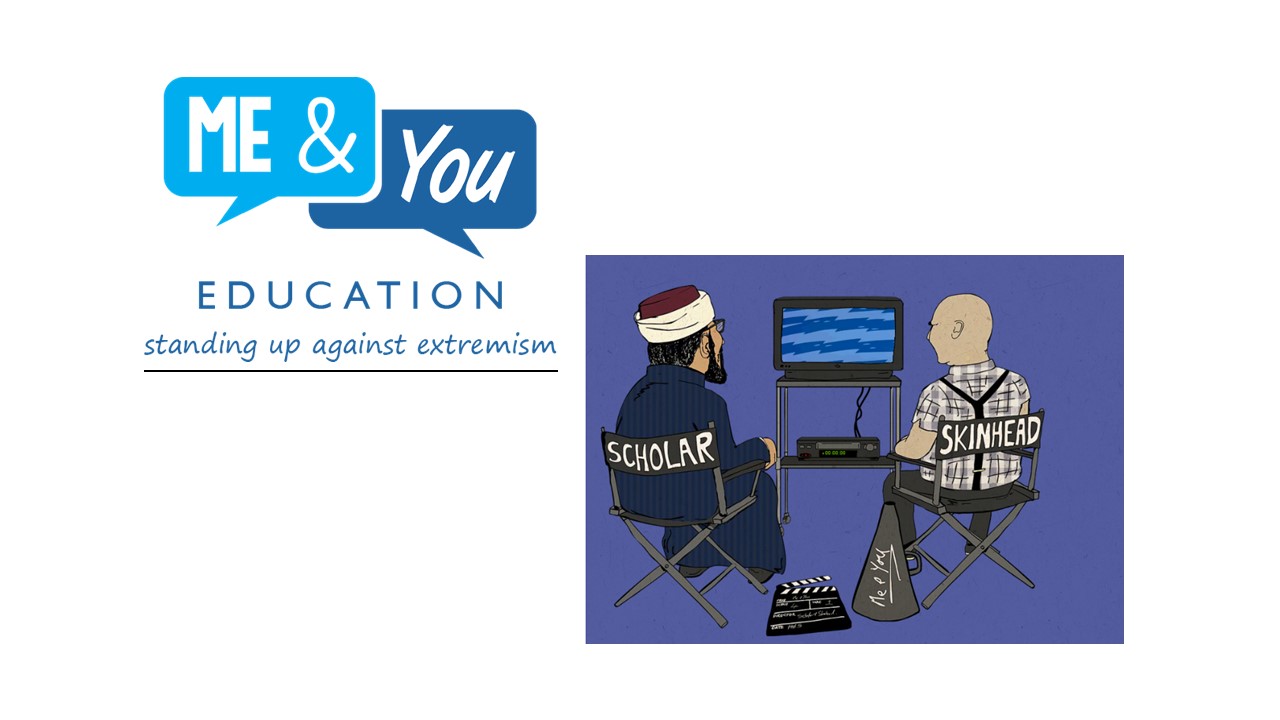 Background
Me and You Education is the result of a collaboration of Facets Consulting Ltd and Rewind UK. This partnership brings together expertise in Islamic theology, Far Right Extremism, anti racism work and community cohesion, under the banner of 'Me and You' countering at the outset the 'Us and Them' division that extremists of all brands seek to attain. We are an approved Home Office Training Provider as well as Intervention Providers for Channel.
Training Description
Staff training that empowers delegates with a better understanding of Prevent, the new Prevent Duty and the role they play in it. The session also examines current recruitment tactics and the role of social media as well as the ideological standpoint of both extremes (ISIS and Far Right). The unique feature of our training sessions are that they are delivered jointly by two very different individuals who start from their own divergent points but show in the joint delivery that people can and do, work and live together despite their differences.
Aims
To understand the professional responsibility placed through the 'Prevent Duty'.

To understand the ideology of extremist groups and ideologies operating in the UK and abroad (Far Right and ISIS).

Present some counter narratives to the extremist ideologies.

Equip participants with knowledge and confidence of recognising and referring cases of concern.

Provide participants with teaching resources / ideas to continue the work independently with students/pupils/young people.
Target Audience
Education: School Safeguarding Leads and/or Prevent Designated officers, governors and managers,
Police: Prevent Officers, Intelligence Officers, Channel co-­‐ordinators
Local Authority: Safeguarding managers and lead officers, Youth Service managers, Elected members, Community Cohesion and Community Safety Lead Officers, Diversity Officers, Channel Panel Chairs, NHS and other statutory Channel partners,
Criminal Justice: Youth Justice Teams , NPS (National Probation Service)
Safer Community Board Members, Regional Safeguarding Board members
Should you have any questions, please contact email: matt.brayford@kirklees.gov.uk