Description
A Captivating Seminar & Screening by Prof. Massimo Tarenghi ESO and Alberto Ghizzi Panizza.
Standing in the doorway to the Universe. In the pursuit of pristine skies, Professor Massimo Tarenghi takes us on a journey far beyond our atmosphere. European Southern Observatory (ESO), operates its telescopes in the remote and arid inhospitable landscape of the Chilean Atacama Desert. With the Worlds Most Advanced Optical Telescope as one of his tools, Professor Massimo talks about his journey supported by a screening of images captured by Alberto Ghizzi Panizza.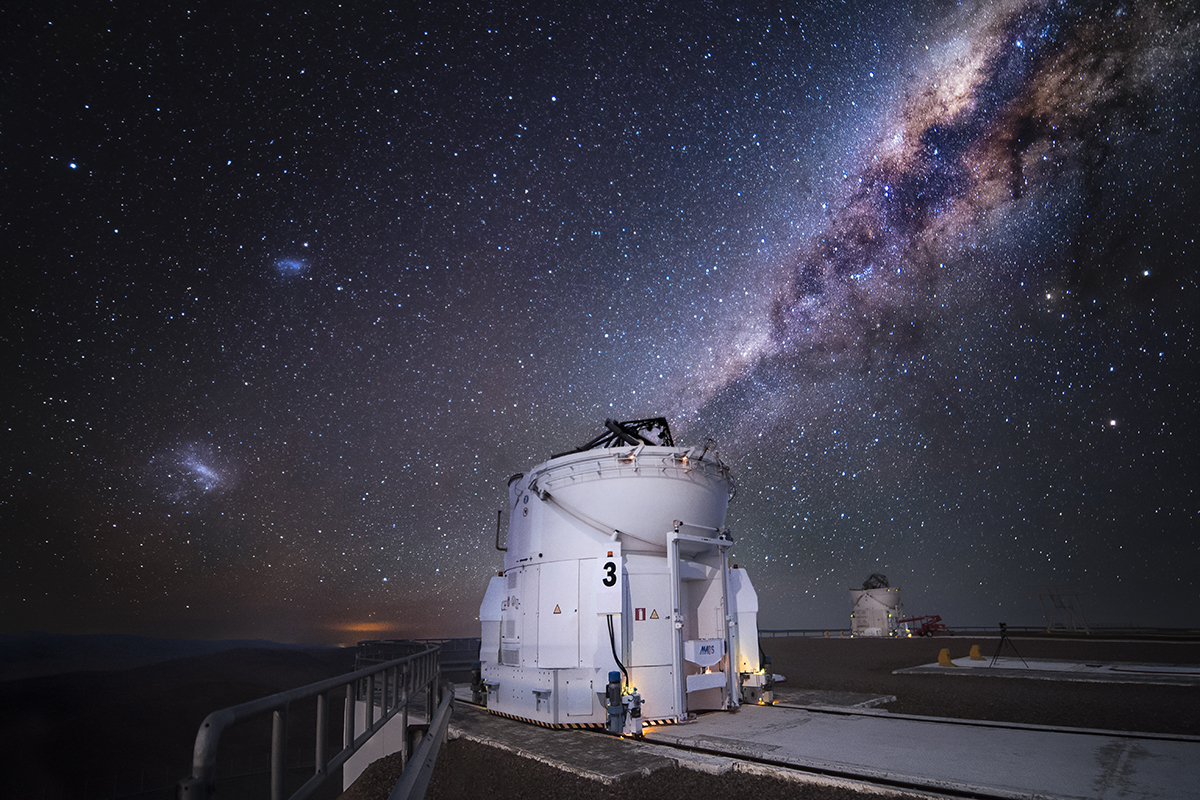 Chile's Atacama Desert is one of the driest places in the world. A paradise for the professional astronomers of ESO. With the worlds most powerful instruments for astronomical research. Coastal Inversion layers, high pressure anti-cyclones, natural moisture barriers are a few of the aspects that lead to ideal conditions for astrological observations. However additional conditions such as low light pollution and high altitude are also required. The series of amazing images of star clusters, telescopes, and cutting-edge lasers, against the majestic skies.
FAQs
How long before the session should I arrive?
We reccomend arriving in ample time before the session starts. There are plenty of photography exhibitions and tade activities to see. Ticket holders will have priority access to the auditorium. No entry to the auditorium will be granted after the session begins, to avoid disturbing members of the audiance. Priority Access closes 5 minutes before the session commences.
Are there ID requirements or an age limit to enter the event?
There are no ID requirements or age restrictions but children under 10 should be accompanied by an adult.
What are my parking options getting to the event?
There is ample free parking at the Expo Centre for cars and buses.